MYDE Headlamp Manufacturer in China
MYDE is a reliable China headlamp manufacturer. LED headlamps are used in various places and are essential when we're out walking, camping, and working outdoors. Whether hiking, running, camping, hunting, riding, exploring, late-night fishing, rock climbing, cave exploration, diving, Inshore Fishing, or working in mines, MYDE's LED headlamps will throw light where you need it.
So if you are looking for a professional headlamp manufacturer, MYDE will offer you with:
MYDE Headlamp Classification: Ordinary Headlamp (IPX4), Waterproof and Anti-corrosion Headlamp (IPX8)
The headlamp is a small light source attached to the headband and worn on the head, a lighting tool that frees the hands and can be used for various outdoor activities in dark conditions or at night. Also called a headlight or head torch.
MYDE produces a large number of headlamps made of high-quality materials. We use brand-name LED beads, high-quality aluminum alloy, high-quality corrosion-resistant engineering plastics(ABS/PC/PMMA), high-quality storage lithium batteries(18650), etc. MYDE strictly inspects all materials and components to ensure durability, long-life service, waterproof effect, and high corrosion protection.
As a leading headlamp manufacturer, we offer various styles of headlamps. We offer regular IPX4 headlamps to meet the needs of various outdoor activities such as camping, cave exploration, hiking, and climbing. We also develop waterproof IPX8 headlamps for divers, offshore fishermen, farmers, and other workers who need additional features such as waterproofing and corrosion protection.
MYDE offers headlamps in various styles, packaging, brochures, and ODM designs. We have state-of-the-art production facilities to meet all your specifications.
Contact us today!
Wholesale Headlamp (IPX4) – for Sports or Outdoor Activities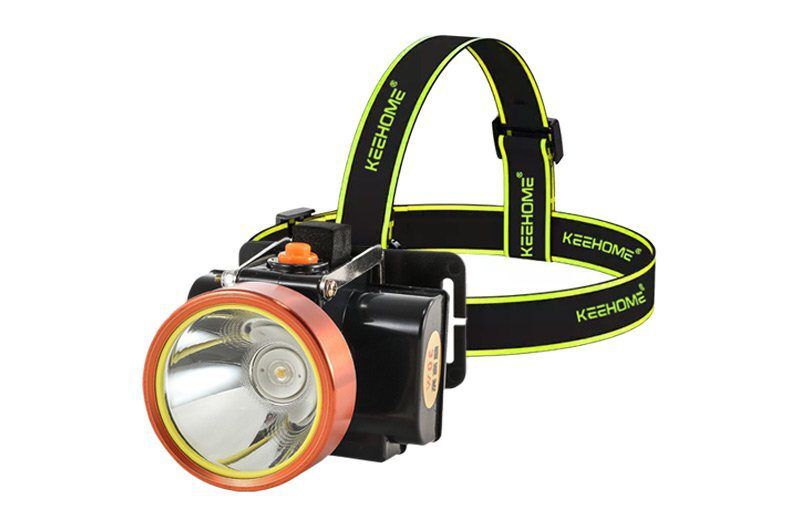 headlamp High Power Adjustable Rechargeable Camping Headlight for Riding Running
20W IPX4 level waterproof, rainy days can also be used with peace of mind, high-quality ABS housing, a double-layer light cup, and an elastic headband. The best headlamp for reading, boating, and indoor and outdoor use. The set includes a headlamp, headband, and charger.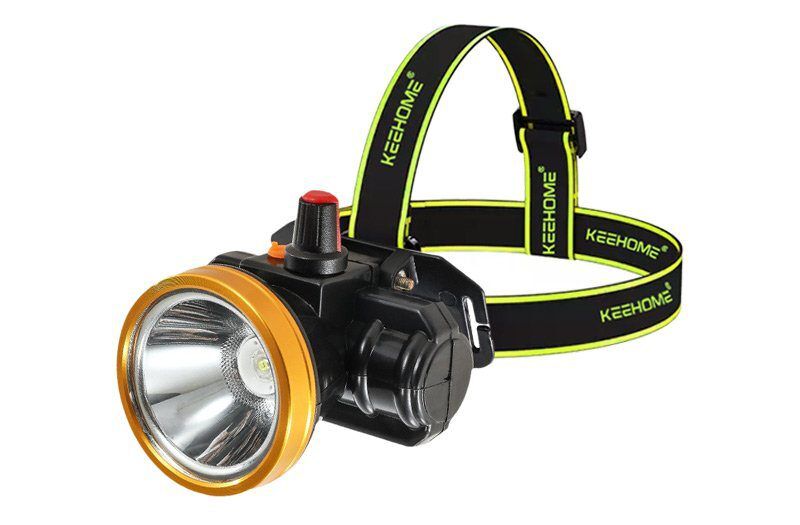 Infinitely dimmable headlamp cost-effective, super bright, and waterproof for outdoor activities
The headlamp is made of metal and ABS plastic with a thickened aluminum frame to speed up cooling and make it stronger and more durable.2200 mAh large capacity, charging time is about 3 hours, the use time of super bright mode is 5 hours, the strong light mode is 10 hours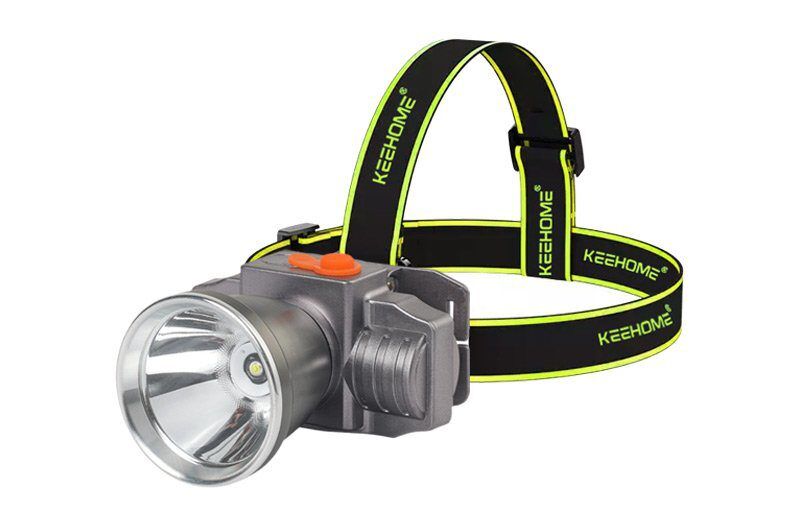 Hunting Friends LED Rechargeable Headlamp Spotlight Searchlight for Outdoor
LED life up to 100000H, eliminating the need to replace the bulb. Ergonomic design is more comfortable to wear and reduces the head's burden. They are charging interfaces with waterproof plugs to improve waterproof performance. The soft rubber switch feels excellent and waterproof.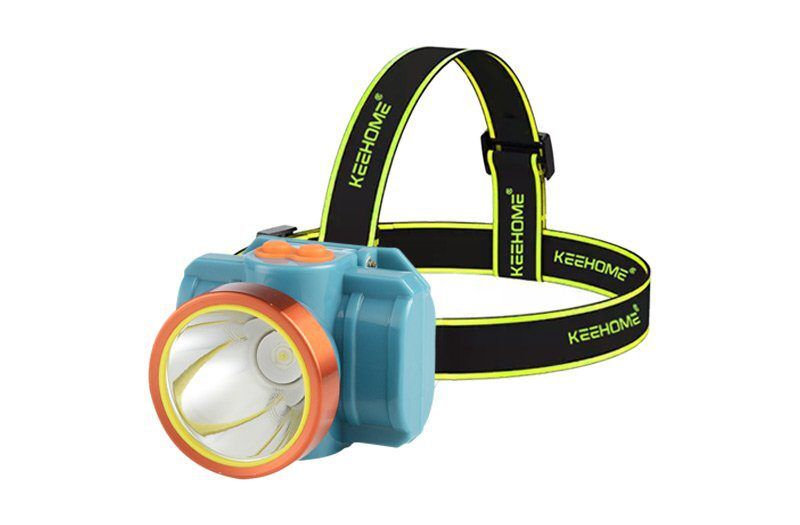 IPX4 waterproof, headlamp flashlight, suitable for running, cycling, hiking, fishing, reading
Built-in rechargeable battery, lithium 4400 mAh battery capacity, fully charged once can be illuminated 8-12 hours, low light 10-16 hours, adjustable headband, the head can be moved up and down, can be carried, waterproof function (can not dive) to adapt to wet environments.
LED Headlamp Flashlight Outdoor Head Torch Light for Mining, Camping, Hiking, Fishing
Ultra-long-range lighting, built-in rechargeable high-capacity lithium-ion batteries, fully charged can be illuminated in intense light for 6-8 hours, low light for 20 hours, bulb life of 100000 hours, humanized design, the lamp base can be rotated 0 -90 degrees, adjustable lighting angle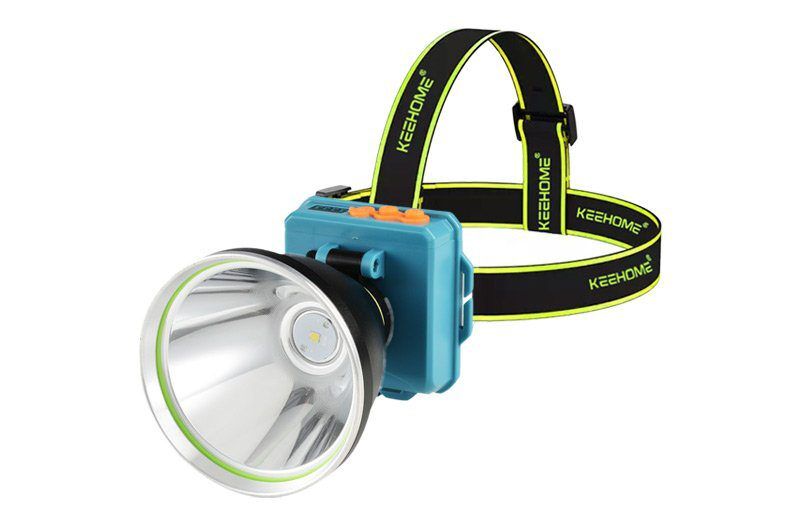 High-power LED headlamp USB charge portable headlamp camping hiking running
Charging interface with waterproof plug to improve the waterproof performance. The soft rubber switch is also waterproof design. The angle of the light head can be freely adjusted to control the lighting angle easily. The headband can be flexibly adjusted to the appropriate size.
Waterproof LED Headlamp Wholesale (IPX8) For Diving, Fishermen, Farmer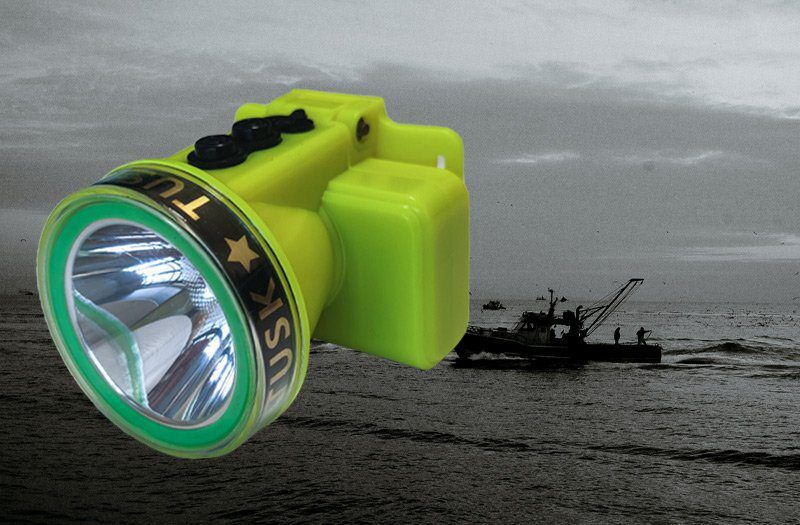 High Lumen Diving Swimming Waterproof Headlamp, Head Flashlight and Head Torch
Fluorescent ABS body design, waterproof IPX-8, underwater 30 meters, adjustable headband, light head angle can be freely adjusted 90 degrees, Output bright 1800 lumens.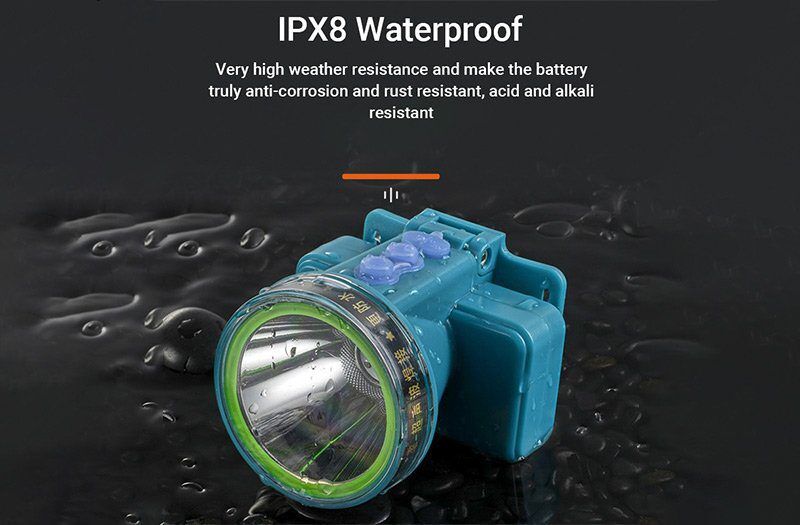 The best acid and corrosion resistant waterproof headlamp for fishermen and farmers
It works well underwater at 60 meters, in bad weather or wet conditions. Can also be used as a general headlamp on land, whether diving, fishing, boating, snorkeling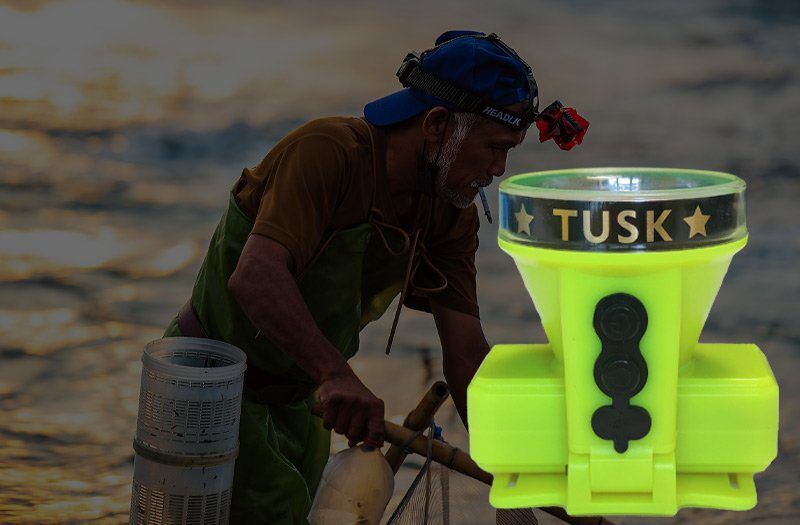 Acid-proof and Anti-corrosion Waterproof Headlamp Seashore Fishermen's Good Helper
Fluorescent ABS body design, waterproof IPX-8, three modes: high, low, and strobe. Built-in 4400 mAh rechargeable battery, which can be adjusted by 90 degrees
MYDE Headlamp Advantages
High-Brightness & Wide Light Area
MYDE headlamp uses high-quality LED beads and is bright, reaching 450 lumens and two beam modes (floodlight plus spotlight). The lumen number shows how much light the headlamp will produce. It is indicated by lm. The higher the lm rating, the better the lighting effect.
Headlamp Light Beam And Wearing
MYDE headlamp has excellent beam distance, which is a very important feature in headlamps, that is, how far the light can reach. The maximum adjustable tilt angle of 90 degrees. The headlamp strap is an elastic nylon strap with a sweat-absorbing surface, and the adjustable range of wearing length is about 360mm~650mm.
High-Capacity Lithium Battery
As Chian best Headlamp Manufacturer, MYDE headlamp built-in 18650 rechargeable lithium battery; lithium-ion batteries have the advantages of being lightweight, high capacity, no memory effect, green, longer life, safe and stable. Fully charged for 6-8 hours, the working time is up to 10-55 hours.
Lamp Body Material And Waterproof
MYDE headlamp is made of high-quality alloy aluminum and engineering plastics to ensure high-strength impact resistance and up to 30 meters of waterproof ultrasonic welding sealing. The headlamp with high-quality engineering plastic has strong corrosion resistance, which is specially developed for fishermen to work at sea.
Headlight Manufacturing Capability
MYDE has professional engineers who use high-quality aluminum alloy and engineering plastic to make the headlamp housing to ensure excellent rate resistance and corrosion resistance; they choose high-quality LED beads as the light source, set strict sorting standards and welding process for the battery, and use brand name components to make the driver to ensure compliance with certification requirements. With rigorous production processes and testing procedures, we ensure that we meet the demanding needs of our customers for headlamps.
As a leading headlamp manufacturer of LED headlamp lighting solutions, we have developed many outstanding LED headlamps, and MYDE has extensive experience in designing LED headlamps for commercial and industrial needs.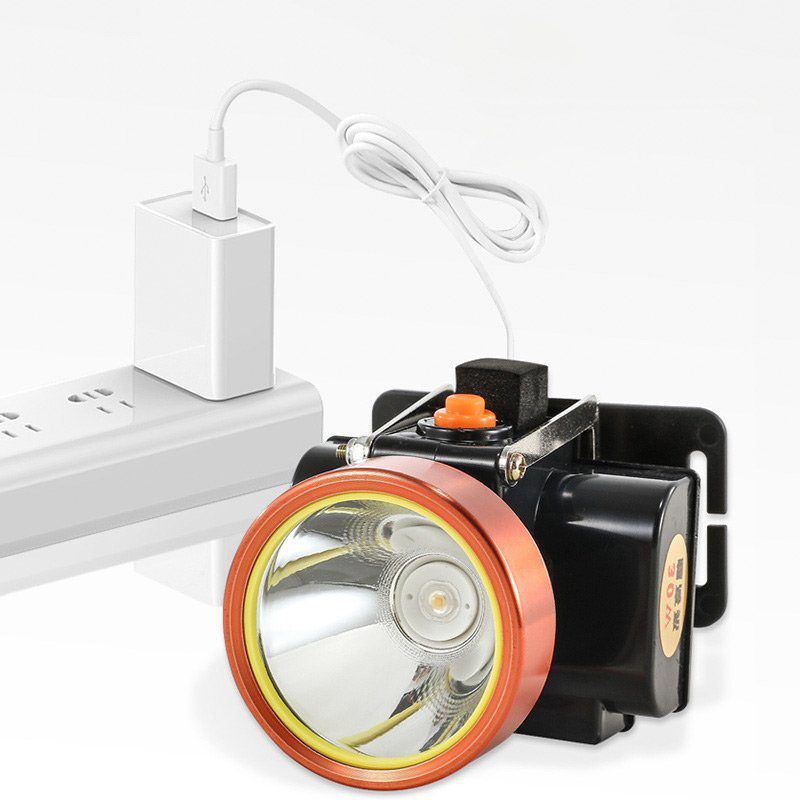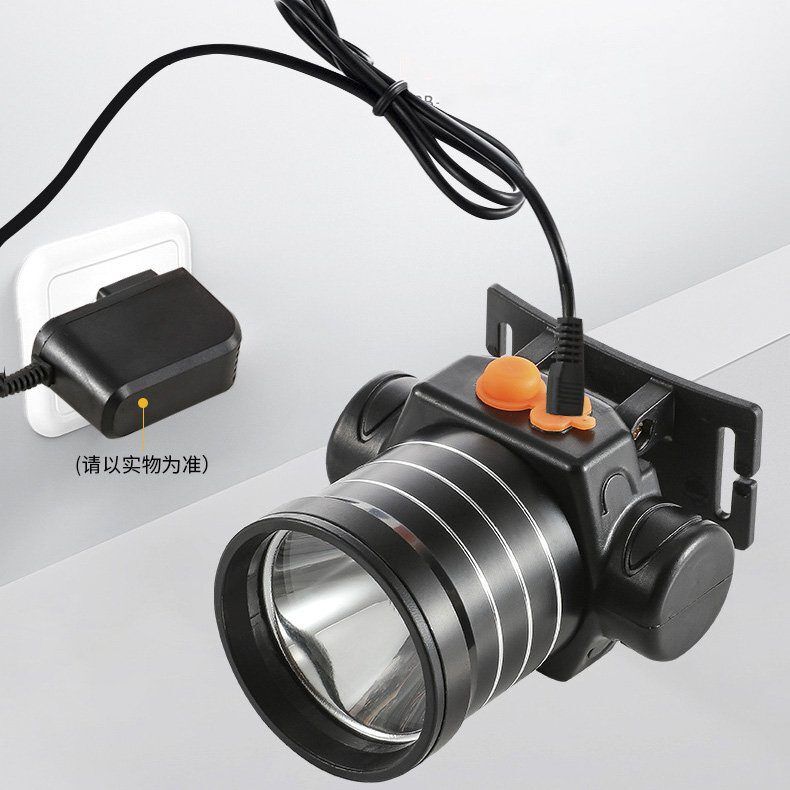 MYDE Headlight Production
MYDE uses the most selected manufacturing machines and equipment in the process of making headlamps. Such as Fanuc's injection molding machine, Frech's die-casting machine, CAC's voltage internal resistance sorting machine, Herrmann's ultrasonic welding machine, and other equipment. The production process of the headlamp includes the following.
Complete Customizations
As your experienced headlamp manufacturer, we can provide a one-stop solution for your custom headlamp solution requirements. You can choose from ODM or OEM headlamps. Request custom LED light source and color temperature and battery capacity for superior light efficiency and longer life. We can also laser print logos on the product surface and customize packaging and product brochures to promote your brand.
From the initial design to the completion of your order, we'll never leave you alone. We work in our in-house manufacturing facility to ensure cost-effective, high-quality production.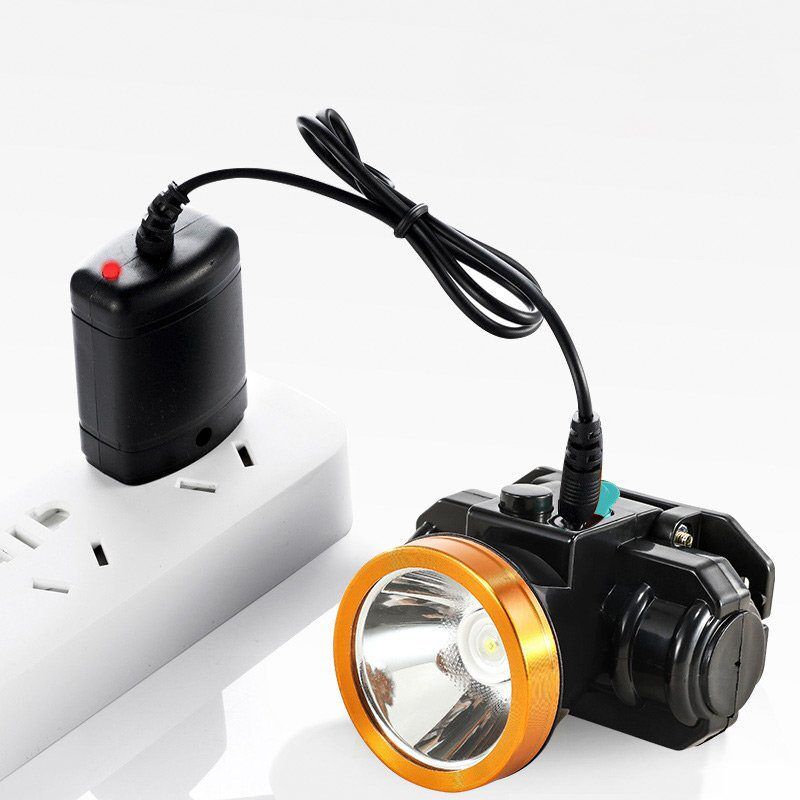 Why Choose MYDE Headlamp Manufacturer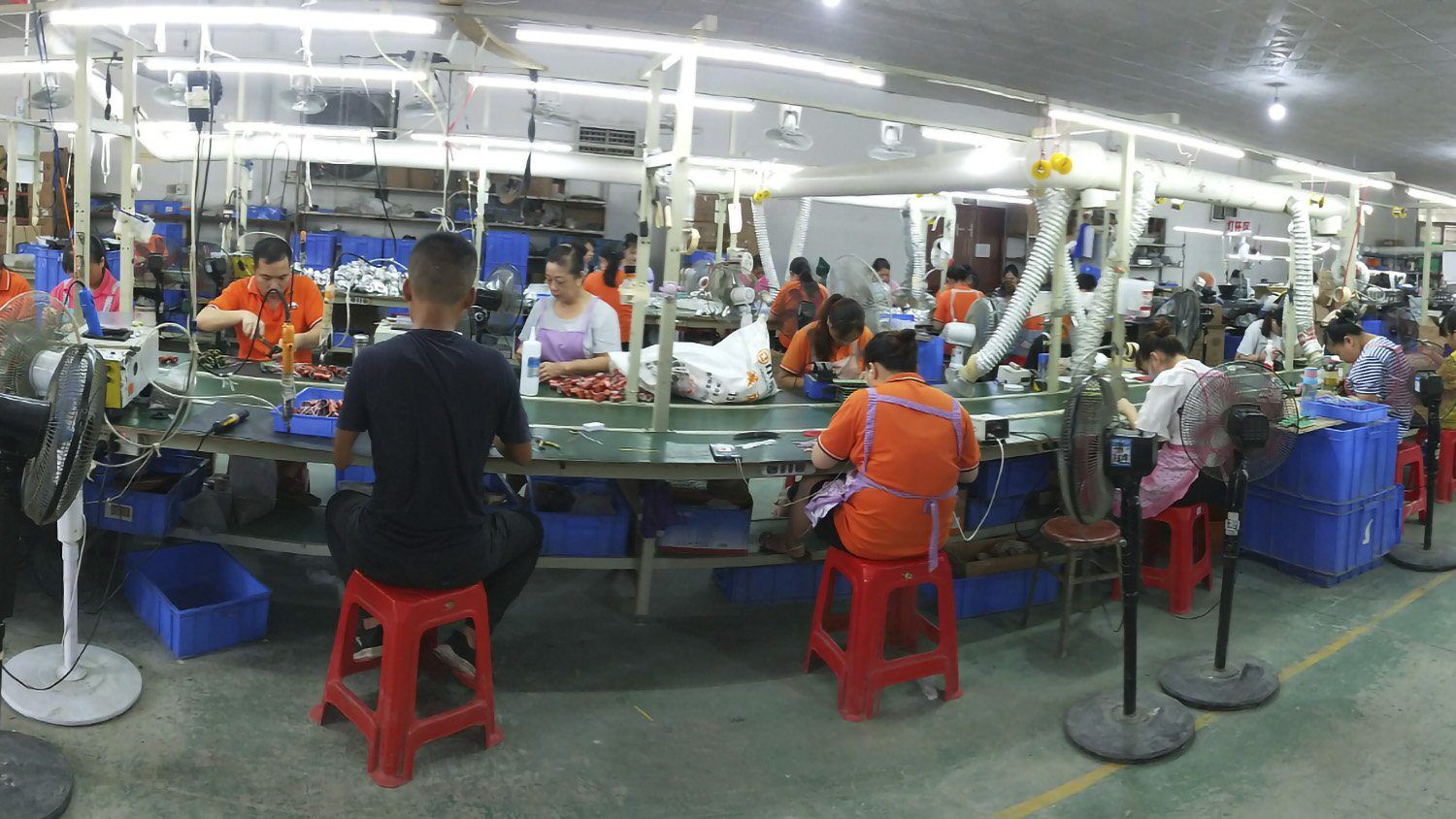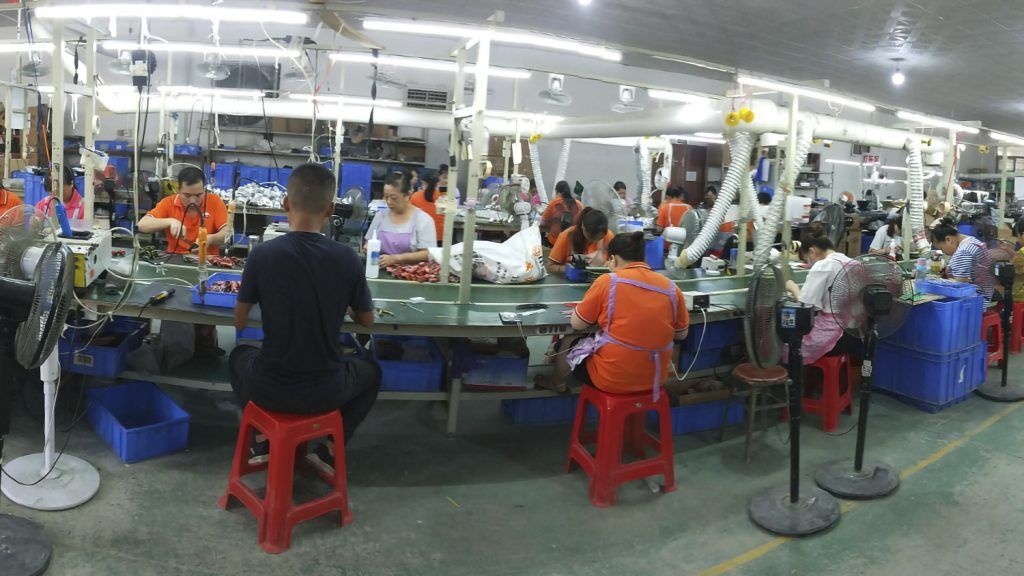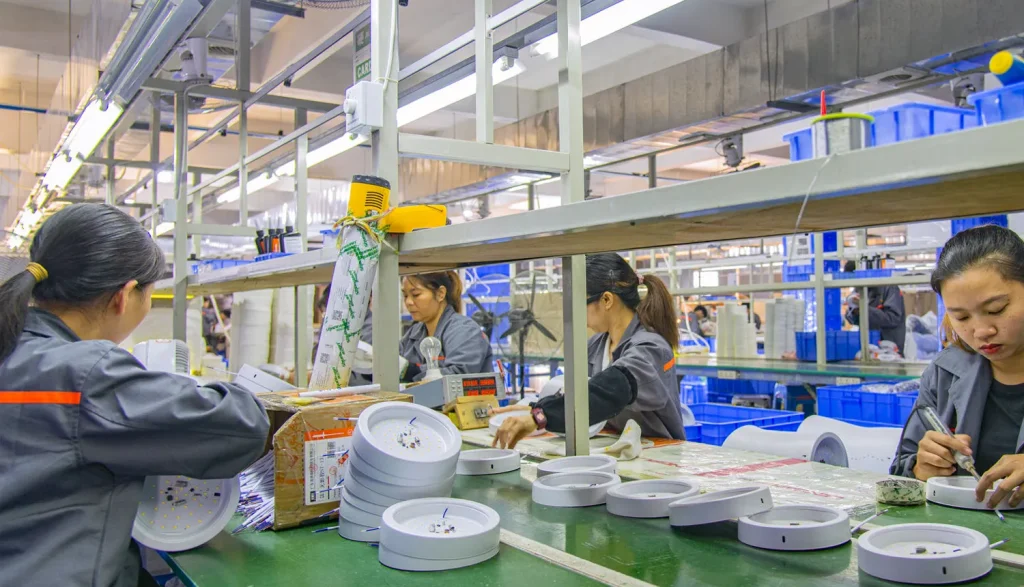 MYDE is a leading headlamp supplier and manufacturer in China. Through our partnership with over 50 foreign importers, we provide cost-effective and high-quality headlamps for use by divers, fishermen, farmers, outdoor sports (such as cave exploration, orienteering, hiking, skiing, backpacking, camping, mountaineering or mountain biking) enthusiasts, and workers in underground mining, search and rescue, surgeons and others who need hands-free lighting. Our extensive lighting expertise allows us to offer product design, rapid prototyping, low-volume machining, and high-volume production with the best customer experience.
We insist on using quality materials and brand-name components in the production of our headlamps. Together with design production innovation and advanced equipment, MYDE can produce high-quality, cost-effective headlamps that meet your needs at the perfect price and product performance.
Let MYDE support your headlamp business, and we promise to do our best to upgrade and enhance your brand. Contact now!
MYDE: Your Reliable Head Torch Headlamp Manufacturer
MYDE is a professional LED light manufacturer offering the most comprehensive range of LED lights: LED Headlamps, LED Panel Light, LED Solar Street Light, LED High Bay Light, LED Solar Flood Light, LED Wall Light, LED Solar Garden Light, etc.
Our engineers evaluate the product needs based on what our sales staff knows from the client and market side, and then design the product ID and make samples based on this information using ID design software (e.g. Rhino), and evaluate the product cost, product parts, and Product Processes based on the sample prototype and make the corresponding development documents. Next, we use professional application software such as Pro-Engineering (Pro-E) models for simulation and feasibility analysis. The preliminary design verification analysis ensures smooth mold opening and production efficiency.
Development and manufacture of our LED Head torch lamps are divided into 4 main phases.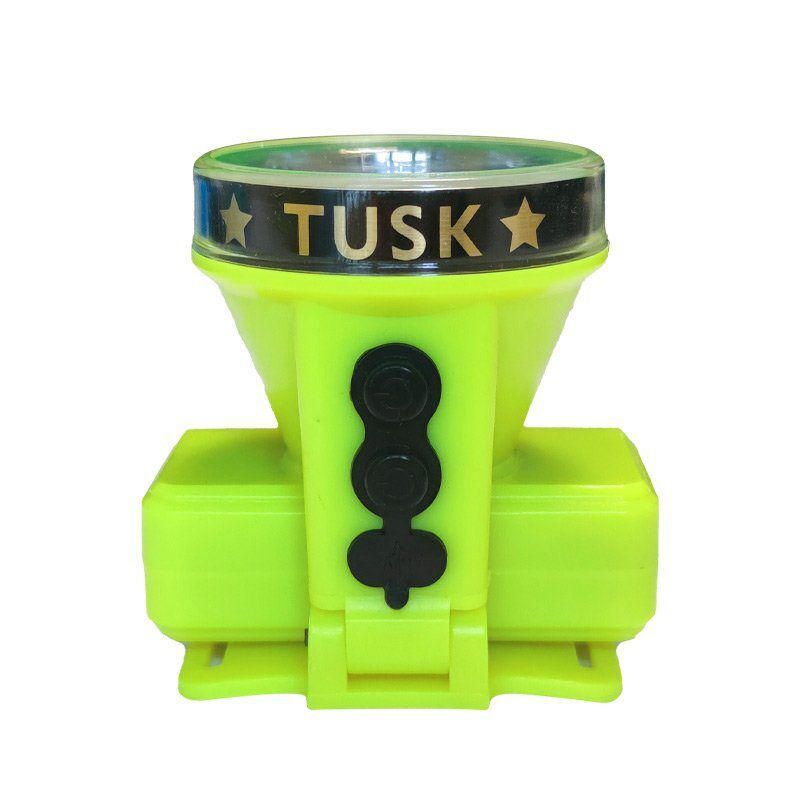 LED lamp concept and ID development and feasibility analysis
According to the product development task, the technical department carries out the preliminary design and overall design of the product. The design should consider the production process, electrical design, cost and other factors.
In this phase, MYDE uses CAD-Software to help design the final 3D rendering of the LED lamp. The rendering of rendering simulates the effect of the LED lamp is lit according to its function. With the 3D simulation, our product capabilities greatly assist in the initial communication between customers and sales, greatly reducing ineffective communication.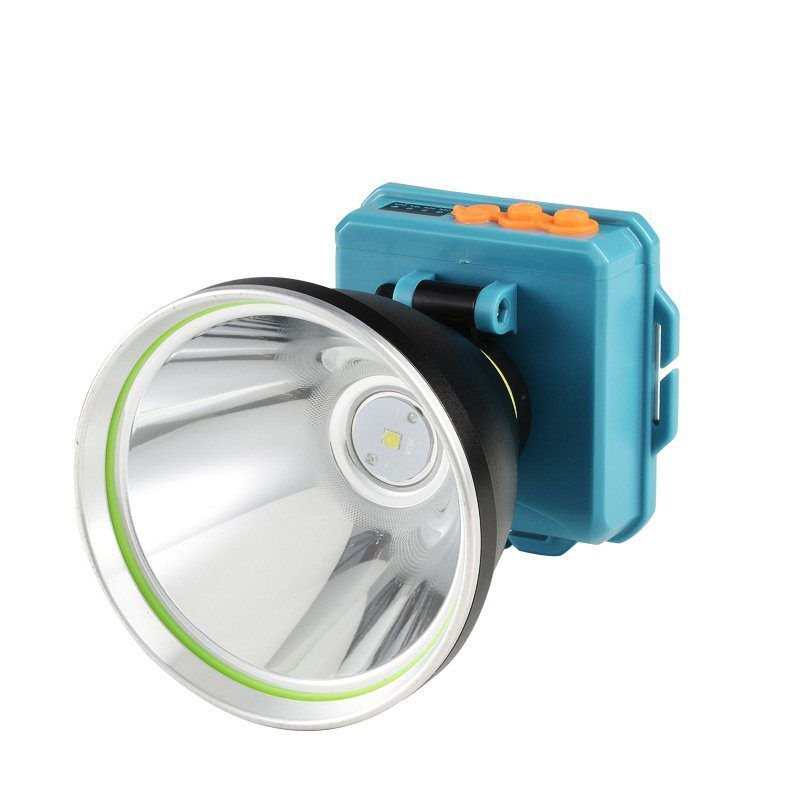 Development of 3D models and PCBs of LED lights and creation of corresponding files
After the approval of the product project, the technical department will designate the person responsible for the structural design, and the technical department will designate the person responsible for the electrical principle and PCB layout design. The design must consider cost, process, reliability, aesthetics and innovation to the maximum extent.
In this phase, the system design is completed by revising the hardware and software specifications and reviewing the appearance, PCB, and structure design. The BOM and corresponding QVL are created, new parts are evaluated, and prototypes are tested. Prepare various types of technical documents to be completed during this phase. Create PCB dimensional and configuration diagrams. Create circuit diagrams, block diagrams, and wiring diagrams. Provide technical information to the marketing department for writing product descriptions. Evaluate safety specification requirements and perform EMC and safety compliance pre-application work. Create preliminary package design, issue package list and dimensional drawings. Establish product testing procedures and plans.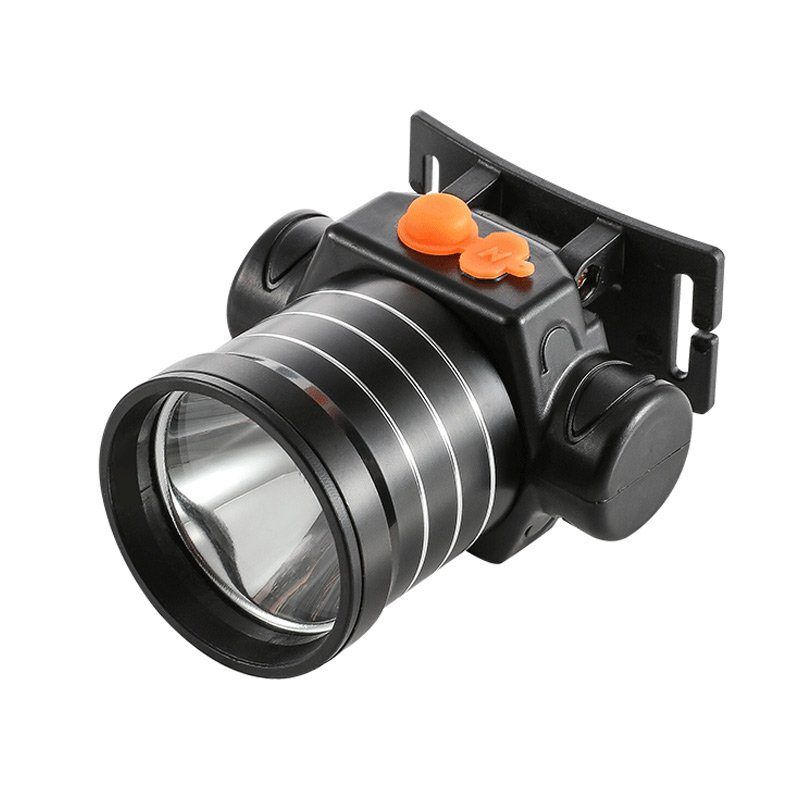 LED lamp fixture and mold making, and product prototype verification
There is no doubt that the fixture or mold for LED lighting products (or every product) is the key to success. A well-designed and well-performing mold can produce high-grade and durable LED lights.
This stage is mainly to produce production jig/mold design based on design drawings and to make molds for new parts. According to the test molded parts and prototype PCB to install sample test, remove errors, and finalize the system software and application parts design. Finalize the hardware, software, and structure specifications of the system. Complete the approval of new parts and review the qualified key components. Perform EMC/functional testing, issue BOM/circuit diagram/QVL, start writing product manual MANUAL, and conduct safety application.
Massive production and quality control of LED light
In the production process of LED lamps and lanterns products, generally, for the production conditions, process, environment, and other requirements are high, the degree of quality control in the production process determines the high rate of good products in production. Therefore, MYDE conducts quality inspection in the whole process of LED luminaire products production and processing, from material purchase, process, production warehousing, preservation, packaging, and outgoing storage.
Our QC team is involved in the quality control of each lamp according to the internal control document, including process inspection, finished product inspection, shape test, aging test, final product inspection, and other processes to ensure the improvement of product quality, improve the product qualification rate and yield rate.
ODM & OEM Headlamp for Various Applications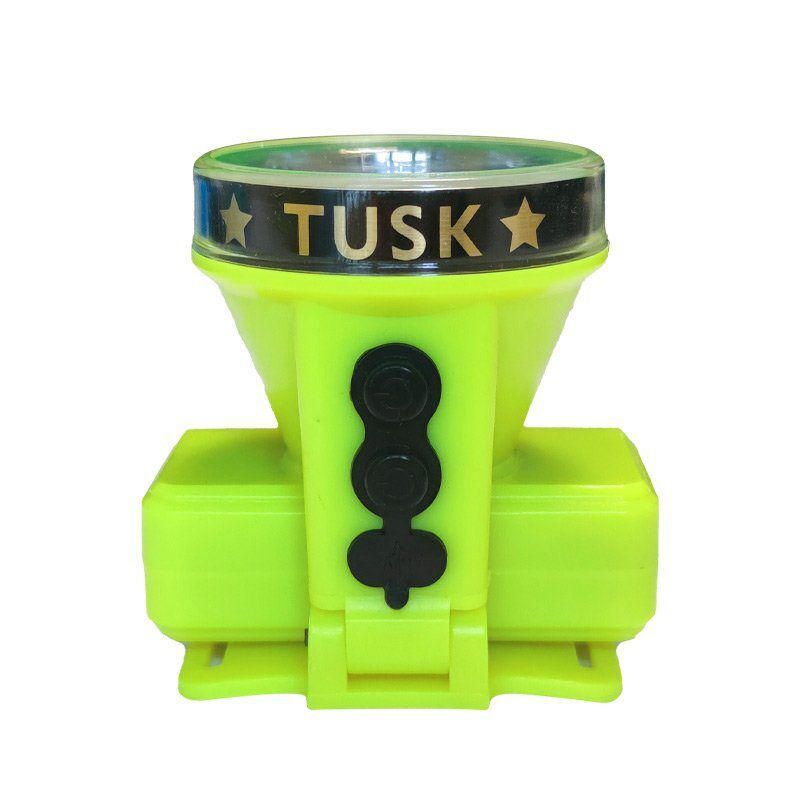 For Fisherfolk
Marine fishing is very challenging and difficult; a headlamp is an indispensable equipment. The selected headlamp must have the characteristics of waterproof, anti-corrosion, acid-proof, large battery capacity, and can choose the appropriate working mode according to the environment and lighting needs, and can turn the head up and down to adjust the irradiation angle.
For Diver
For those who like to dive, a diving headlamp is a necessary tool for diving. Waterproofing is the first guarantee of diving products; diving lights without waterproof or waterproof is not good and will not be able to play the normal function. Affected by high and low temperatures, the diving headlamp's ability to resist acid and alkali corrosion is very important, and the endurance should be particularly long.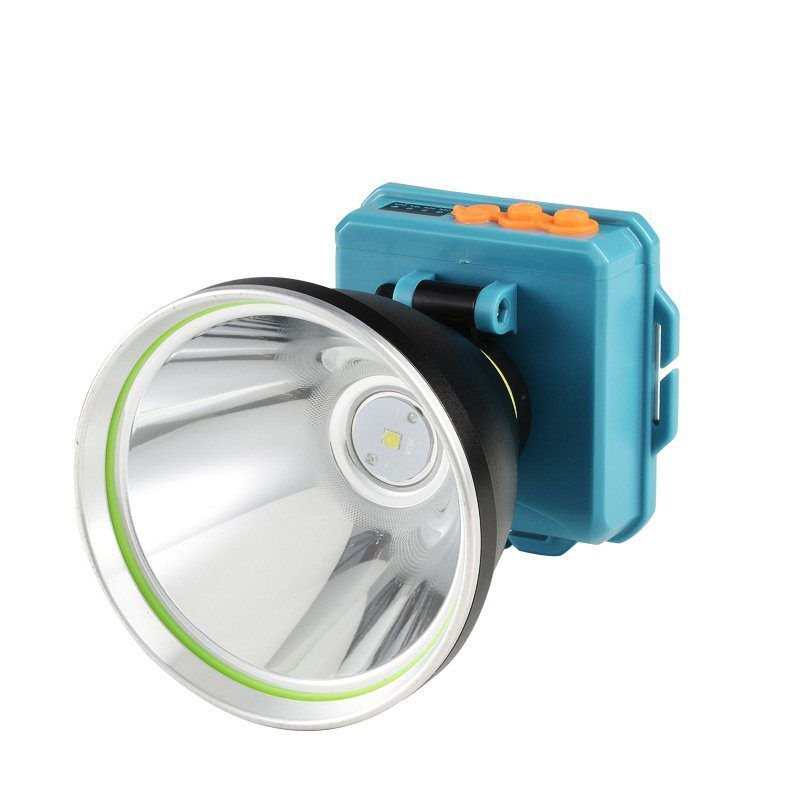 For Mineworker
The headlamp is the eyes of the coal miner, and everyone in the manhole has to wear a headlamp. It is not pushed into the well without a headlamp. It is absolutely forbidden for anyone to open the battery box cover or unscrew the headlamp underground. If you force them open by yourself, you are bound to damage the headlamp, and they will generate electric sparks and cause major accidents.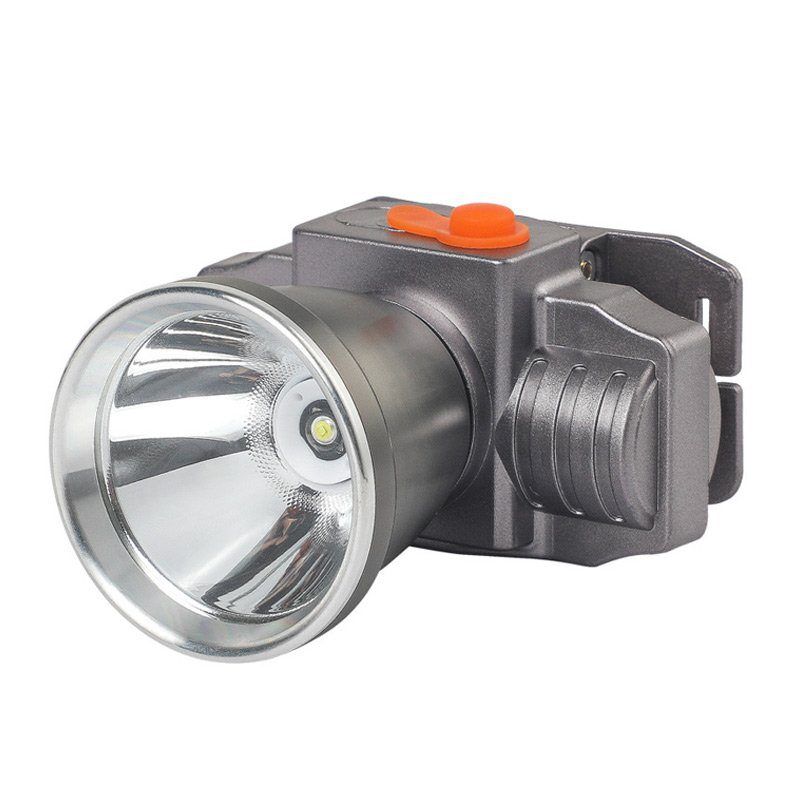 For Camper
When walking at night, if we take a flashlight, we will have a hand that can not be free, so that we can not deal with the unexpected situation in time. Therefore, a good headlamp is a must-have when we walk at night. Similarly, when we camp at night, wearing a headlamp can make our hands free to do more things and largely reduce the possibility of danger due to poor vision.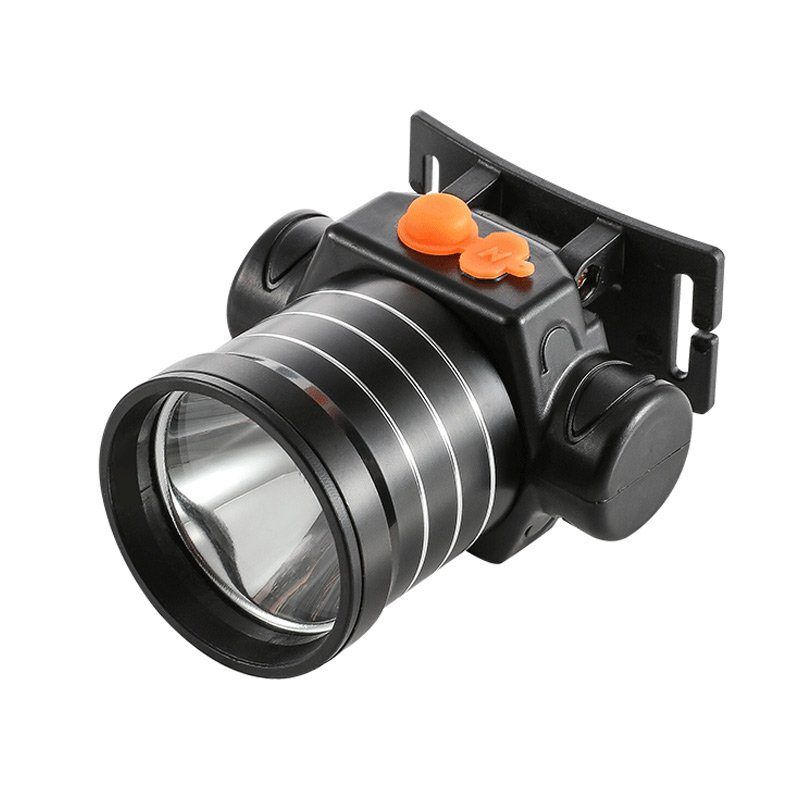 For Hiker
Whether it is fishing, trail running, wilderness shooting, mountaineering, camping hiking, headlamps are essential. When going out, the reliability of the headlamp is the first thing; it must be waterproof and moisture-proof. Outdoor activities, due to various reasons, easily lead to the headlamp slip, so the resistance to fall should be good. In addition, the headlamp's luminosity, irradiation range, and battery duration should be carefully considered.

MYDE – Headlamps Manufacturer in China
We have over 8 years of experience in manufacturing LED headlamps. If your company needs to import this kind of lamp, please choose our team as your backing.
"I am very satisfied with MYDE's solar street lights, they are trustworthy and have provided me with the best service and quality products. Our company has gained a good reputation and good market share in market development."

Abed
"Our company is very grateful for MYDE's work, their manufacturing service is satisfactory and they provided our company with excellent quality solar street lights in a short period of time, allowing us to complete the government project successfully."

Ben CIL
"We are a lighting company dealing with the African market. MYDE's solar street lights are high brightness and long working time, our customers are very satisfied. We plan to purchase more street lights from MYDE in the coming year to meet the needs of different customers. Well done, MYDE!"

Boukhris