MYDE – High Bay Light Manufacturer in China
MYDE is your professional LED high bay light manufacturer, providing LED high bay lights manufactured to meet industrial and commercial requirements. We offer LED high bay lights with high luminous efficacy, durable construction and high-quality drivers according to your needs.
Myde – Your High Bay Light Manufacturer and Supplier
LED high bay lights, also known as LED industrial lights or LED warehouse lights, are energy-saving lighting products designed for high ceilings (usually 20 to 45 feet in height). MYDE's LED high bay lights are made of high-quality aluminum alloy and graphene material, with unique sealing and surface coating to ensure the lights are corrosion resistant, impact resistant and excellent heat dissipation in harsh environments such as humidity and high temperature.
MYDE's LED high bay light provides excellent light quality. We provide customers with highly reliable lighting solutions that are environmentally friendly and offer significant cost savings. Our LED high bay lights are fully replaceable with existing HPS lamps.
MYDE is your trusted LED high bay lights manufacturer in China. We create stylish designs and attractive lighting solutions to choose from. They are perfect for chemical workshops, factories, warehouses, road toll stations, gas stations, hypermarkets, exhibition halls, stadiums, etc.
Customised options are also available according to your detailed requirements. Contact us now!
High Bay Light Series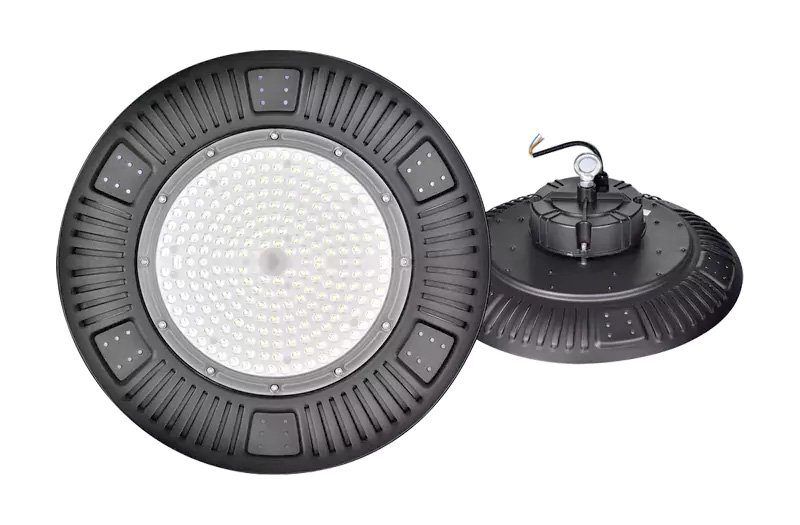 Competitive Die-casting Aluminum LED Warehouse Lighting UFO
Unique stamping aluminum heat dissipation design, lighter weight lamps. They are mainly used in warehouses, factories, high bays, or mines in the production operations of a lamp.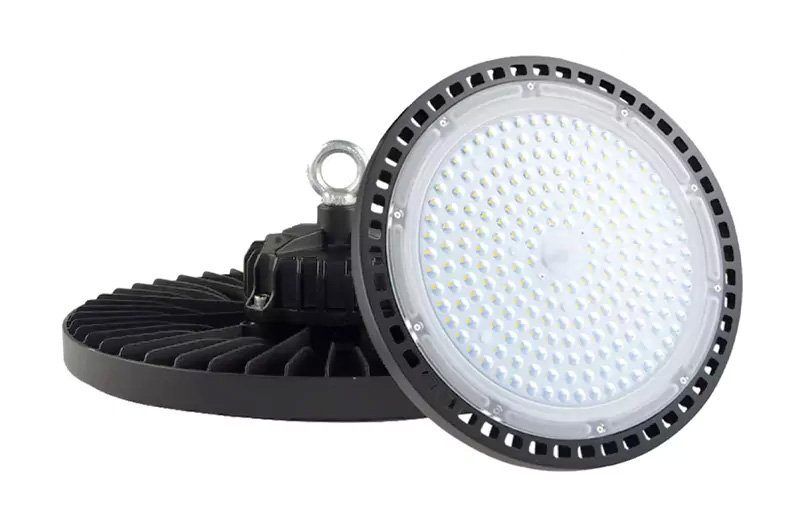 Industrial Canopy UFO LED High Bay Light For Factory Gymnasium
LED high bay light is made of aluminum alloy die-casting, shaped like a UFO, solid structure, good fins heat dissipation, IP65 waterproof treatment, luminous angle up to 120 degrees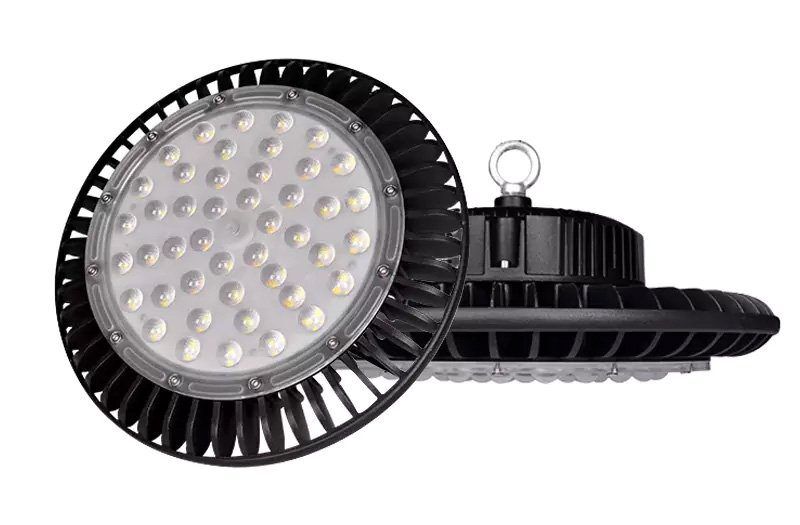 Commercial Industrial High Bay LED Shop Lights For Supermarket Warehouse
Unique die-casting aluminum fins heat dissipation design, effective heat diffusion, reduce the temperature of the lamp body, to ensure the life of the light source and power supply.
Aluminium Housing Dimmable Industrial UFO High Bay Light
Energy saving, environmental protection, LED and lens light distribution, high luminous efficiency, and high CRI eliminates the need for reflectors, saving transportation costs.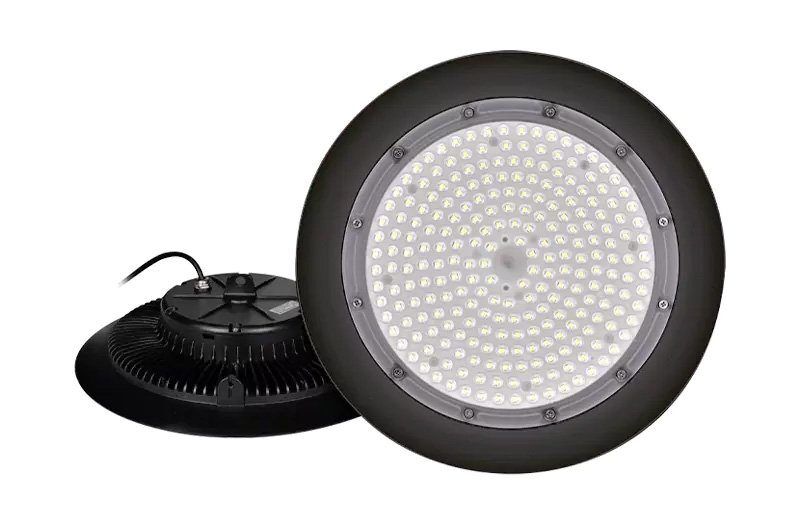 Industrial Pendant Lamps Waterproof Ip65 LED UFO Lights
Green and pollution-free, with no lead, mercury, and other polluting elements. It can work long-term and reliably in dusty, humid, and other places with poor environmental conditions.
Ip65 Workshop Market Industrial High Bay LED Lights High Lumen
High-quality die-casting aluminum lamp body, rounded corners design does not hurt the hand; good heat dissipation, low light decay, long life; suitable for workshops, warehouses, factories, etc.
MYDE High Bay Light Advantages
High-Brightness & Big Beam Angle
Designed with a 120-degree beam angle, the UFO LED high bay light provides enough light over a large area and up to 140 lumens per watt to give you the best lighting experience without consuming too much energy.
Up to 80% Energy Savings
The 100W UFO LED high bay light delivers 14000 lumen output at 5000K, equivalent to 200W/400W MH/HPS, and instantly reduces electricity costs by up to 80%. 100% environmentally friendly, 100% safe, energy-efficient and user friendly.
Durable & Long Service Time
Our high bay lights are made of industrial-grade heavy-duty, rugged die-cast aluminum housing with excellent thermal conductivity, high-quality 2835-LEDs, and energy-efficient LED drivers to ensure over 50,000 hours of high-performance continuous use.
Wide Application & Easy Installation
IP65 waterproof high bay light is suitable for dry and wet environments. Ideal lighting for large commercial and industrial locations such as garages, workshops, barns, gymnasiums, factories, showrooms, shopping malls, supermarkets, warehouses, basements, etc. The built-in hook and optional yoke make it easy to install this light.
Manufacturing Capability
MYDE has professional engineers who use high-quality aluminum alloy and graphene to make the high bay light housing to ensure excellent heat dissipation and durability; they select high-quality LED beads to make the light source and use brand drivers to ensure compliance with certification requirements. With strict production processes and testing procedures, we ensure that we meet the demanding needs of our customers for high bay lights.
As a leading manufacturer of lighting solutions for led high bay lights, we have developed many outstanding led high bay lights. MYDE has extensive experience designing led high bay lights for commercial and industrial needs.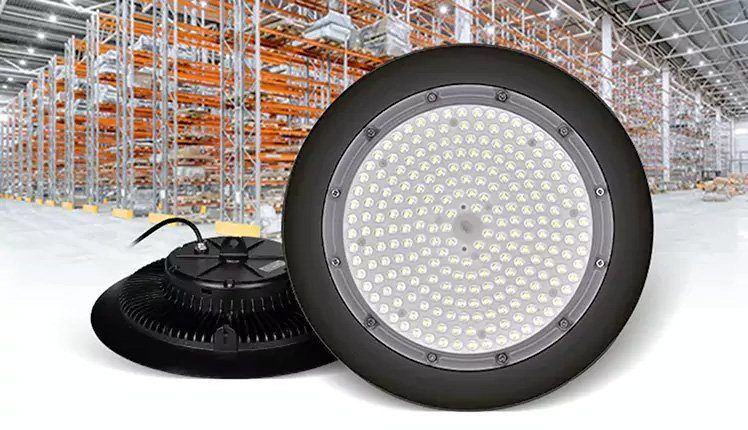 Material selection
MYDE uses a variety of materials to manufacture high bay lights. The high bay light combines the lamp body, optical lens, light source, driver, wire, sealing materials, and auxiliary materials. The materials used for these various components include the following.
Complete Customizations
As your experienced high bay light manufacturer, we can provide a one-stop solution for your custom high bay lighting solution requirements. You can choose from aluminium or graphene materials. Request custom LED light sources and drivers for excellent light efficiency and longer life. We can also laser print the logo on the product surface and customise packaging and product manuals to promote your brand.
In addition, we can customise the colour temperature, colour and packaging of your high bay lights. From the initial design to the completion of your order, we will never leave you alone. We work in our in-house manufacturing facility to ensure cost-effective, high-quality production.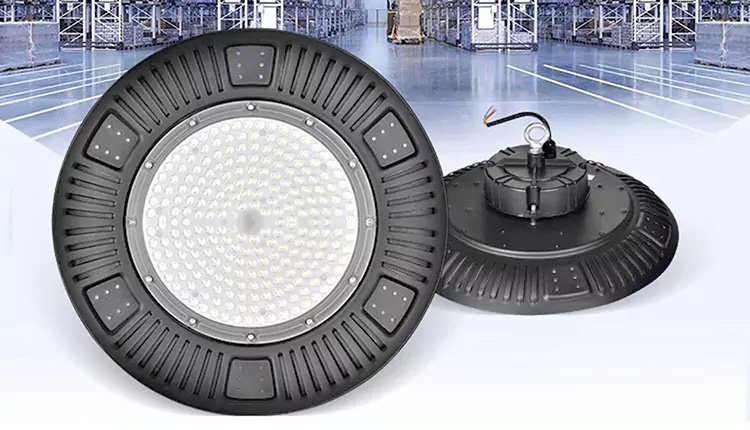 Why Choose MYDE High Bay Light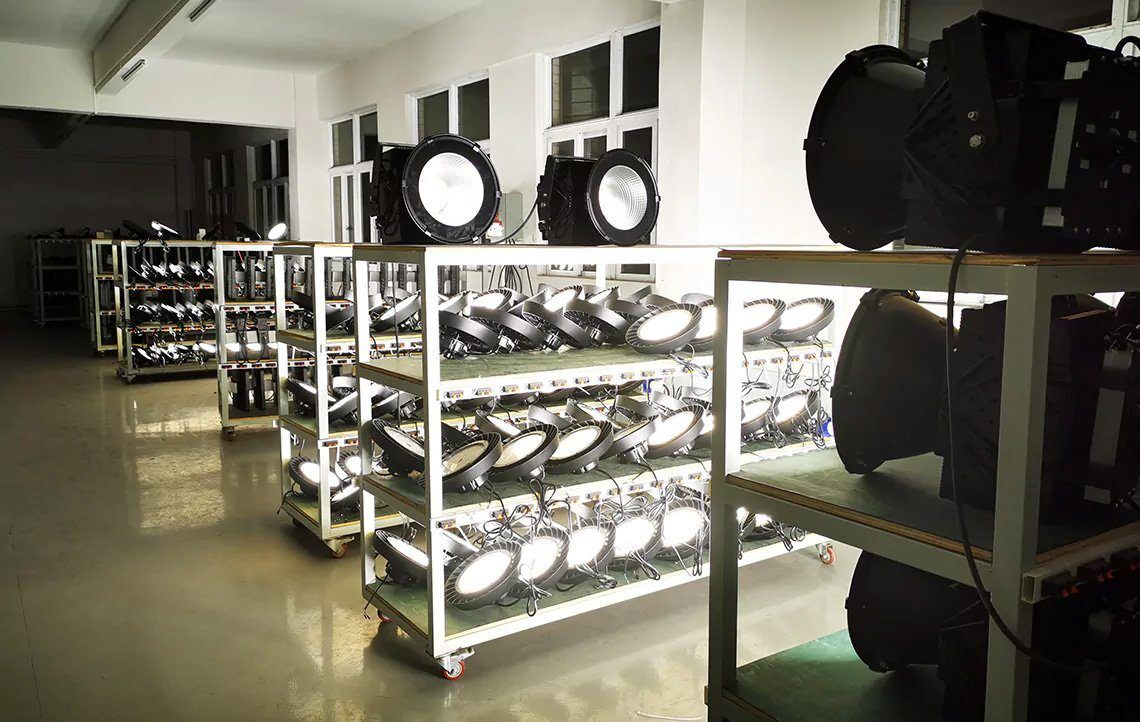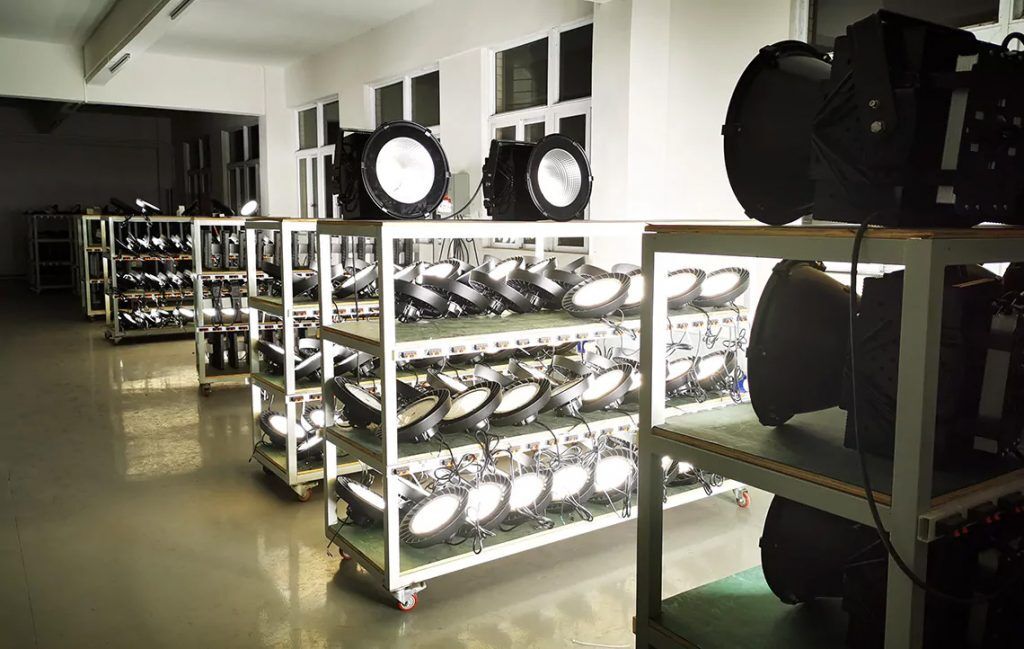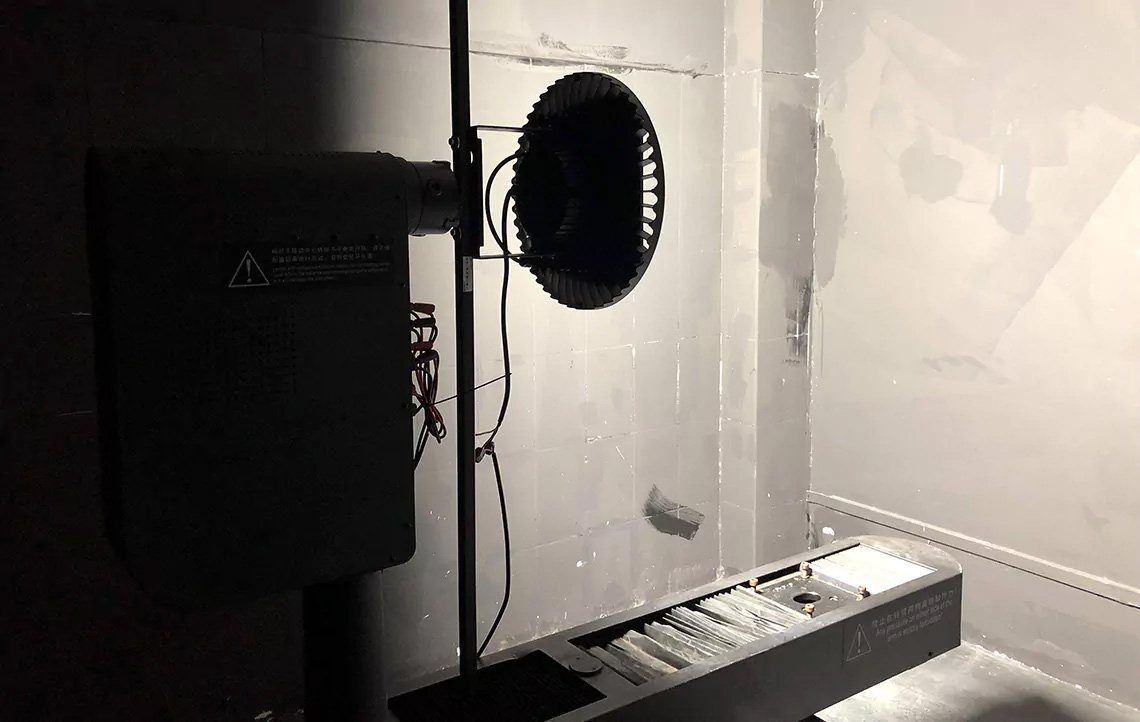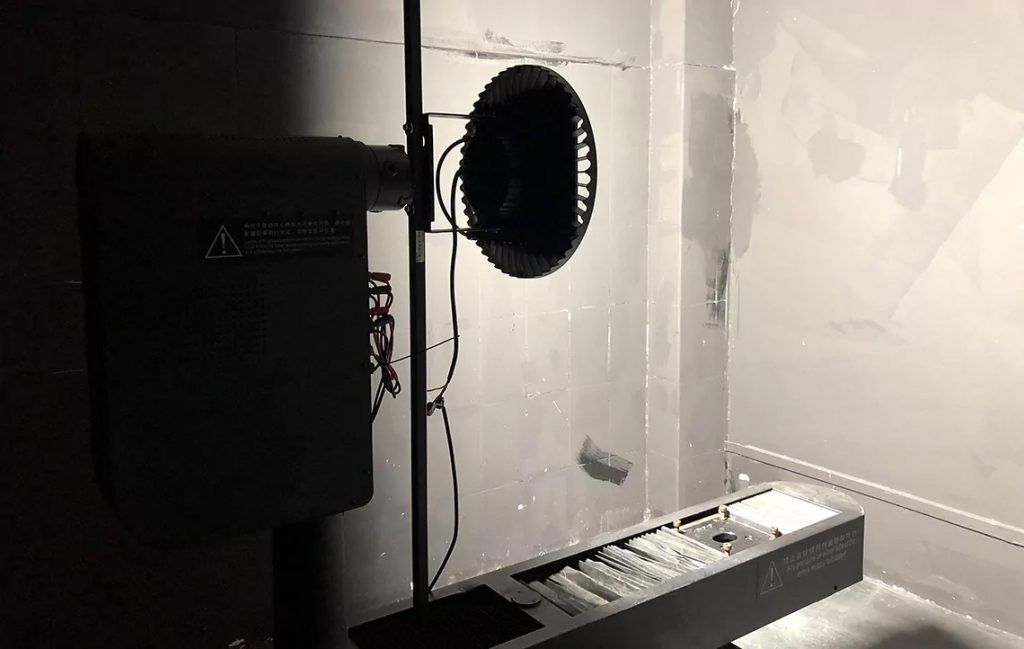 MYDE is a leading high bay light supplier and manufacturer in China. We specialise in developing, producing and marketing high brightness, strong and durable, long-working high bay lights. We provide complete high bay lighting solutions and services, including cost optimisation and technical support, to save our customers money and time.
Our experienced engineers can advise on the best lighting design for your needs, and we offer both qualities of LED high bay lights and excellent service. We will also work with you to determine your product's best production and shipping schedule based on your needs.
Whether your custom LED high bay lights are to meet commercial or industrial needs, count on MYDE. Contact us today!
MYDE: Your reliable High Bay Light Manufacturer
Manufacturing Process
MYDE has developed a detailed manufacturing process according to the requirements of the ISO9001 quality management system, through strict supervision of production quality, so as to achieve high efficiency and productivity in the production of quality High bay lights. Our high bay light production process includes but is not limited to: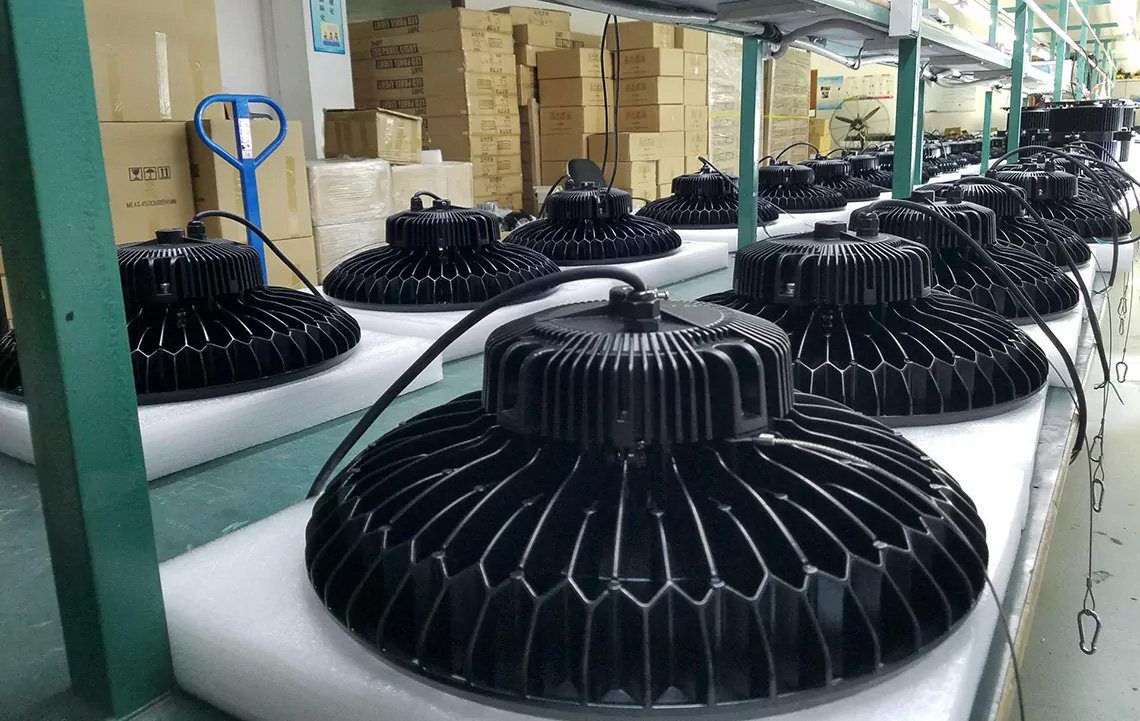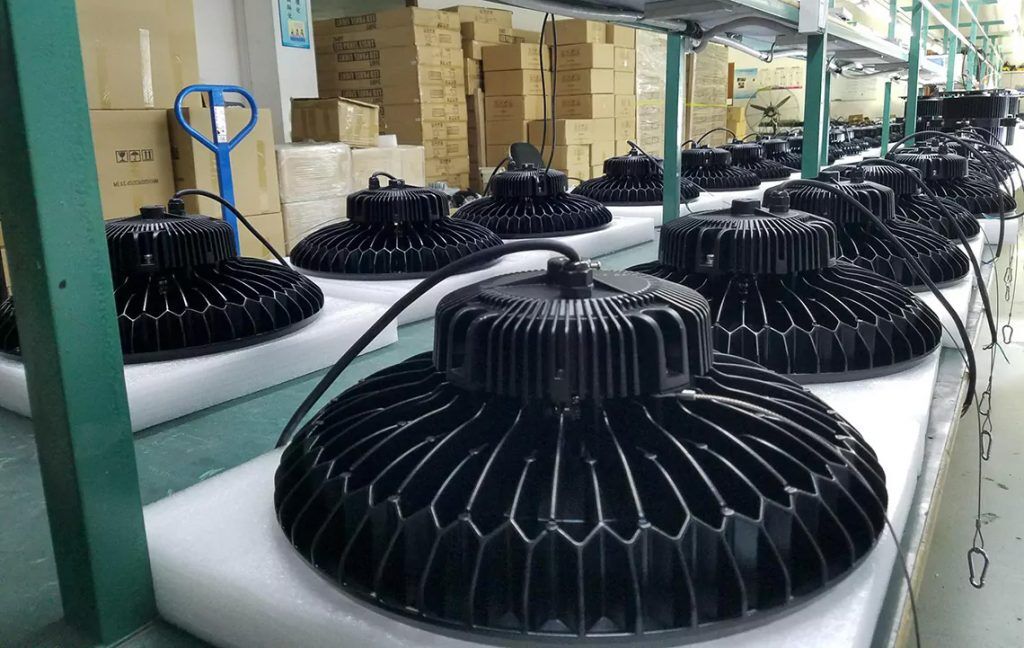 Test Process
MYDE develops standardized process inspection items and judgment criteria according to specific high bay lights and provides inspection guidance to quality control personnel to avoid batch quality problems and ensure that shipped products meet customer requirements. Our high bay light inspection items include but not limited to:
ODM & OEM High Bay Light for Various Applications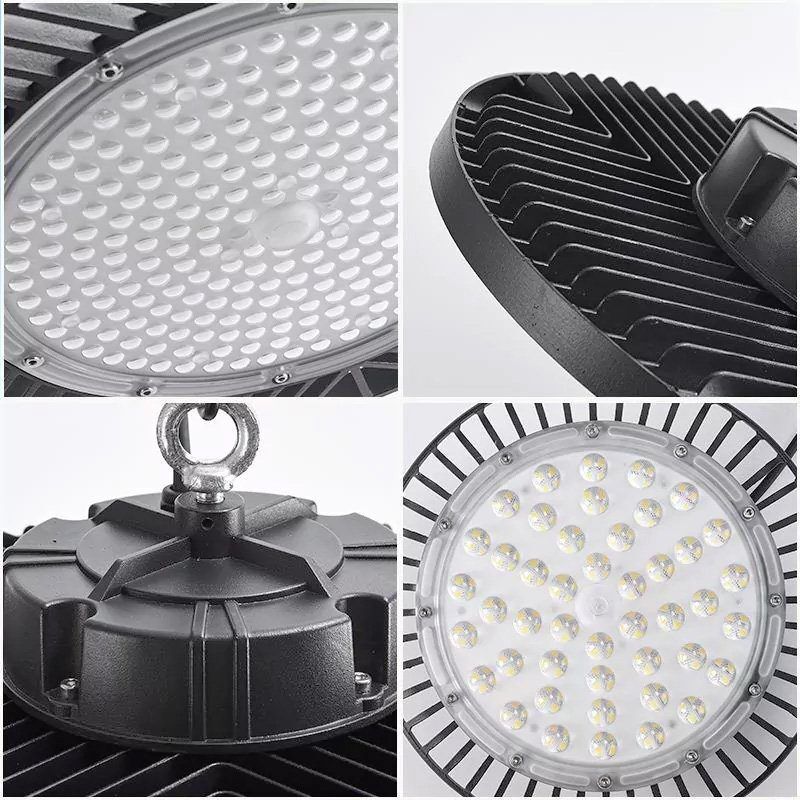 OEM Warehouse lighting
Modern warehouses require LED high bay lighting at night and during the day. The use of high-quality, energy-saving LED warehouse lighting systems with a rate of over 75% increases the efficiency of warehouse operations while playing a pivotal role in reducing failure rates, ensuring operational safety, and lowering business operating costs.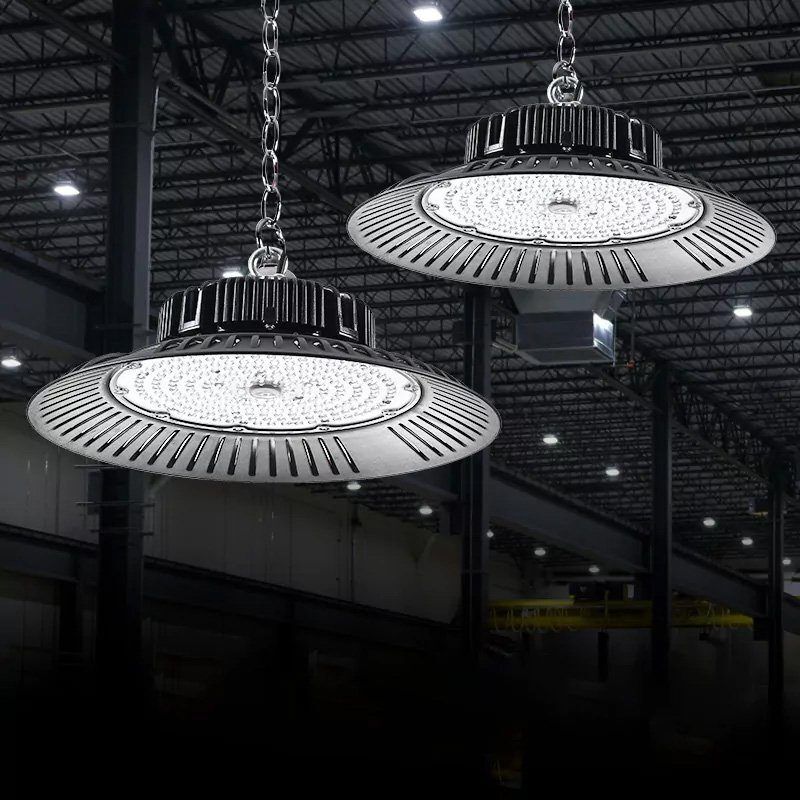 OEM Industrial lighting
High-quality industrial lighting can meet the environment of industrial production and reduce energy consumption. A more comfortable visual environment helps employees significantly relieve long hours of work fatigue, and maintain good working conditions, thereby improving productivity, reducing the rate of work errors, improving the speed of compliance, reducing production safety accidents, etc., and ultimately improving the effectiveness of corporate value.
OEM Supermarket Lighting
LED high bay light as a high-efficiency, energy-saving, durable, low-carbon lamp, deal with the choice of color temperature and color rendering index, can effectively improve the grade of the shopping mall, and will allow shoppers to have a more comfortable mood. The more extended customers stay, the more opportunities to promote the purchase of consumption will also be more.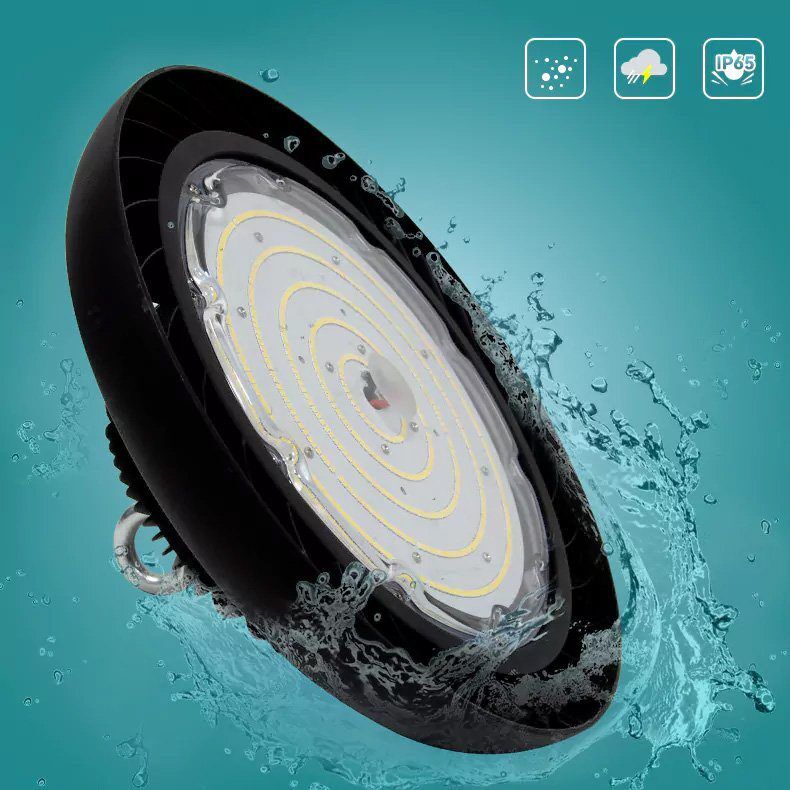 OEM Garage lighting
As a new generation light source, LED has various characteristics such as low voltage, low power consumption, small size, fast response, no pollution, high reliability and long life. Because it produces no ultraviolet and infrared light in the spectrum, so there is no heat and thermal radiation and can reduce the production of CO2 and other greenhouse gases, it is considered to be a green lighting source in the true sense of the word in line with environmental protection and energy-saving. As the underground garage natural lighting is inferior, the need for all-weather lighting, there will be massive energy consumption, in the case of meeting the illumination, maximum energy saving to put forward higher requirements, LED high bay lights to a large extent, play an increased advantage of environmental protection and energy-saving, luminous efficiency.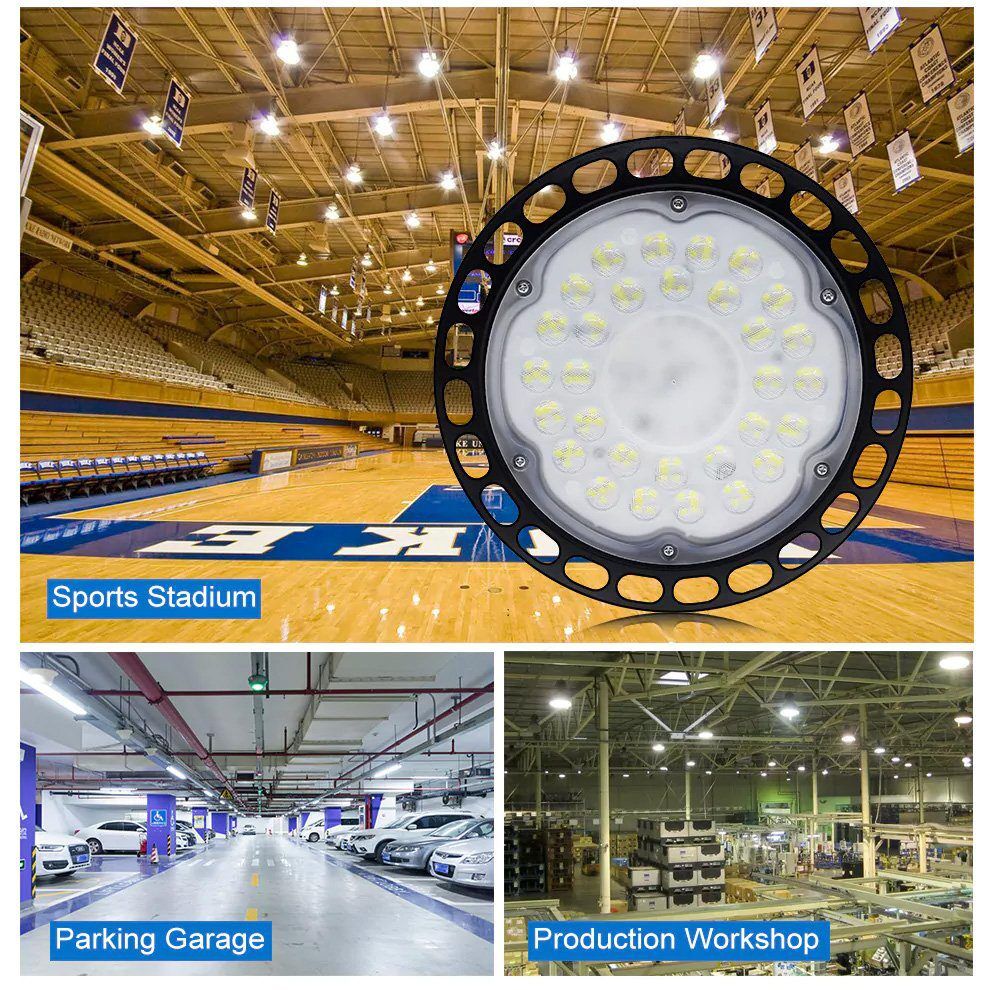 OEM Sports stadium lighting
For large stadiums, sports are high-speed moving items; athletes need to make accurate judgments on the high-speed ball, sufficient brightness and precise colour reproduction are critical; a comfortable lighting environment can make sports fans' feet stay, can give athletes and dome audience a more satisfying visual experience. LED stadium high bay lighting has excellent anti-glare control; rich light distribution mode LED high bay sports lighting has excellent anti-glare control; rich light distribution methods, precise and high utilization rate; apparent energy-saving effect, long life, and low maintenance cost; significantly reduces the operating cost of the stadium.

MYDE – High Bay Light Manufacturer in China
MYDE has supplied many customers with LED high bay lights for warehouses, industrial use, stadiums, and supermarkets. Through our rich experience and technical reserve, we can manufacture cost-effective LED high bay lights according to your needs.
"I am very satisfied with MYDE's solar street lights, they are trustworthy and have provided me with the best service and quality products. Our company has gained a good reputation and good market share in market development."

Abed
"Our company is very grateful for MYDE's work, their manufacturing service is satisfactory and they provided our company with excellent quality solar street lights in a short period of time, allowing us to complete the government project successfully."

Ben CIL
"We are a lighting company dealing with the African market. MYDE's solar street lights are high brightness and long working time, our customers are very satisfied. We plan to purchase more street lights from MYDE in the coming year to meet the needs of different customers. Well done, MYDE!"

Boukhris