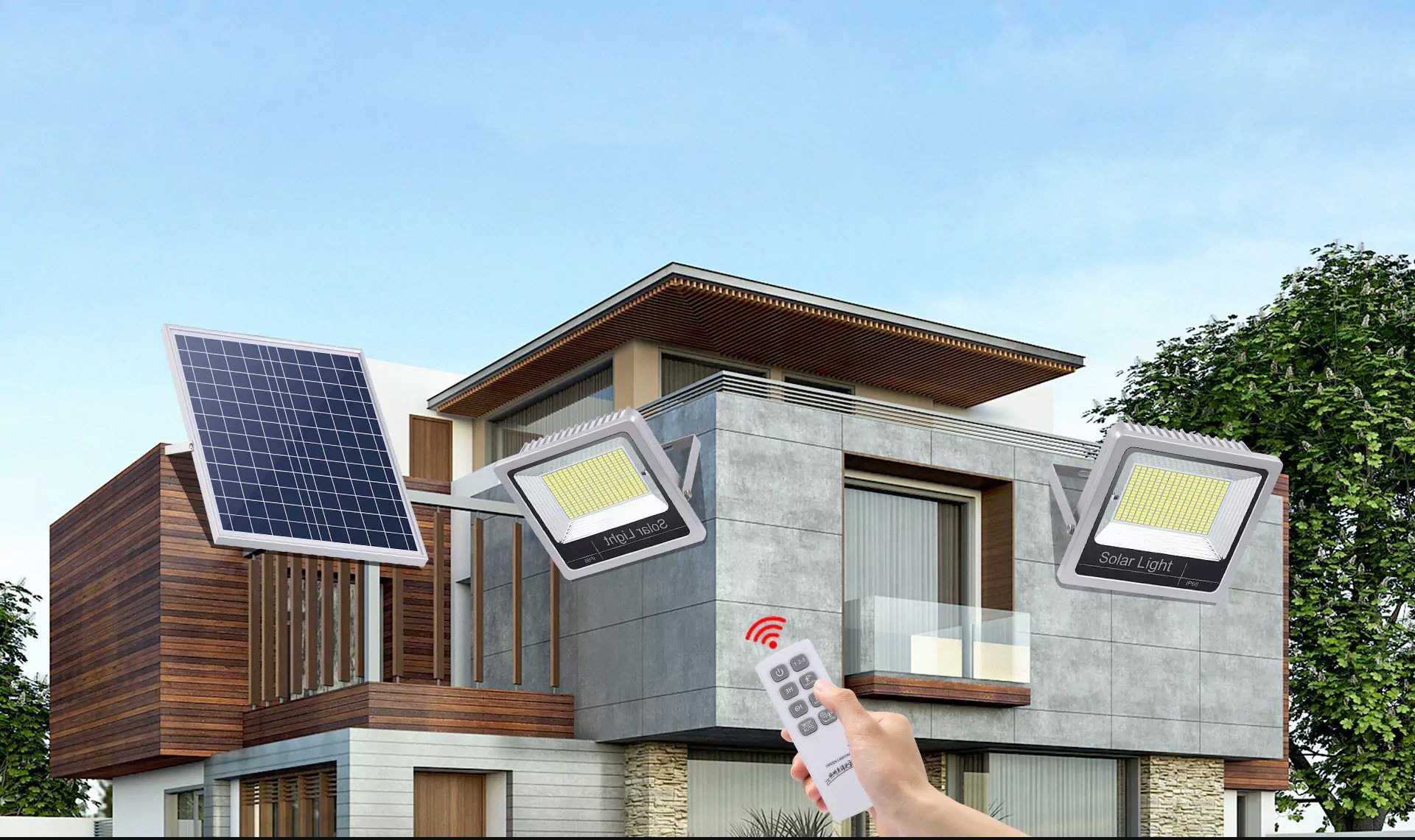 MYDE Solar Flood Light Manufacturer in China
MYDE is a leading solar flood light manufacturer. By working with dozens of professional importers, we guarantee the quality of the final product shipped is always the same.
Myde – Your Solar Flood Light Supplier
Solar flood lights are solar lamps that specify that the illumination on the illuminated surface is higher than that of the surrounding environment. It is also called the solar spotlight. It is mainly used for large-area operation field mine, building outline, stadium, overpass, monument, park and flower bed, etc.
We use high-quality metal, plastic, solar panel, lithium battery and other materials to develop and design solar flood lights. Through design optimisation, the produced solar floodlights can avoid the problems of falling off, cracking and shortening life span due to vibration when working outdoors, and can also work correctly under various applications and extreme weather conditions. In addition, the installation is straightforward; both ground and wall mounting are possible.
MYDE is your reliable solar flood lights supplier in China. We have a wealth of experience and knowledge in manufacturing solar floodlights. You can choose from our wide range of solar floodlights to suit your needs, or you can provide your ideas, and our engineers will design a floodlight that meets your market needs.
Leave your project and needs to us, and we will complete your project on time and with quality. Please get in touch with us now!
Solar Flood Light Series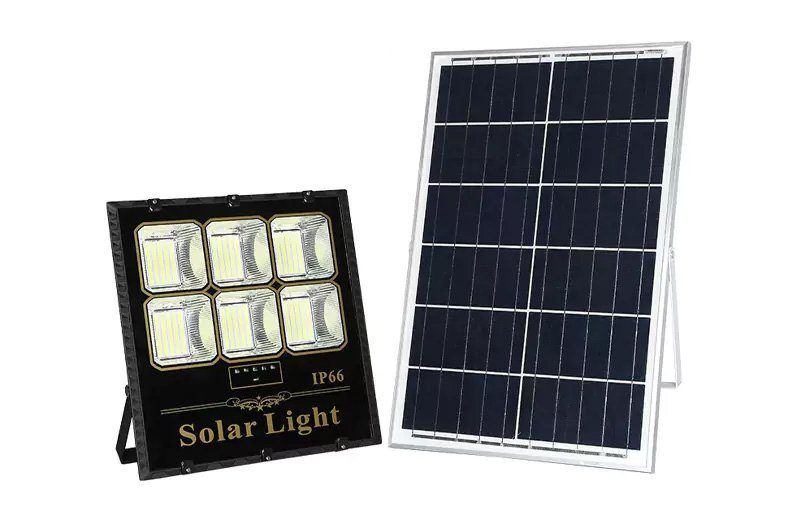 IP67 Waterproof with Remote Control Solar Flood Light
Die-cast aluminum and bright 60-degree LED output, covering a wider angle of approximately 1500 feet. No electricity costs, fully solar and wireless installation, save you money
Wireless Security Camera Solar Security Light With Motion Sensor
Aluminum alloy housing is more durable, waterproof protection IP66, and ensures heat and frost resistance; the camera has full HD 1080P resolution; you can get a more apparent surveillance effect.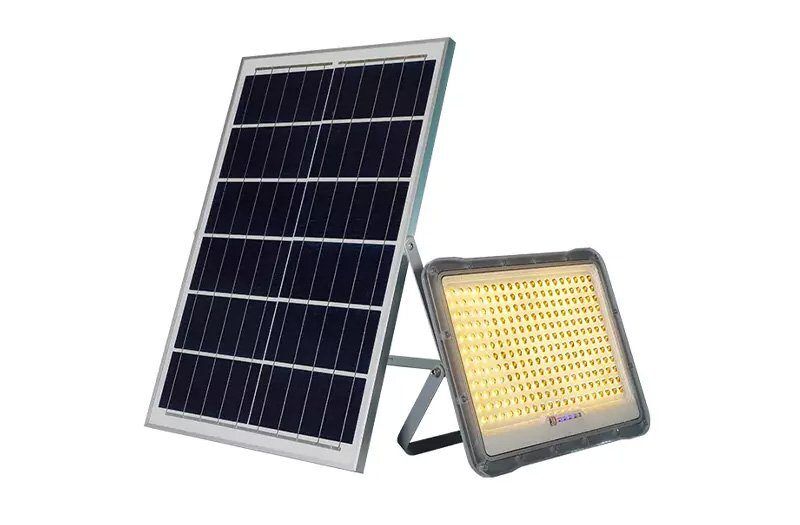 Dusk to Dawn Lights Auto On/Off Best Solar Flood Lights
3.7V rechargeable large-capacity lithium polymer battery, fast charging 6 hours fully charged, 5000mAh can provide 24 hours of continuous lighting time, IP65 Waterproof, PIR Motion Detection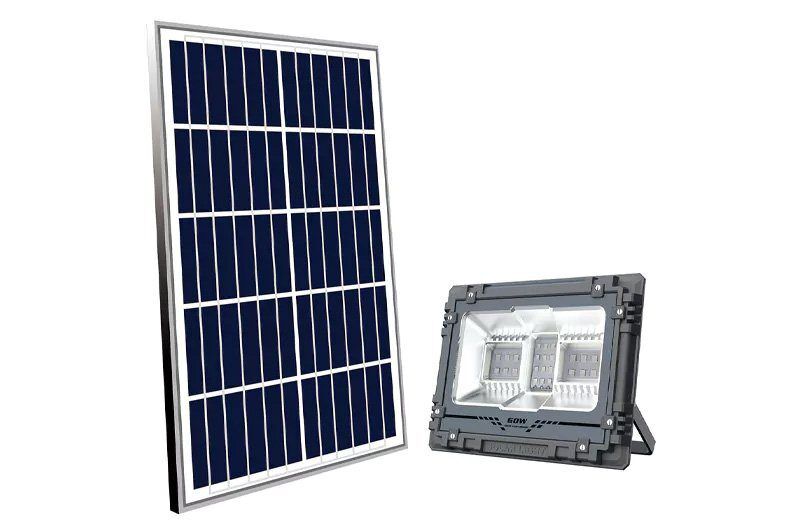 Wall-Mounted & Pole-Mounted Solar Motion Sensor Flood Light
High-efficiency photovoltaic solar panel, die-cast aluminum housing, automatically switches to the increased light mode from dusk to dawn when it detects object movement.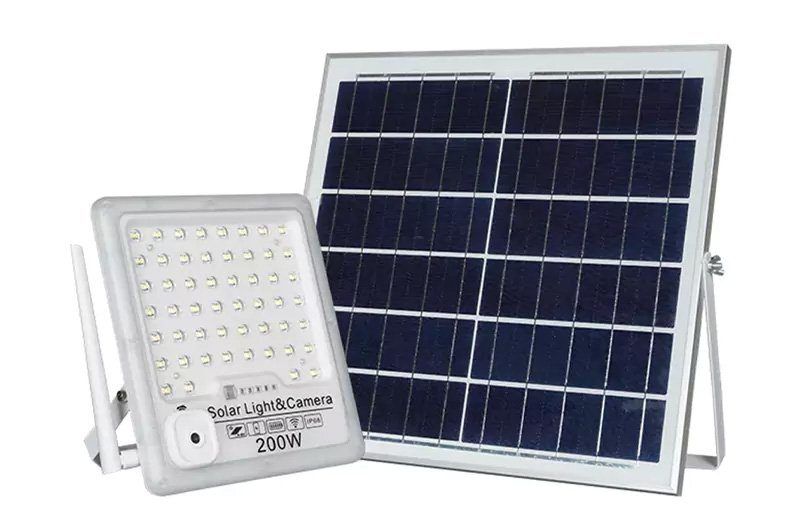 Solar Security Lights Outdoor with Motion Sensor and Alarm
Wireless HD Smart Security LED Floodlight Camera, 1080p HD Live View, App to customize motion detection zones, enable alarms, and set lights to trigger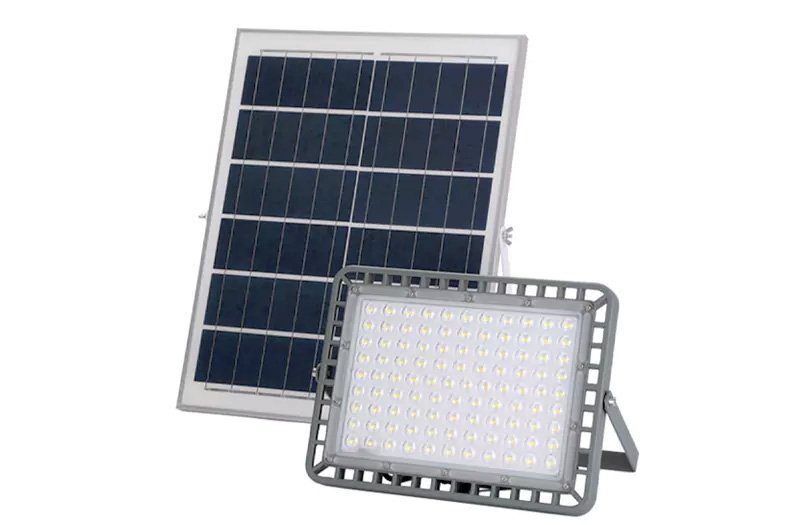 250W Halogen Bulb Equivalent Solar Bright Flood Lights
The high-quality die-casting aluminum lamp body is more durable and stable, IP65 waterproof to withstand extreme weather—super bright 2835 lamp beads, sturdy and colorful.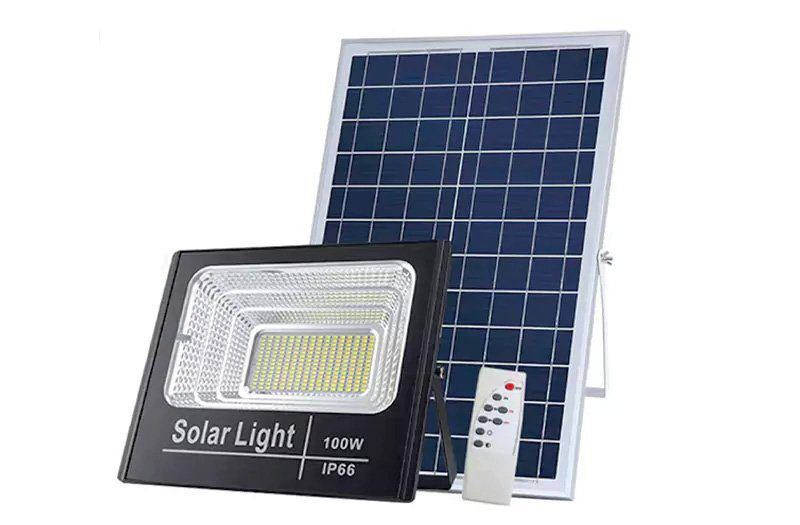 Solar Powered Flood Lights With Remote Control Auto On/off
Wide Lighting and super bright lighting can illuminate an area of over 3000 feet. Super cost-effective, ideal for outdoor lighting, such as front doors, eaves, garages, patios, gardens, etc.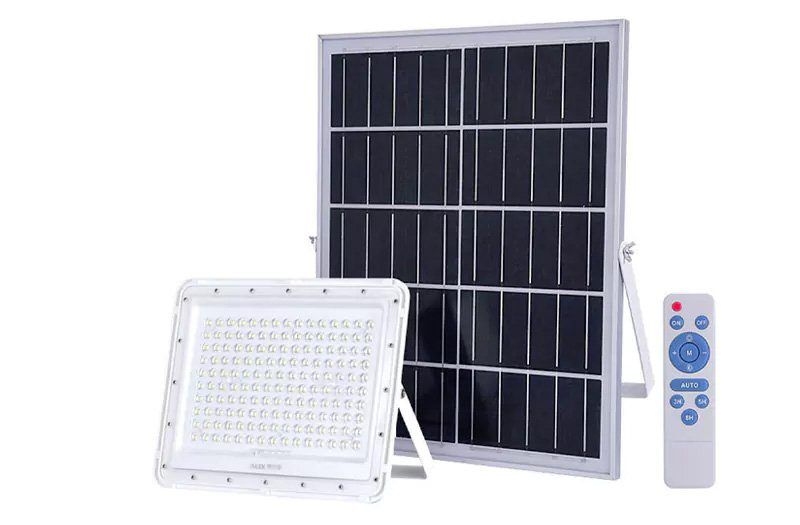 Best Outdoor Solar Flood Lights for Yard, Garden, Pathway
Solar floodlight can accurately sense moving people, animals, and cars at 180° wide motion detection angle. The remote control allows you to switch modes, adjust the light brightness, set the timer, etc.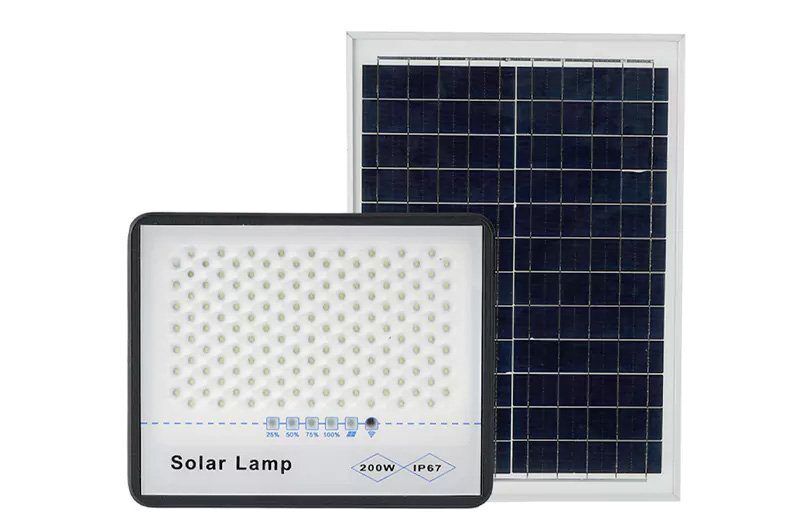 Solar Led Flood Lights With Adjustable Wall Mount Bracket
Super large luminous surface, polycrystalline silicon solar panel with high conversion rate, fast light absorption, fast charging, and very safe. Apply to more buildings or scenes.
Solar Motion Flood Light for Door Patio Garage Yard
This security floodlight detects motion at a distance of 20 feet within a 180° detection angle. It will charge during the day. At night, human or animal-triggered motion sensing automatically switches to high light mode.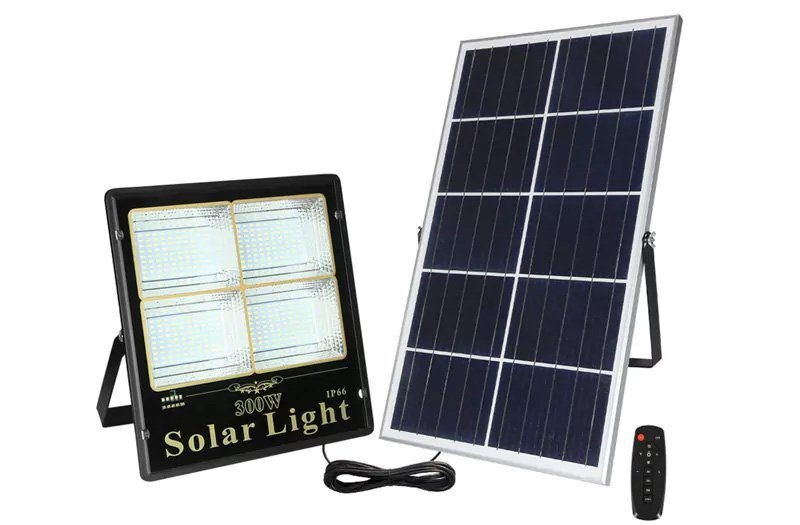 Solar Powered Motion Flood Lights Die-cast Aluminium Lamp Body
Die-cast aluminum housing and bright 60-degree LED output, adjustable wall mount bracket you can mount it on the wall as a shed garage light as a flood light or as a security light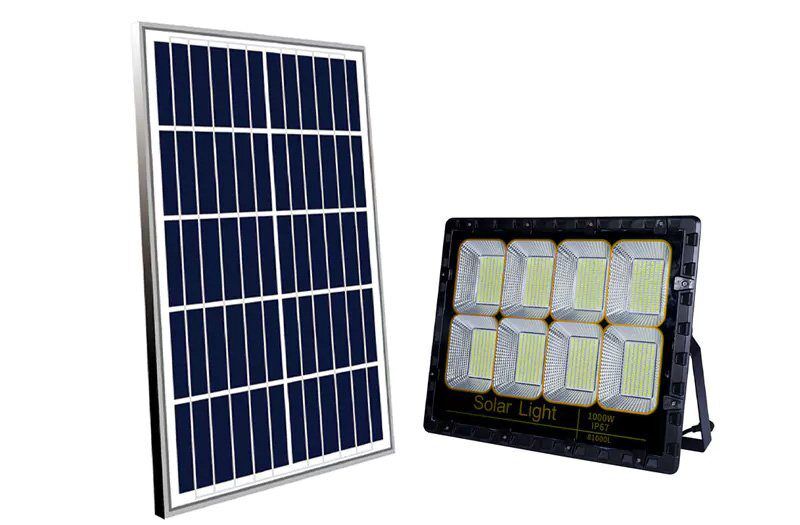 High Powered Solar Flood Lights High Effective Solar Panel
Outdoor solar lights with a built-in photoelectric sensor charge during the day and automatically turn on at night. Great for garden patio lawn patio garage porch driveway landscape safety
MYDE Solar Flood Light Advantages
Super Bright, Super Long Power
High-quality 100W 8000 lumen LED solar floodlight can illuminate over 1000 square feet like the sun. High-efficiency photovoltaic solar panel converts up to 17% of sunlight into electricity. 3.7V/3.3V rechargeable lithium-ion battery provides an average of 6-10 hours of continuous lighting time when fully charged.
Energy-efficient and weather-resistant
Made of high-quality die-cast aluminium and ABS material with an IP65 waterproof rating, it can withstand harsh weather such as rain, wind, snow, ice and humidity. No electricity cost, fully solar-powered and wireless installation can save your cost. Provide light and security for your garden, garage, pool fence, barn, flagpole, road and shed at any time; it can be used as a wall light, street light, garden light, etc.
Smart Control
As the battery capacity decreases, they adjust their output power automatically to extend the lighting time. Most solar floodlights are controlled by remote control up to 32.8 feet (10 meters), allowing you to set the operating hours and adjust the brightness as needed. The main modes are auto, fade, full brightness, half brightness, and 2/4/6/8 hour timer mode.
Easy to install
The solar flood light is very easy to install, fix the light and then use the screws to mount the solar panel to the direct sunlight. Our solar lights have an adjustable angle design on the base of the light and panel, so you can better adjust the solar panel to the best angle so that the solar panel can get enough sunlight to charge.
Design and Manufacturing
MYDE's professional engineers can always respond quickly to market needs and design high-performance solar floodlights in time to meet market demand. MYDE's solar floodlight design considers customers' concerns about high brightness lighting, transportation cost, quality and safety. We use high-quality aluminium alloy and high-quality ABS and PC in the design to make the solar flood light body to ensure excellent heat dissipation and durability; in terms of energy storage, we insist on choosing high conversion efficiency solar panels with high-quality lithium batteries and efficient energy storage management system. With strict production processes and testing procedures, we ensure that we meet the demanding needs of our customers for solar floodlights.
MYDE LED Solar Flood Light production process strictly implements ISO9001:2008 quality certification system, the whole process of monitoring the production of products through testing equipment, and strict quality control. MYDE has rich experience in designing outdoor LED solar flood lights for customers.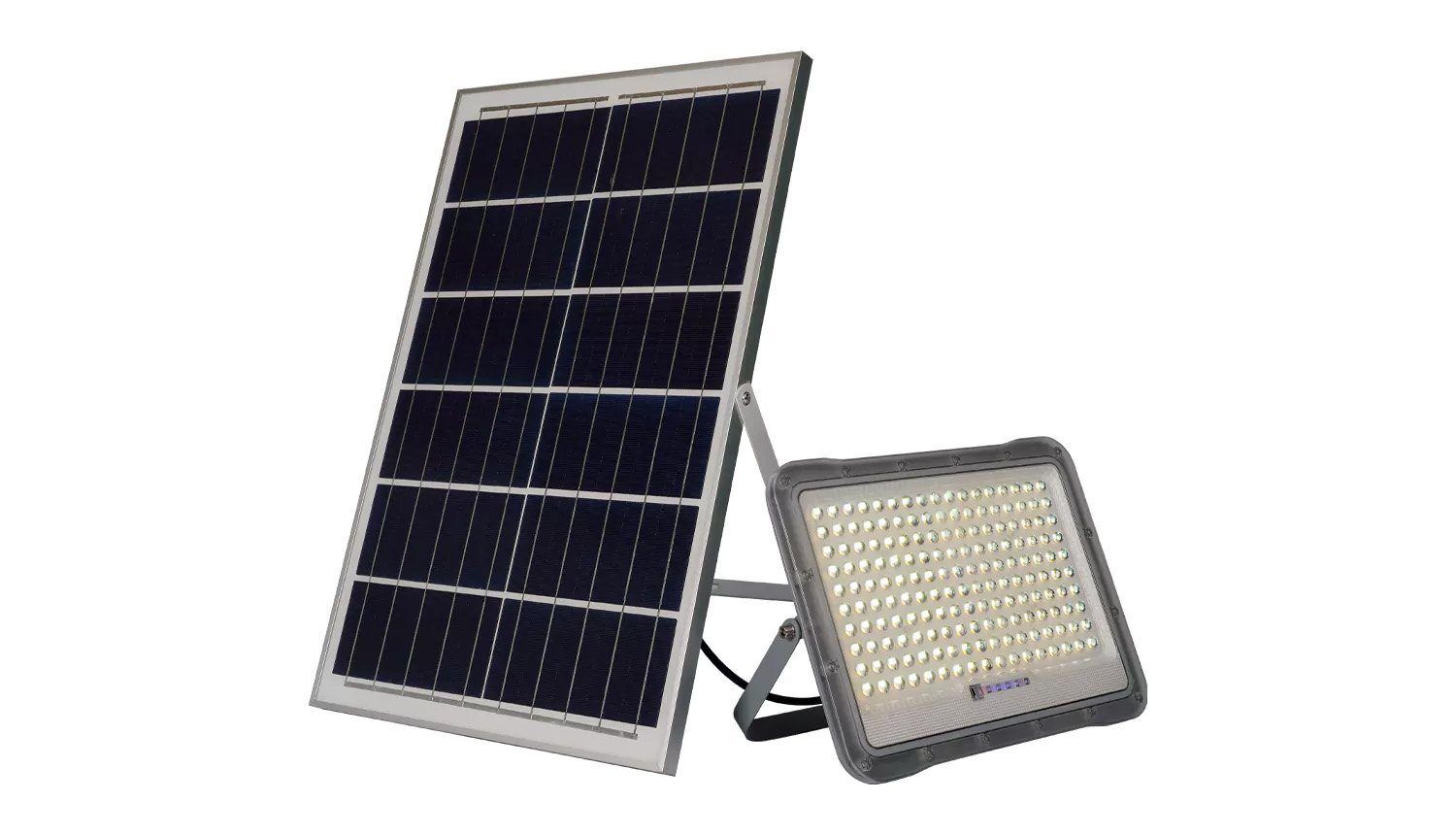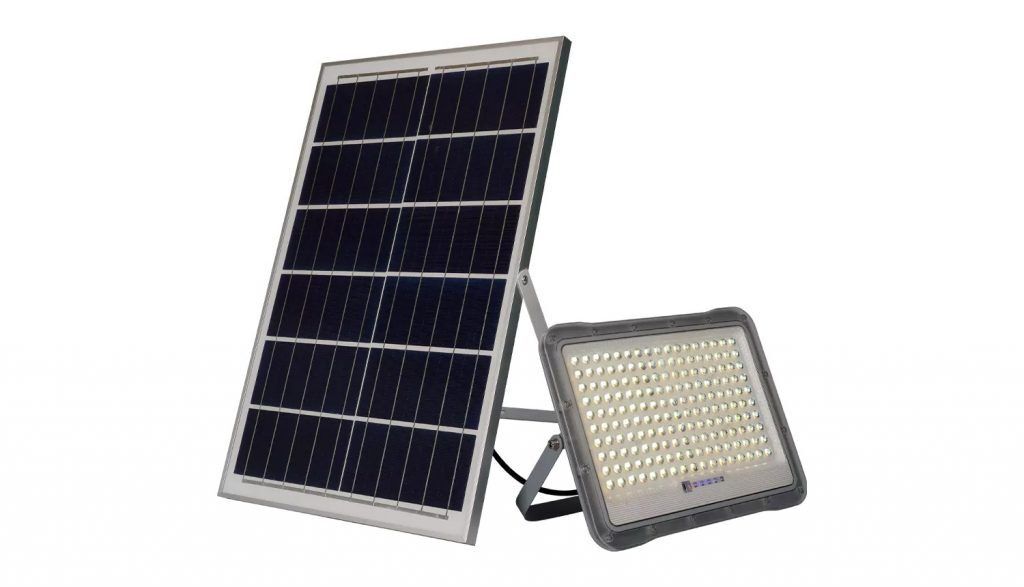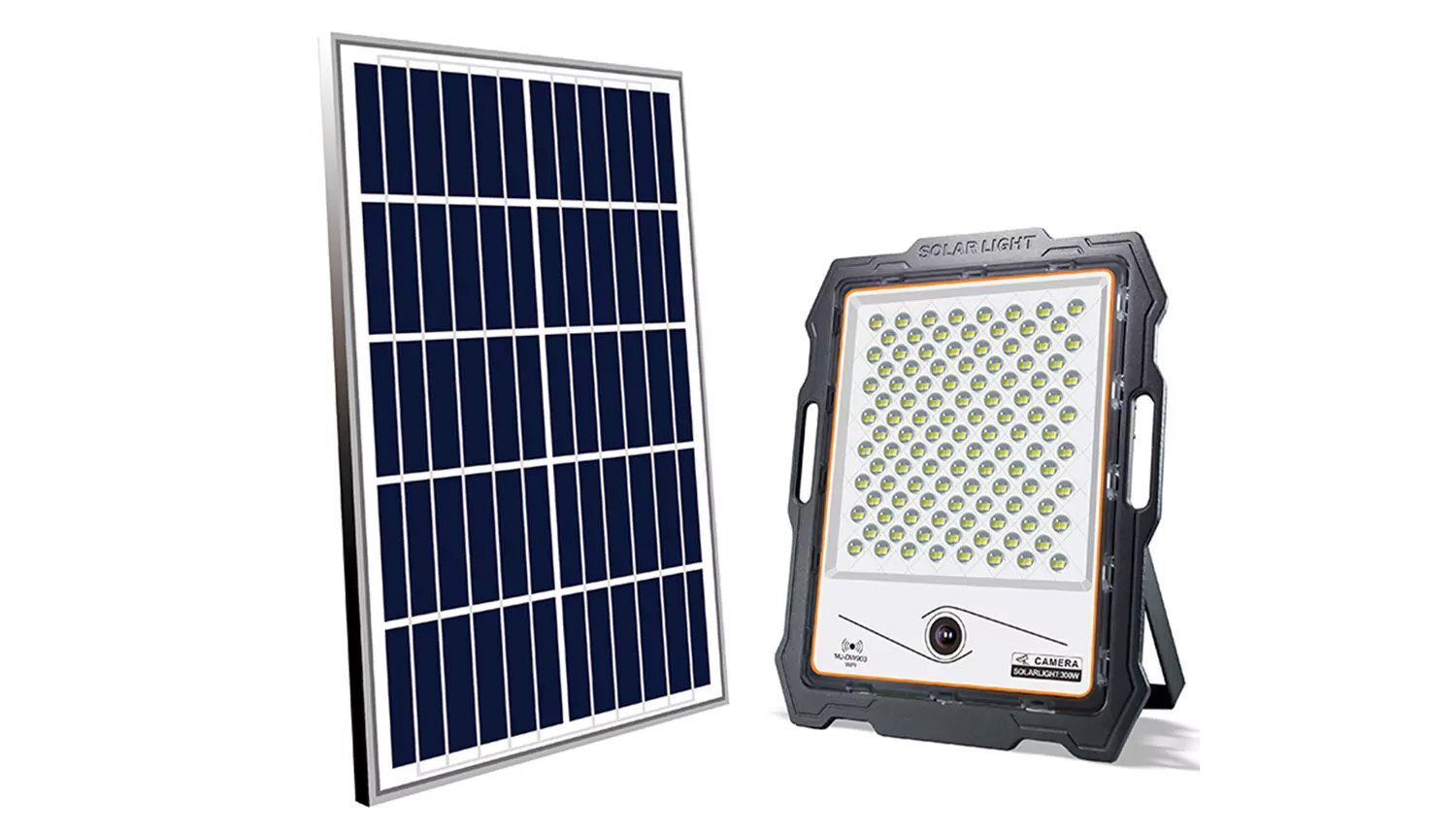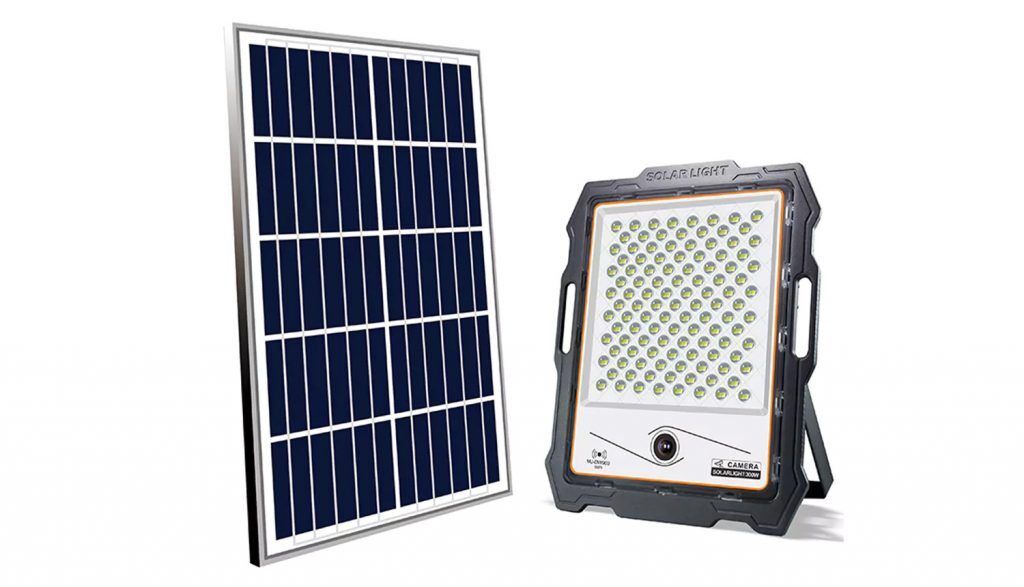 Material selection
Solar floodlights are mainly composed of solar panels, battery packs, light sources, lamp housings, optical lenses, waterproof wires, remote controls, sealing materials, auxiliary materials, etc. The materials of these components mainly include:
Application scope
LED Solar Floodlight uses solar energy as the energy source, representing new energy, environmental protection, and energy-saving, making it suitable for any outdoor place. It is popular in urban roads, community squares, industrial parks, tourist attractions, park greening, new rural construction, and other areas.
MYDE solar spotlights are also used in courtyards, lawns, and barns. We will customize the solar flood light according to your needs; MYDE will manufacture your top light for you at a competitive price.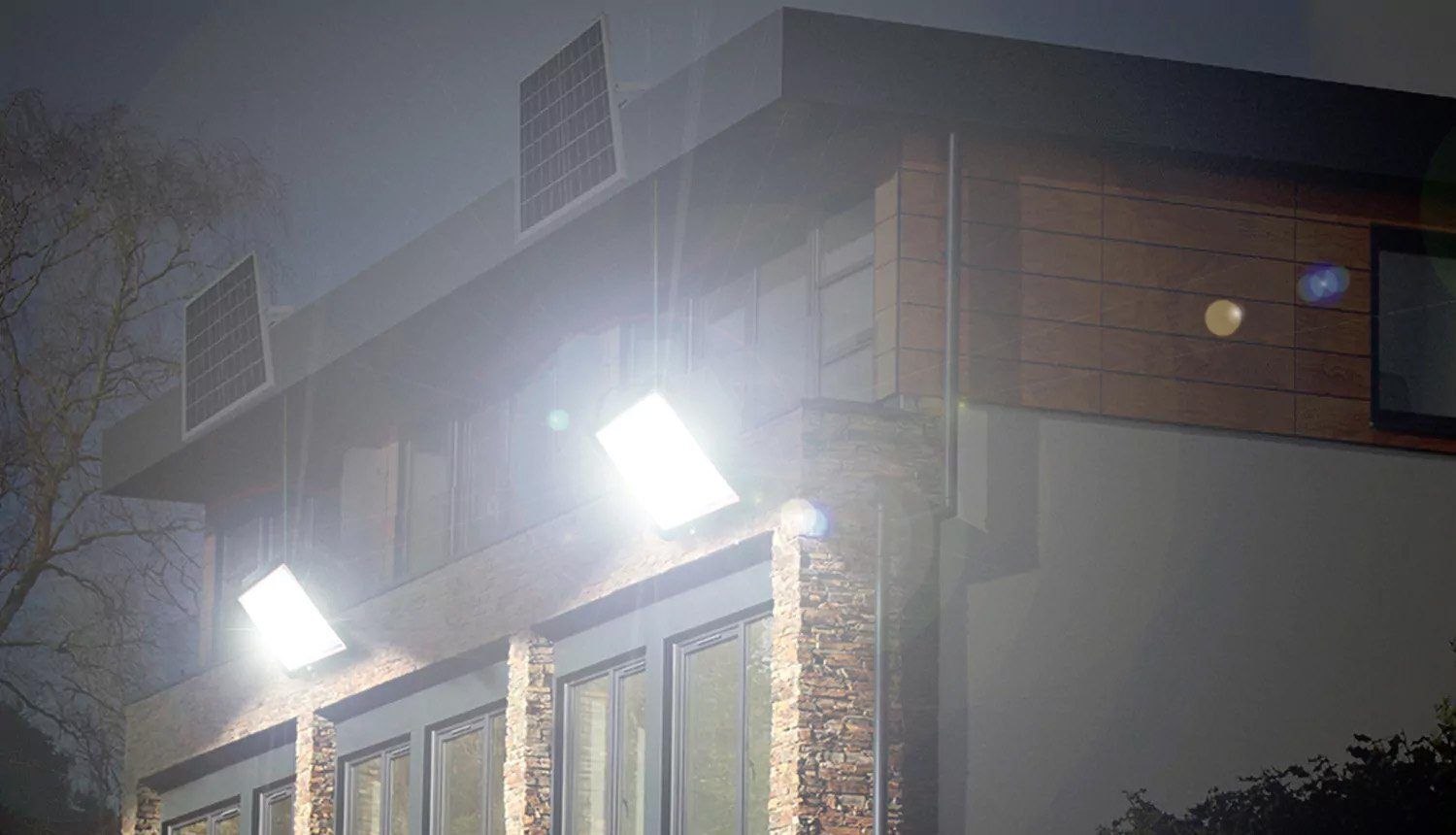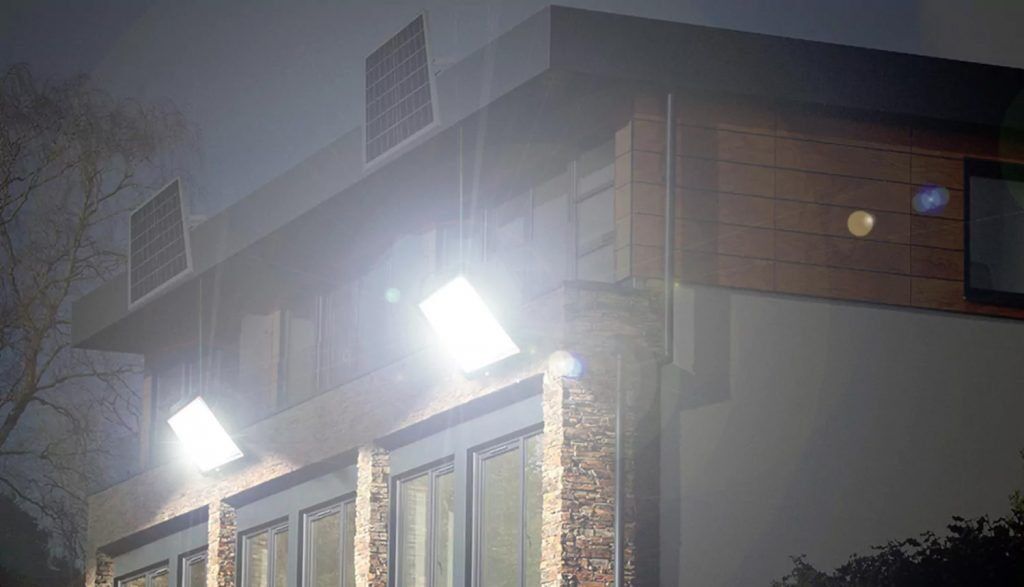 Why Choose MYDE Solar Flood Light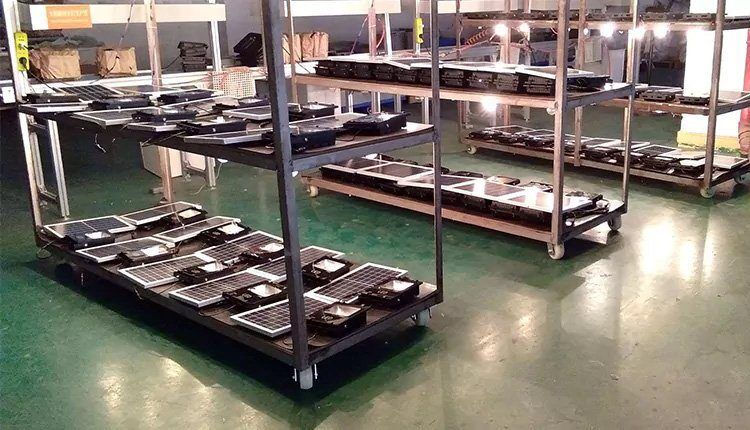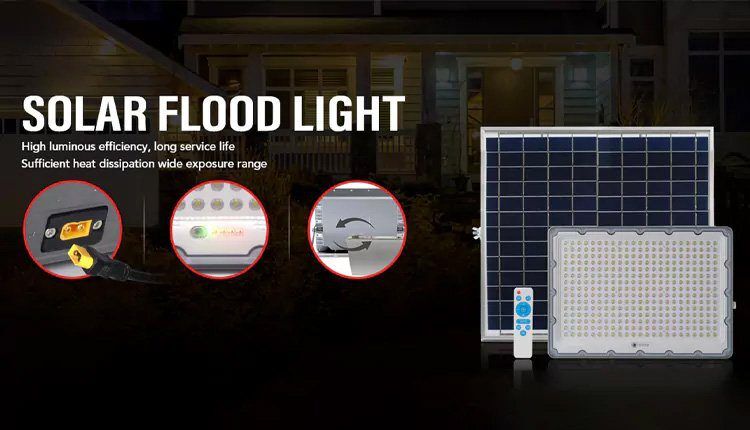 As a leading solar flood light supplier and manufacturer in China, MYDE has professional lighting optical knowledge and rich experience in manufacturing production and export service. If you choose MYDE as your solar floodlight manufacturing supplier, you will get the best customer experience.
MYDE has over 8 years of history in solar flood light manufacturing. We provide high-quality solar flood lights to customers in North America, the Middle East, and Africa. MYDE provides solar flood lights for various applications, from individual users to government projects.
Please send us a message now, and MYDE's professional sales staff is ready to help you.
MYDE: Your reliable Solar Flood Lights Manufacturer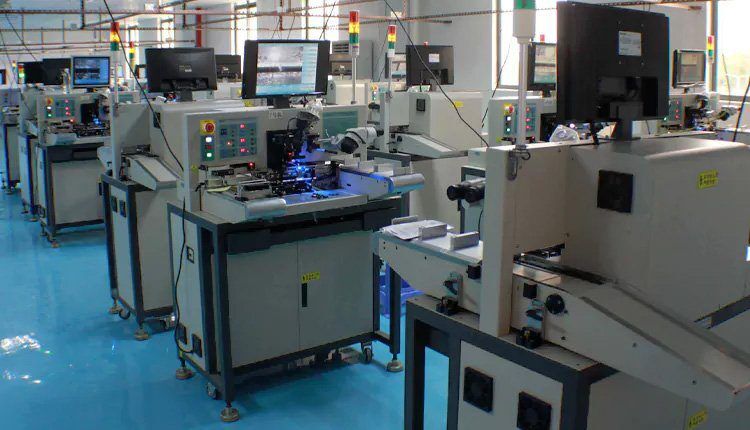 The main features of solar flood light
MYDE Solar flood light replaces the traditional light source and has been increasingly recognized by people but has also been used in many areas. Its main features are as follows.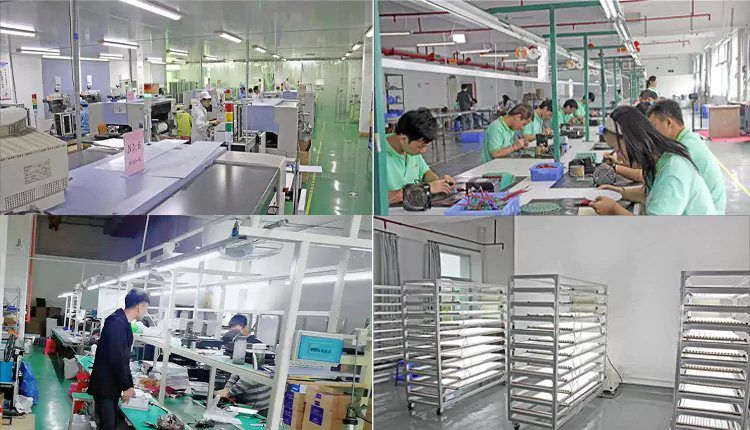 Assembly and Testing of Solar Floodlights
MYDE Solar flood light adopts a module installation method, which is easy to maintain and use.
MYDE Solar flood light test items mainly include
ODM & OEM Solar Flood Light for Various Applications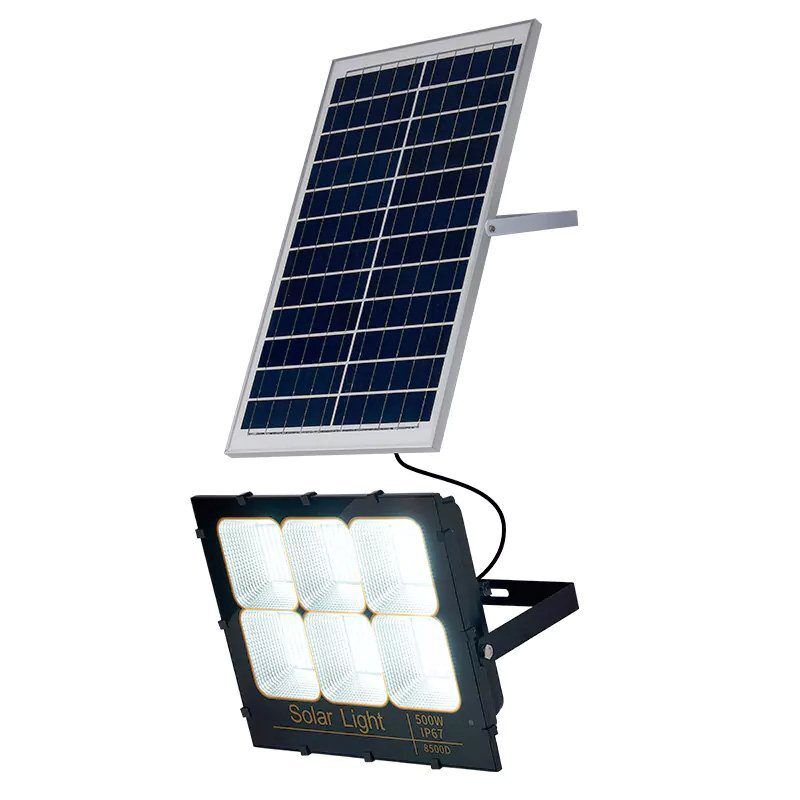 Garden
Solar floodlight is charged by solar energy, so it is usually used to supplement solar energy during the day, converting solar energy into electricity stored in the lamps and discharging it at night. Enhance the atmosphere of the whole garden and add a lot of fun to the garden at night.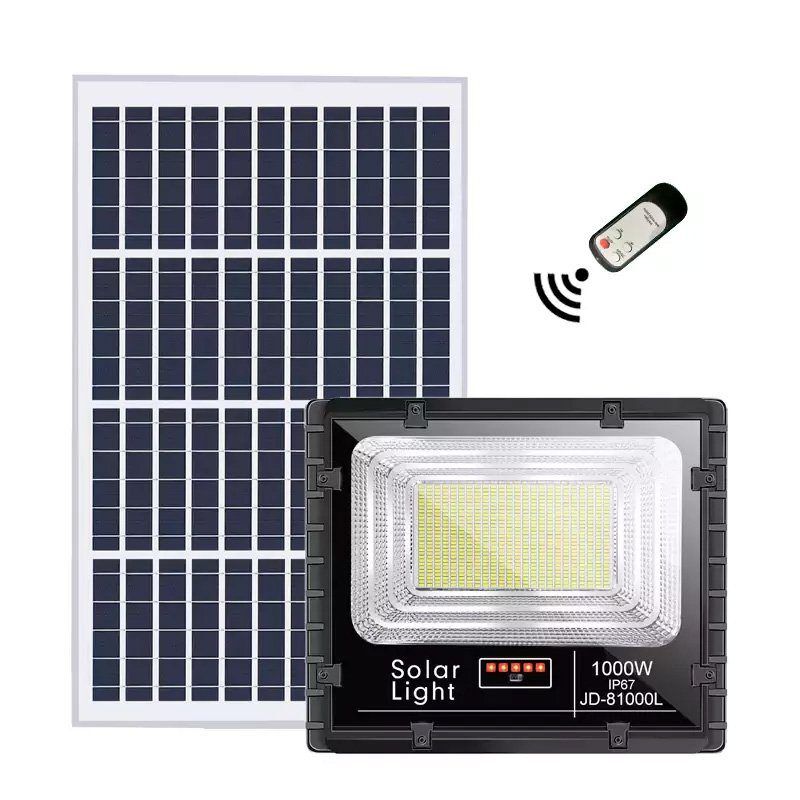 Garage
For installation of solar floodlights in the garage, in this case, a separate building is required, where the panel is installed outdoors in an open area, and the light source is installed indoors. Most of MYDE's solar floodlights are of split design. It is very suitable for installation in the garage.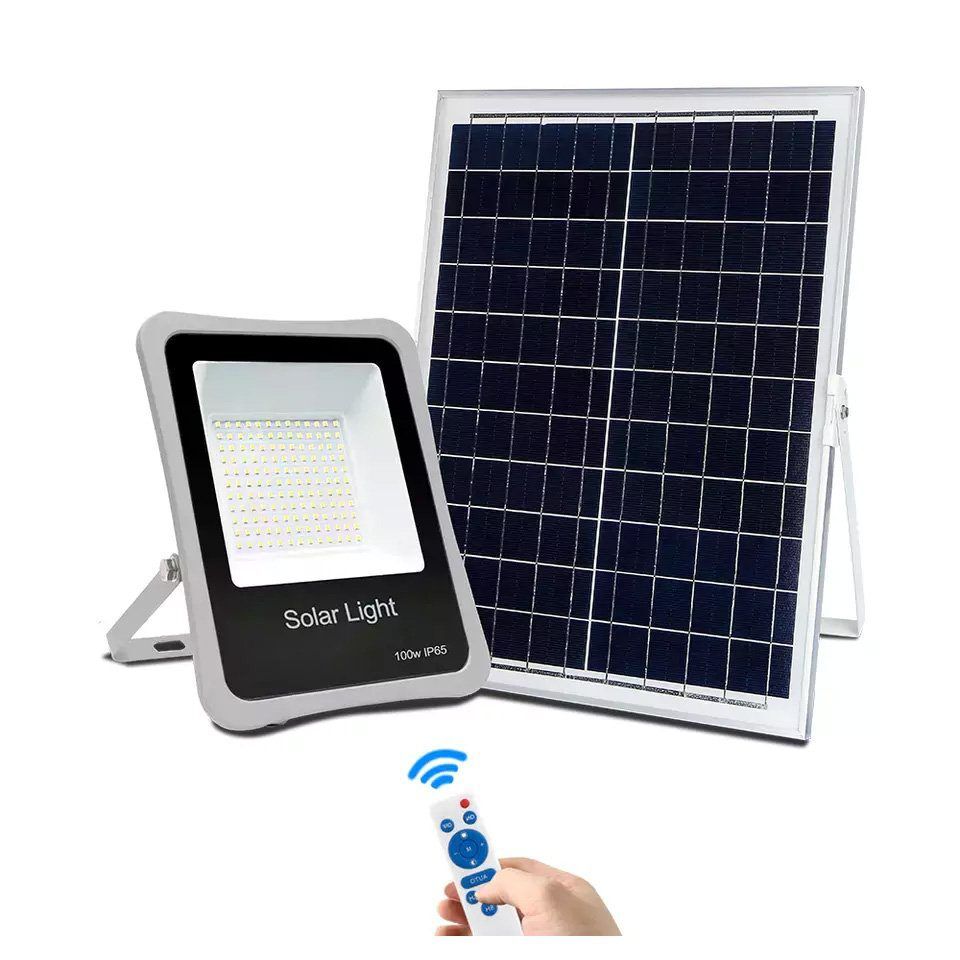 Pool fence
Find a sunny position on the swimming pool fence to fix the solar floodlight. When there is sunlight during the day, the batteries are automatically charged; when it is dark, the lights automatically come on to illuminate the whole pool, ensuring enough light to increase safety.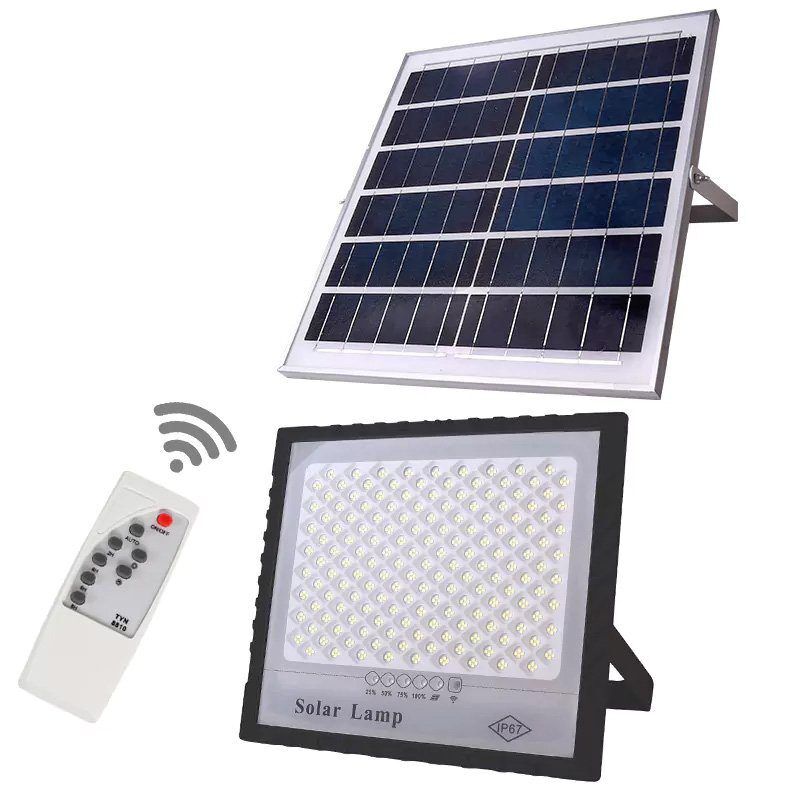 Barn
The installation of solar floodlights in the barn avoids the trouble of pulling wires. When people or animals pass by the barn, the solar floodlights will automatically sense and increase the brightness, which is an excellent way to meet the lighting needs of the barn.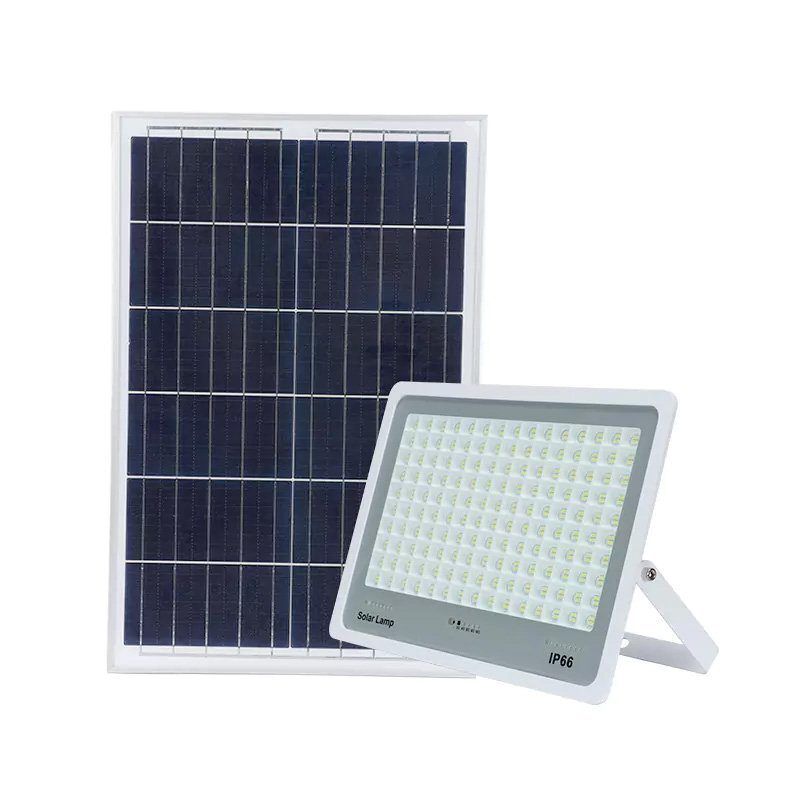 Urban roads
Solar floodlights do not need to lay wires and cables like utility streetlights, and they make reasonable use of sunlight, saving energy and protecting the environment. Therefore, using solar floodlights on urban roads is more economical, safe, and reliable.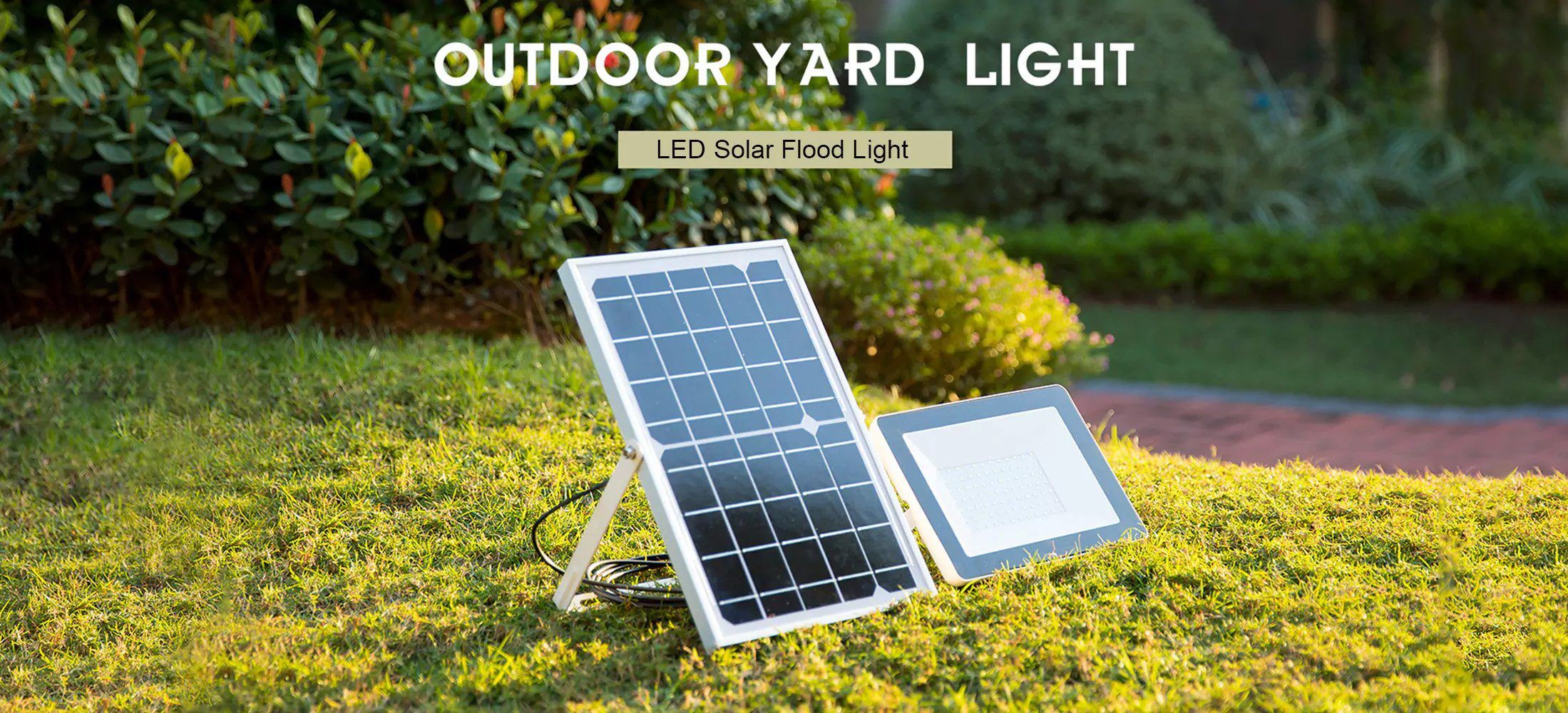 MYDE – Solar Flood Light Manufacturer in China
We have over 8 years of experience in manufacturing solar street lights. If your company needs to import this kind of lamps, please choose our team as your backing.
"I am very satisfied with MYDE's solar street lights, they are trustworthy and have provided me with the best service and quality products. Our company has gained a good reputation and good market share in market development."

Abed
"Our company is very grateful for MYDE's work, their manufacturing service is satisfactory and they provided our company with excellent quality solar street lights in a short period of time, allowing us to complete the government project successfully."

Ben CIL
"We are a lighting company dealing with the African market. MYDE's solar street lights are high brightness and long working time, our customers are very satisfied. We plan to purchase more street lights from MYDE in the coming year to meet the needs of different customers. Well done, MYDE!"

Boukhris