MYDE Wall Light Manufacturer in China
Get instant quotes for wall lights in a variety of different styles now. Choose from a range of wall lights in different materials and prices. Response time is less than 24 hours.
MYDE is a reliable wall light manufacturer and supplier. All types of wall light can be customized to meet your basic needs in terms of color temperature, exterior color, finish, and wattage as well as the warranty period.
Myde – Wall Lighting Manufacturer and supplier
MYDE produces a large number of wall lights made of high-quality materials. We use branded LED beads, branded drivers, high-quality aluminum and gold brass bodies, excellent surface finishes, etc. MYDE wall lights are energy-efficient, stylish, bright, easy to install, easy to maintain, durable materials, and not easily damaged.
As a leading manufacturer of wall sconces, we offer a variety of different styles of wall lamps. We offer luxurious all-copper wall sconces, affordable aluminum wall lights, different lighting effects, and various shapes of wall lamps to meet our customers' needs.
With high-tech production facilities and unmatched capacity, MYDE can reliably deliver finished orders within half a month. In addition to a wide selection of styles, we offer packaging designs to improve product presentation and increase sales conversion.
Contact us today!
Wall Light Series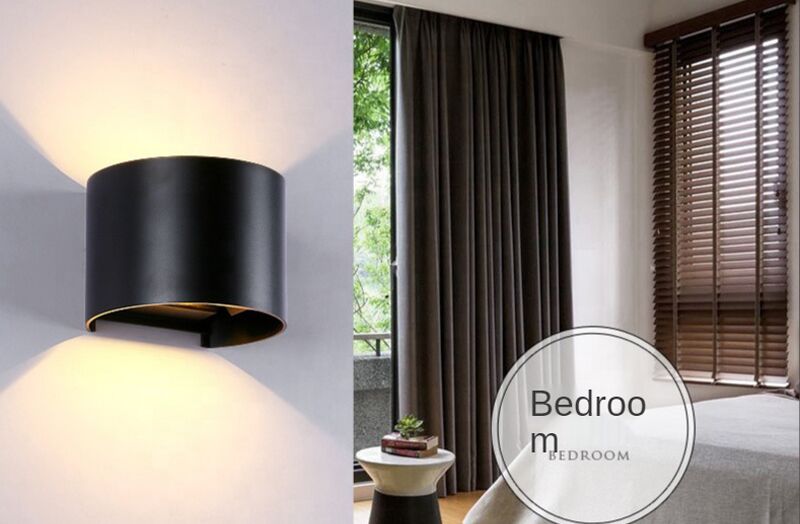 Hallway Wall Lights
Hallway Wall Lights up and down; free to adjust the beam. IP65 waterproof, anti-corrosion and anti-rust, low maintenance costs, durable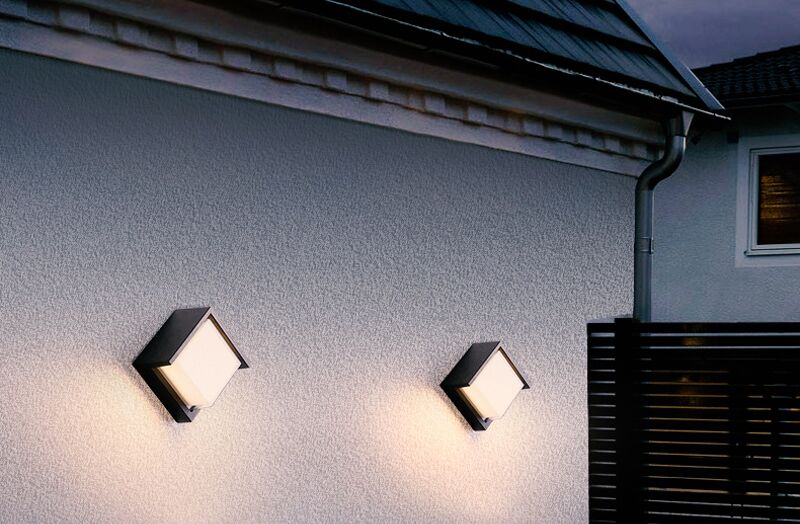 Outdoor Wall Lights
Outdoor wall lights are usually installed on external walls or gardens, and the die-cast aluminum housing is powder-coated for excellent weather resistance.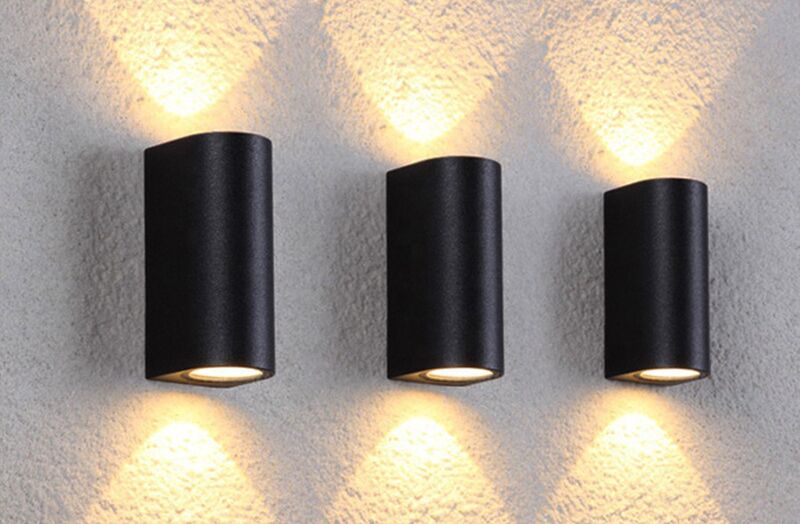 Black Led Wall Lights
Black Led Wall Lights green energy saving and pollution-free, no gap in the light body, fashionable and strong heat dissipation, IP65 waterproof effect
Wall Lights For Bedroom
Wall Lights For Bedroom is designed with a modern aesthetic structure and a 330-degree rotatable angle that adds interest and warmth to the room.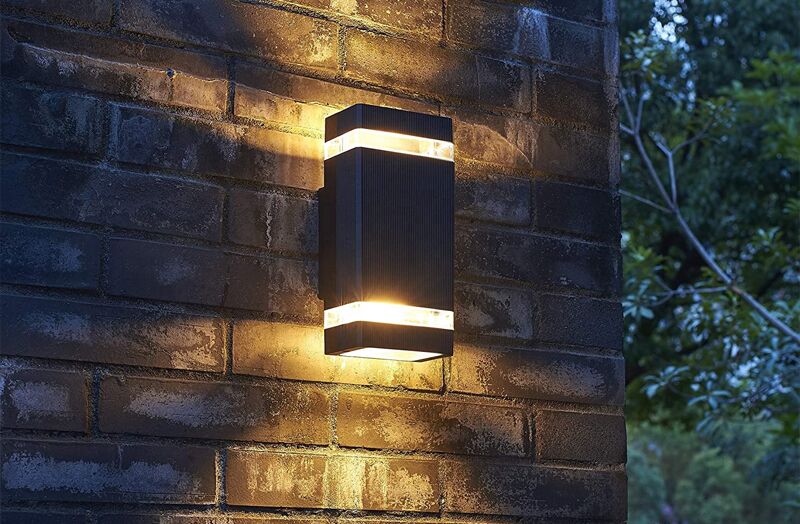 Rustic Wall Sconces
Lamp body is pulled aluminum, glass shade, E27 or GU10 lamp head optional, suitable for different types and color temperature of the light source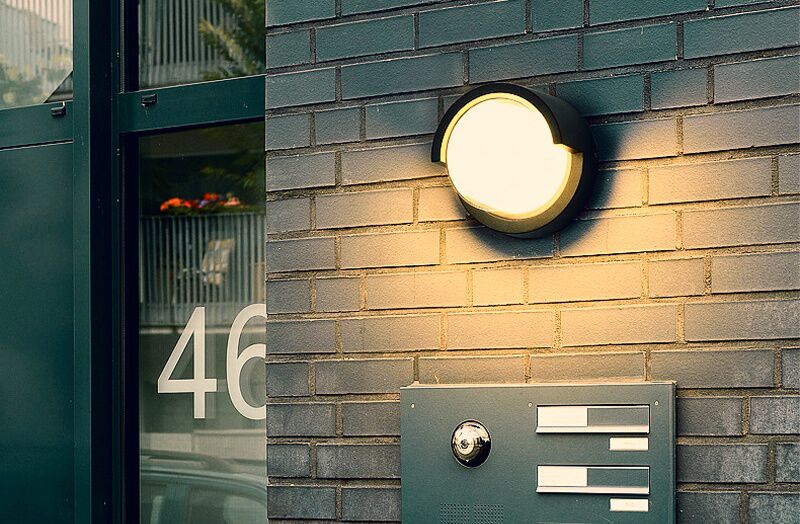 Exterior Wall Lights
Exterior Wall Lights are made of a combination of die-cast aluminum and acrylic, with a semi-circular illumination angle. Very soft light.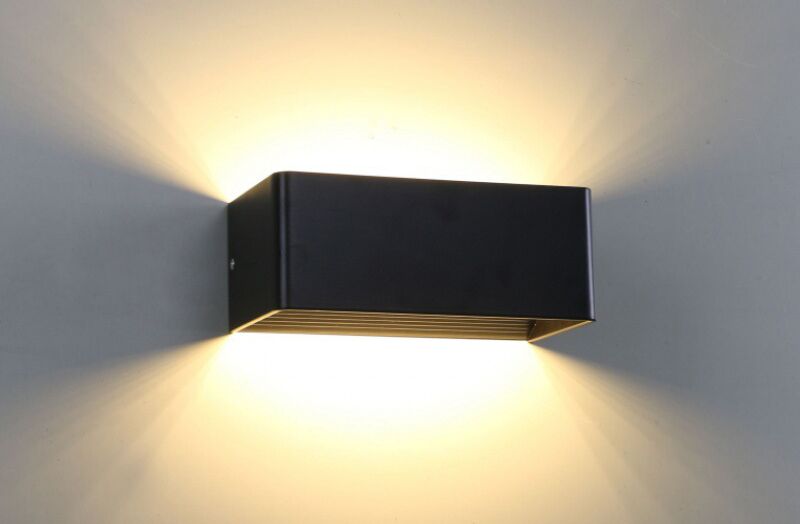 Bathroom Wall Sconces Lighting
Bathroom Wall Sconces Lighting two up and down light source, beam adjustable, suitable for outdoor waterproof and bathroom, anti-corrosion and rust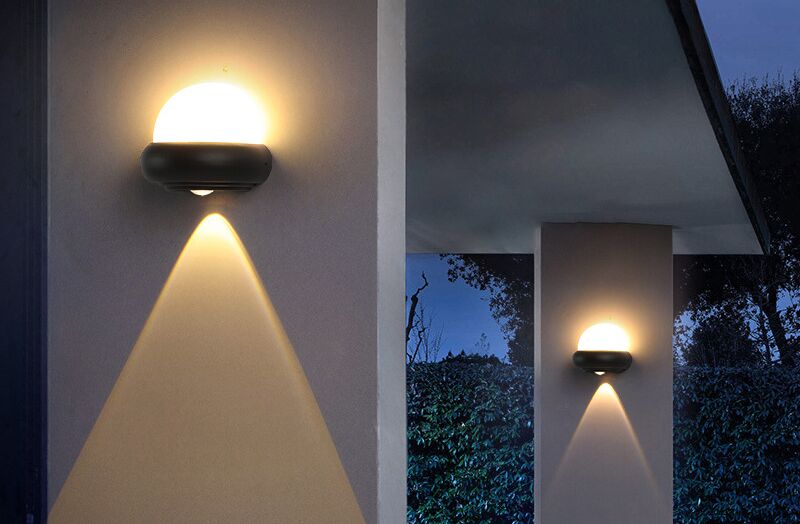 Wall Mounted Lights
Wall Mounted Lights features an up-and-down light-emitting structure that provides bright, soft light for extra relaxation. It is moisture resistant.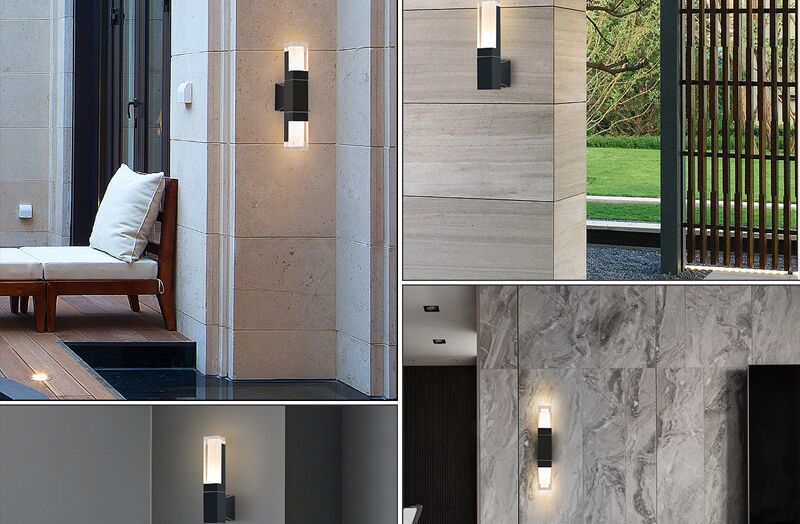 Modern Wall Lights
Single and double-headed acrylic luminous, internal frosted and light soft, outdoor waterproof, Scandinavian style, intelligent sensor optional.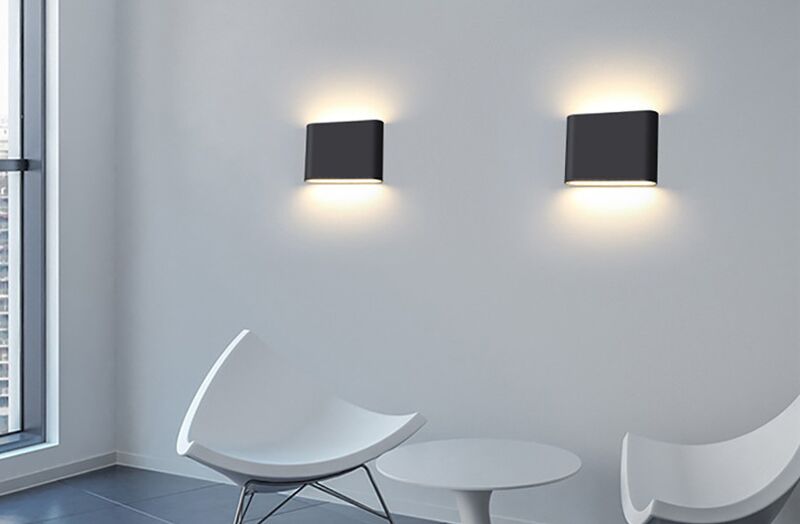 Modern Wall Sconces
Modern Wall Sconces are slim in design and blend in with the surroundings. They are primarily installed in balconies, stairs, corridors, and aisles.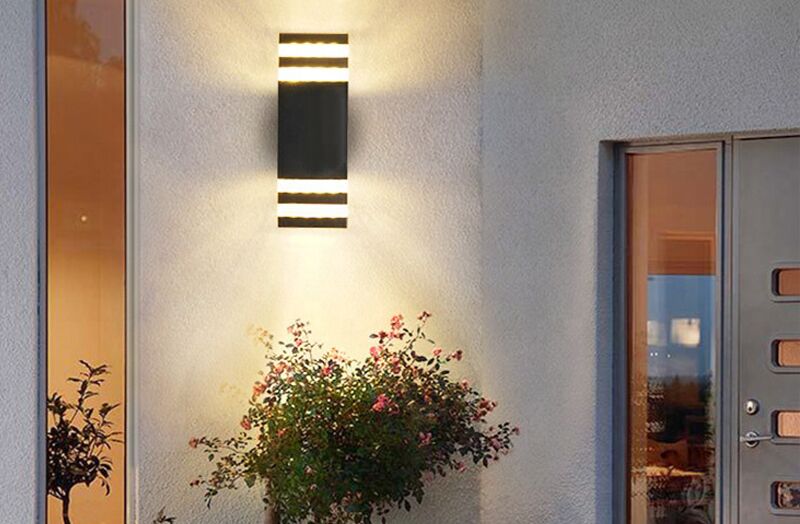 Outdoor Wall Sconce
Outdoor Wall Sconce cylindrical or semi-cylindrical structure, aluminum body with acrylic and glass, E27 lamp head, sturdy and durable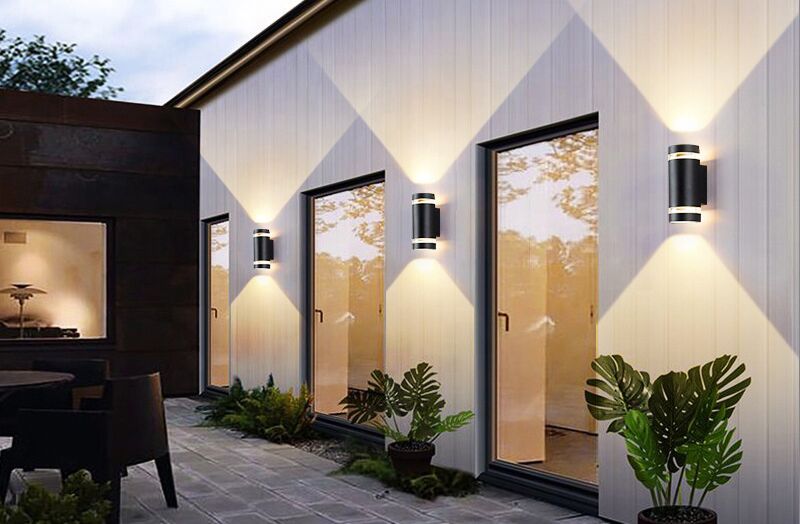 LED Wall Light Fixture
LED Wall Light Fixture is a classic cylindrical wall light, mainly used for outdoor lighting. The light source can be changed according to your own needs.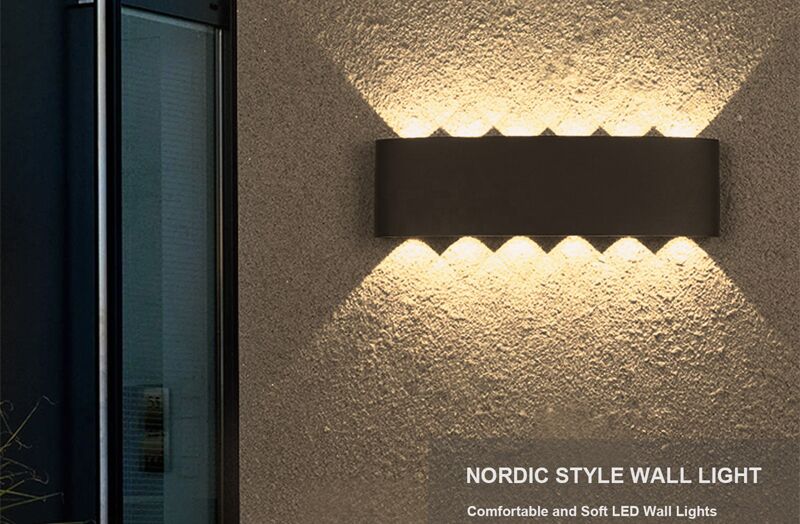 Wall Lights Indoor
Wall Lights Indoor multiple LED beads optional, up and down light, modern shape, spotlight lens, aluminum spray paint for outdoor indoor use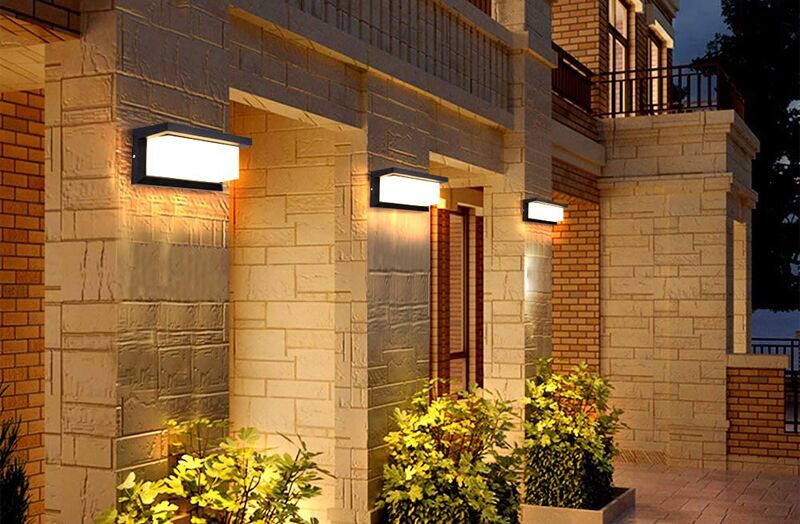 Outdoor Wall Light Fixtures
Outdoor Wall Light Fixtures by aluminum and acrylic combination, large luminous surface, IP65 waterproof, simple design, soft light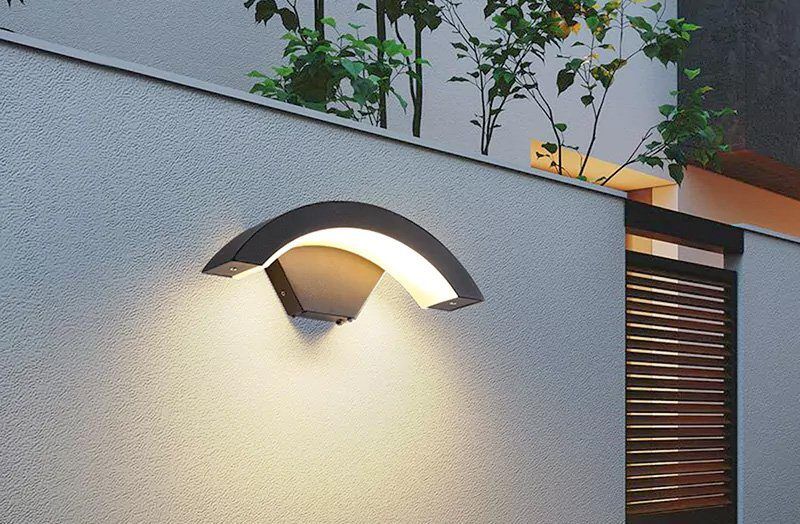 Led Outdoor Wall Lights
Led Outdoor Wall Lights are simple and suitable for outdoor, such as on garage facades, porch facades, patio walls, street or commercial, etc.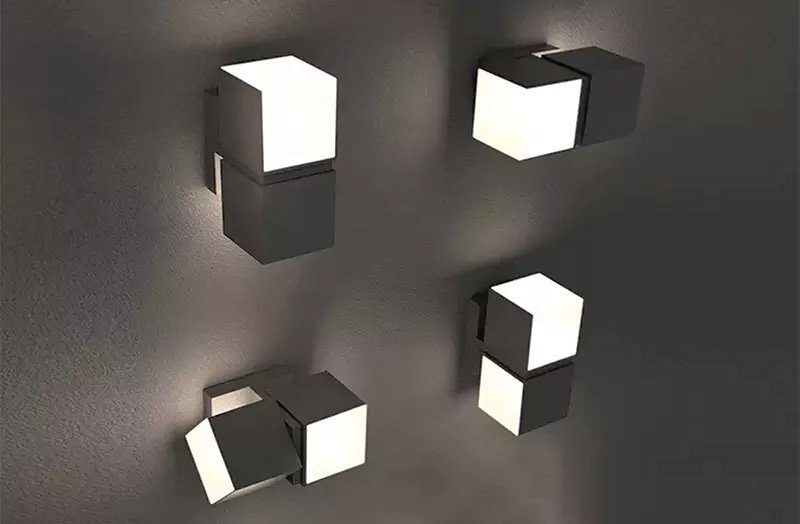 Wall Mounted Lamp
The lamp body can be rotated to combine different lighting effects, aluminum lamp body, anti-corrosion, and anti-rust, IP65 waterproof.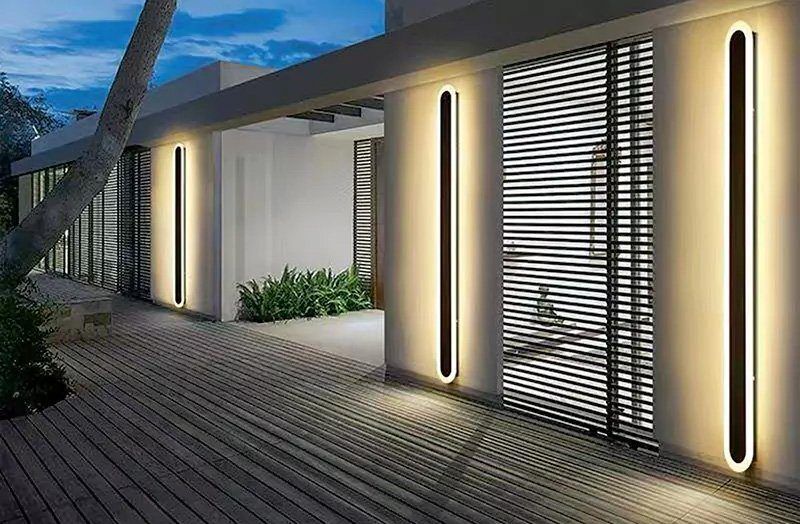 Decorative Wall Lights
Decorative Wall Lights is a long strip, metal, and acrylic waterproof IP65. is the first wall light for hotel facades, villas, private courtyard gates
MYDE Wall Light Advantages
High-quality material selection
MYDE wall sconce is mainly made of high-quality brass and die-cast aluminum alloy, high waterproof rating, seamless connection, rust, and weather resistance, available finishes include chrome plating, nickel plating, powder coating, brushed surface, etc. Perfect for any style from modern to rustic.
Quality LED Light Sources
MYDE wall sconces with light sources are made with brand-name light sources, including but not limited to Core, Osram, Philips, Samsung, Addison, Epistar, Sanan, etc. Matching drivers are Meanwell, Eaglerise, Lifud, etc. to ensure the lighting quality and service life of the lamps.
Fast delivery and reliable quality
MYDE has a 4,000 square meters plant, and more than 60 professional employees, according to the ISO9001 quality management system to ensure the quality of the products produced, has its own coating production line, whether it is a sample order or a large production order can ensure on-time delivery.
Easy to install & wide application
With all installation accessories and detailed illustrations, our wall sconces are easy to install. MYDE wall sconces can be a great decoration for your home, such as bedroom, living room, hallway, kitchen, dining room, porch, garage, patio, balcony, garden, etc.
Source Wall Lights
From A Qualified Factory
We supply a wide variety of LED wall sconces that present brighter, longer lasting lighting solutions that can be easily mounted to any wall.
---
OEM Support
Whether it's wall lamp design or technical development, our team can meet your needs.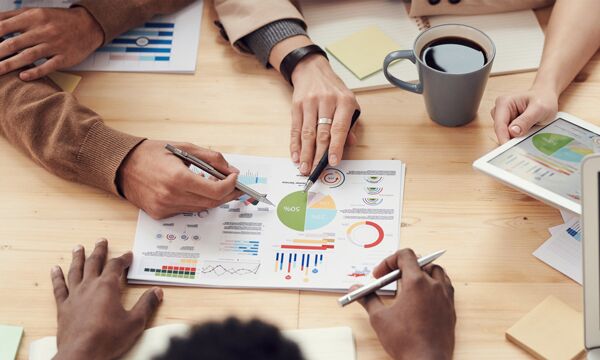 Test & Inspection
In-house testing with high-tech equipment guarantees performance and longevity.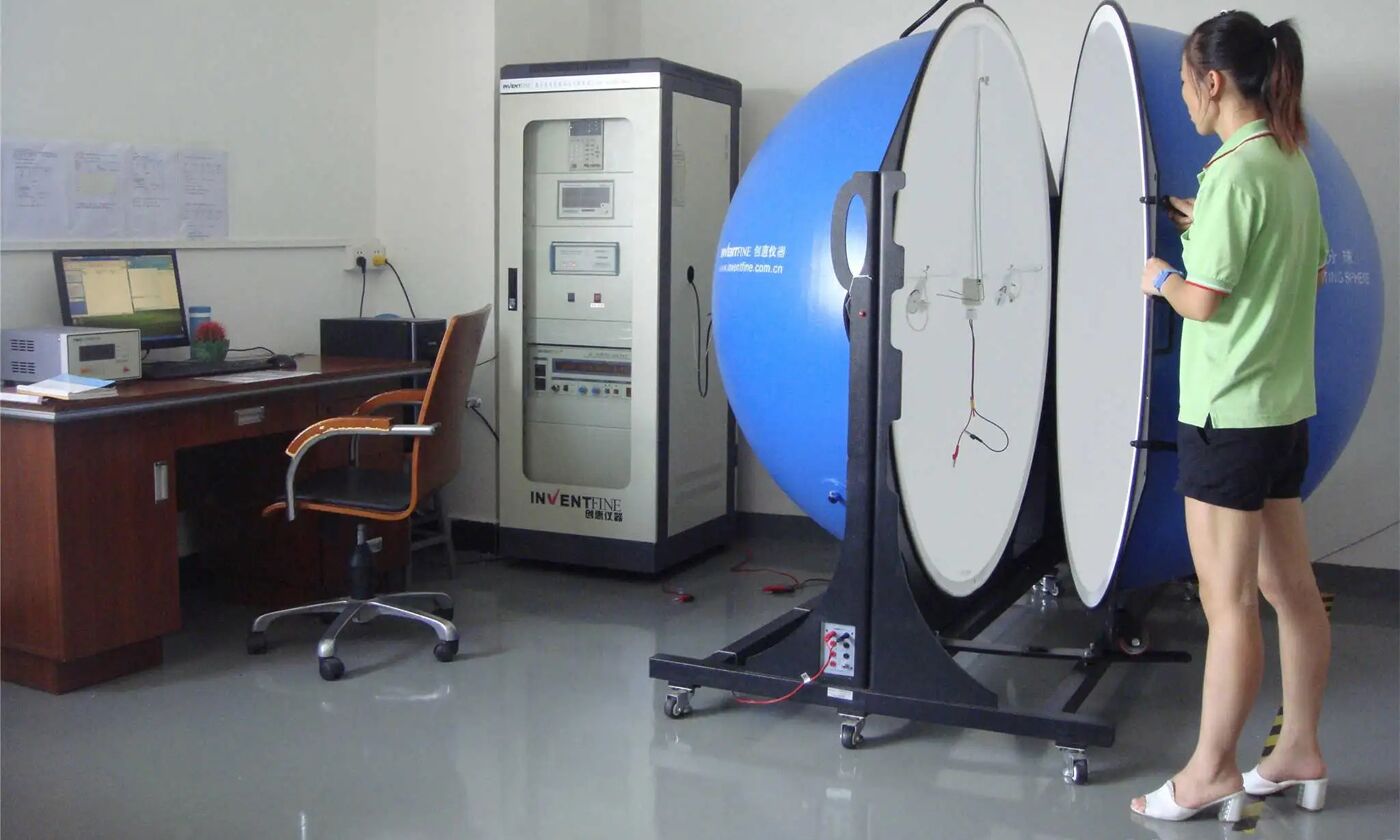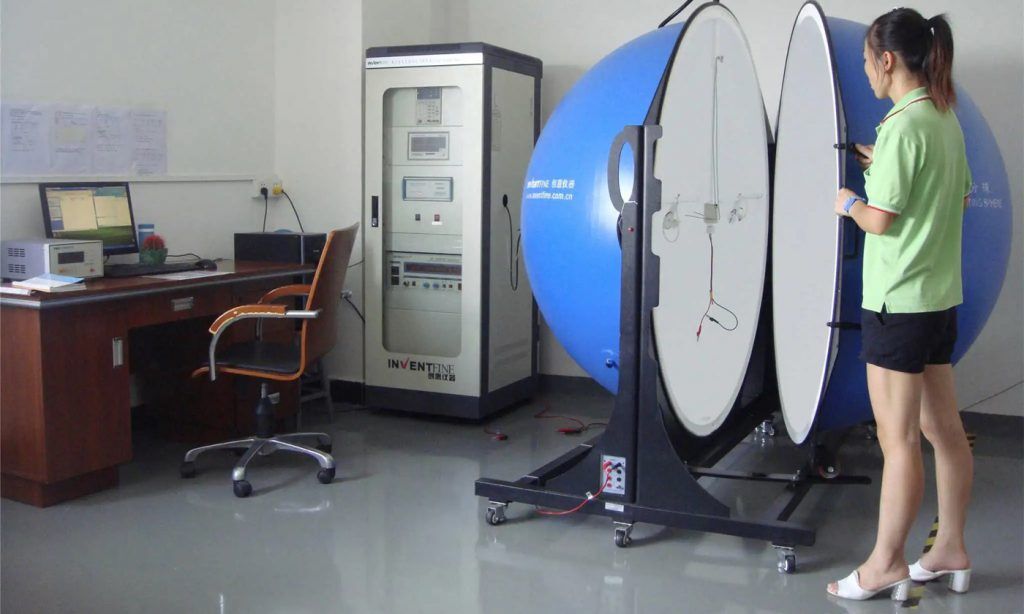 Certification
As a certified factory, we manufacture LED wall sconces in compliance with ISO standards.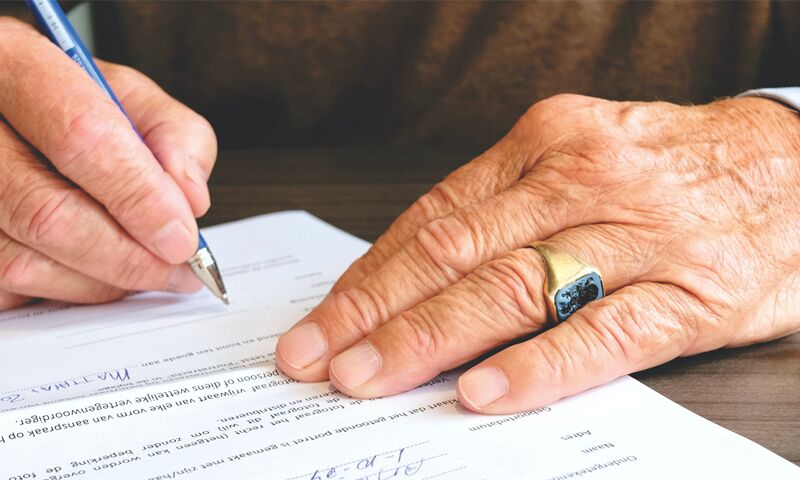 MYDE: Your reliable Wall Lights Manufacturer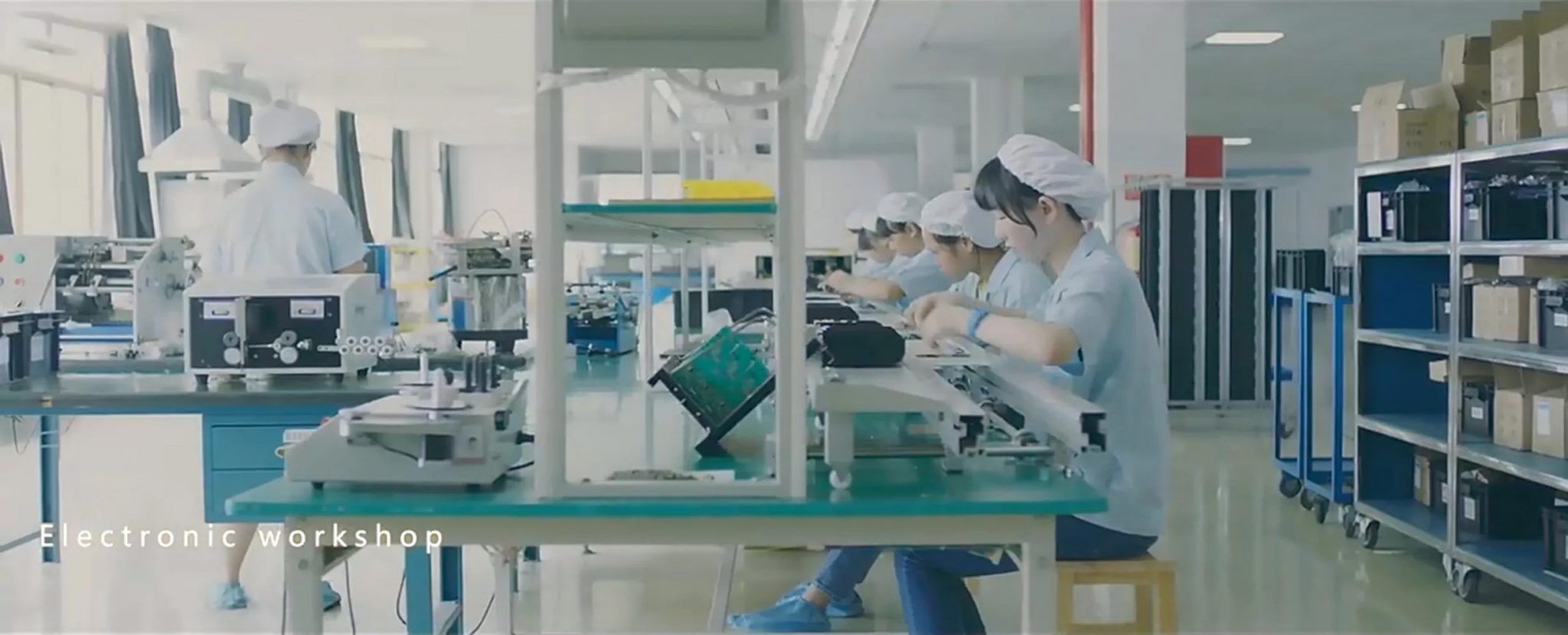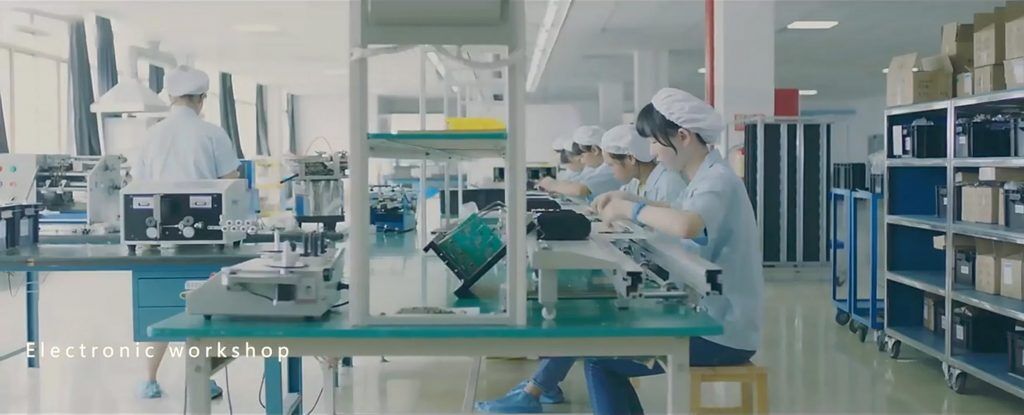 Wall lamp materials
MYDE has strictly selected and used different materials for wall light manufacturing according to market and customer requirements. The design of wall sconce tends to be of various shapes, and to complete the various shapes of the lamp requires a variety of different materials and different shapes of components, so a lamp is generally composed of multiple components. Our wall sconce materials mainly include but are not limited to: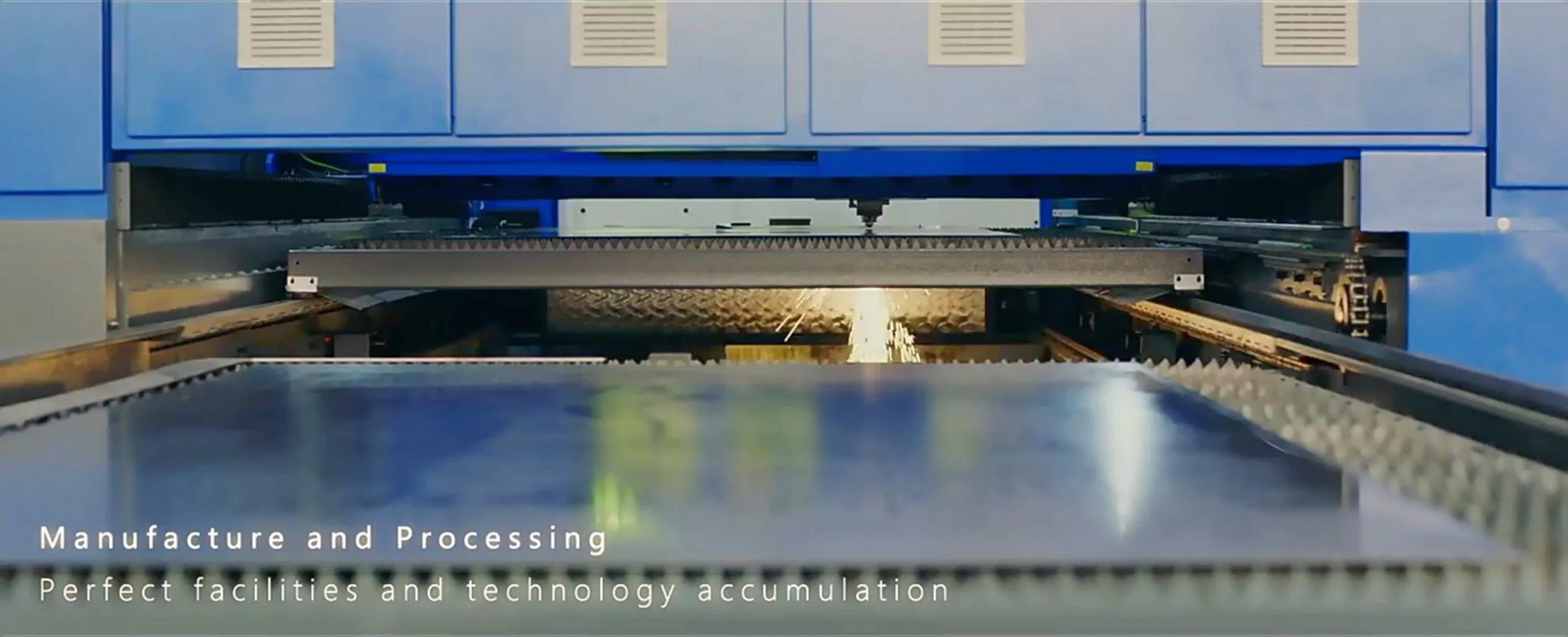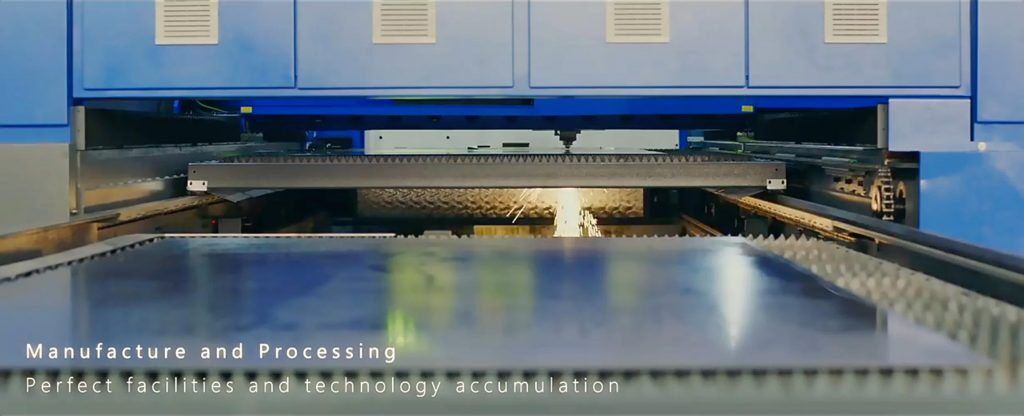 Wall lamp surface treatment
MYDE surface treatments are applied to luminaire components according to the specific requirements of the wall lamp application. The main purpose is to improve the surface properties of the material, making it more corrosion resistant, more wear-resistant, more heat resistant; more lustrous and beautiful; protecting the raw material and improving the reflective coefficient of the reflective surface, etc. Our surface treatment methods for wall lamps include but are not limited to:
ODM & OEM Wall Light for Various Applications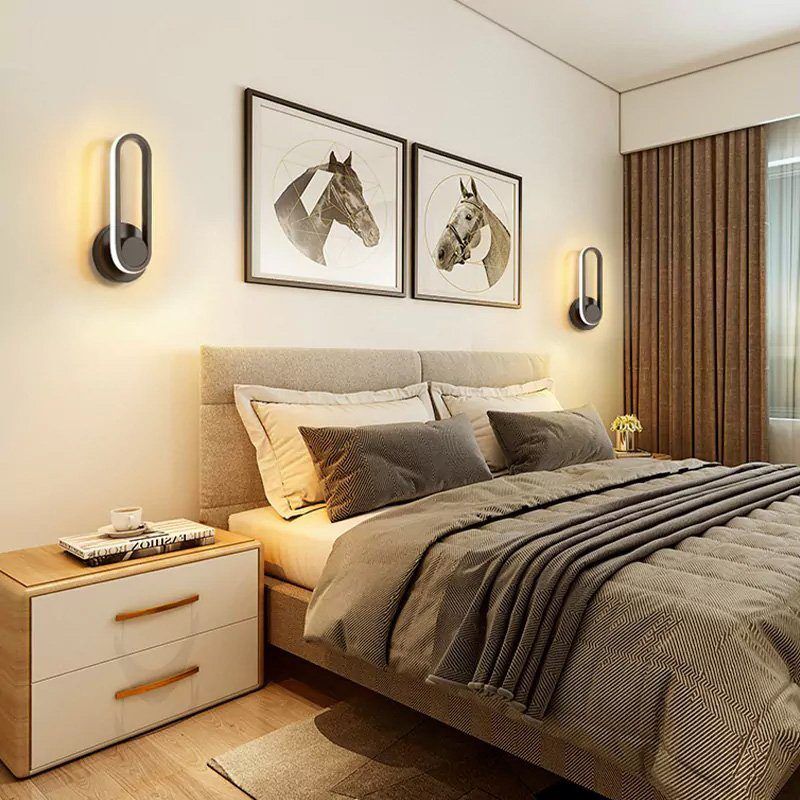 For Bedroom
Bedroom wall lights are used more for decoration. Bedroom is suitable for the installation of soft and warm lights, can play a relaxing role, the bedroom wall lamp light source is appropriate to choose a dimmable light source, so that you can read when the adjustment of the brighter, in the fast asleep when the adjustment of the soft hazy, so as not to affect sleep.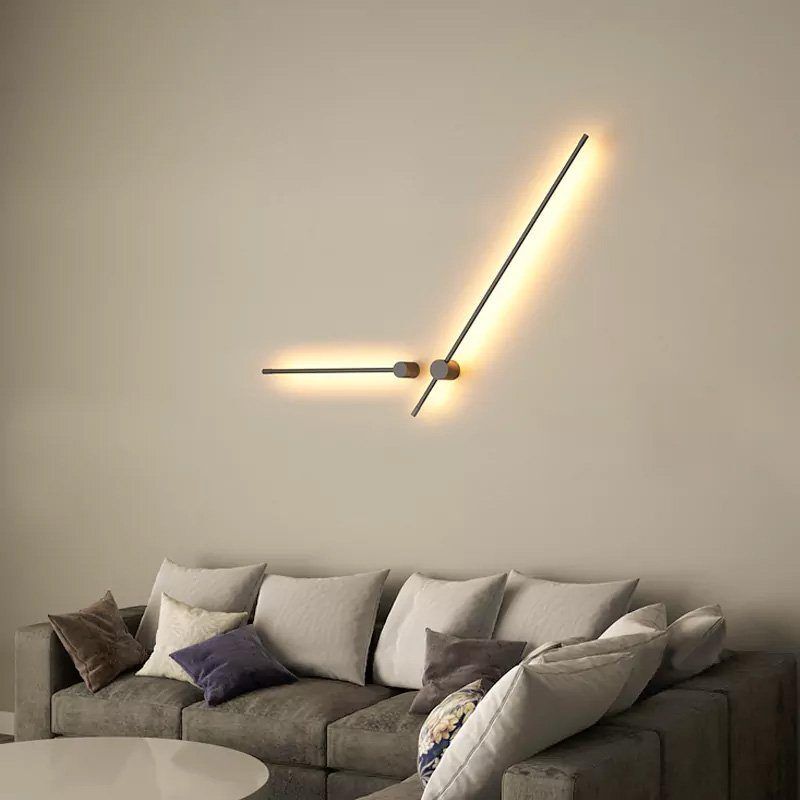 For Living Room
The living room is the largest leisure and activity space in the home, an important place for family gatherings and entertainment meetings. There are general lighting needs as well as the need to create a good meeting environment and home atmosphere. Replacing a single indoor chandelier with wall sconces can add a sense of hierarchy to your home. The use of gentle and colorful wall sconces can add a sense of variety, warmth, elegance and relaxation to your home. Wall sconce lighting creates a warm atmosphere to give people a sense of stability and belonging, the day's tiredness and anxiety in the soft light will be cured and appeased.
For Hallway
Corridor wall lights, if installed on the walls of the corridor, can give your home a distinctive glow. Wall lamps are light elegant and harmonious, can decorate the entire environment with elegance, and high profile, so that the home plays the role of the finishing touch, and can also add a different aesthetic experience.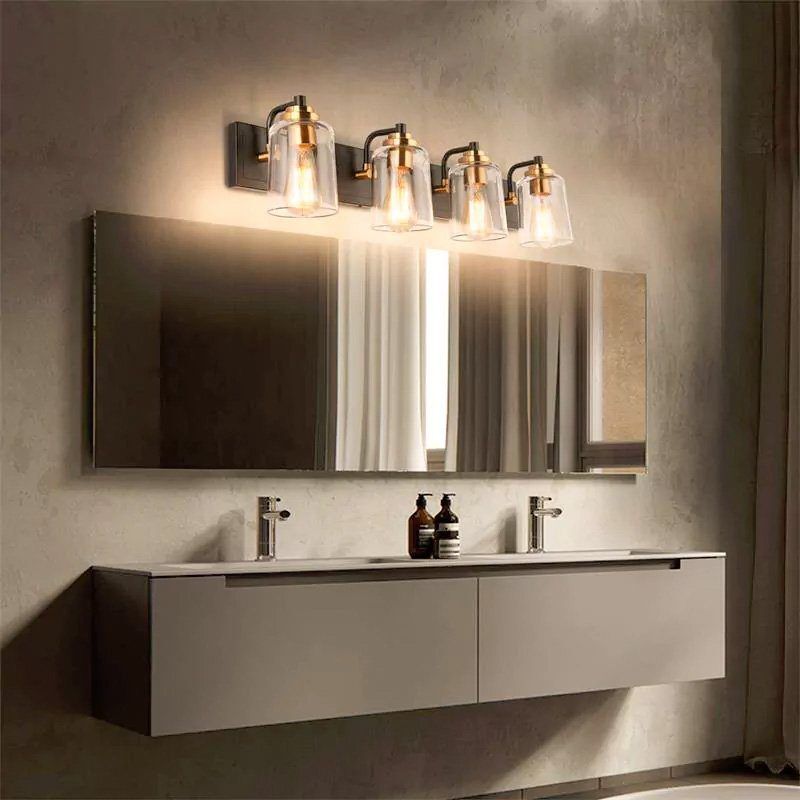 For Bathroom
Installing wall lights in the bathroom prevents water vapor from condensing on the fixture and corroding it. Use wall sconces for bathroom lighting, and light into the bath, emitting a warm atmosphere so that the body and mind are extra relaxed. However, it should be noted that this wall sconce should have moisture-proof performance.
For Garden
Compared with indoor wall lamps, outdoor wall lamps have better waterproof performance, mostly closed structures, so as to eliminate the erosion of outdoor rainwater on the lamps, which can extend the service life of the lamps. Outdoor wall lamps generally have the following advantages, novel design, soft lighting, easy installation, and decoration. For urban green lighting, to improve the living environment lighting, outdoor wall lamps are undoubtedly essential and ideal lamps.

MYDE – Wall light Manufacturer and supplier in China
We have over 8 years of experience in manufacturing Various kinds of wall lamps. If your company needs to import this kind of lamp, please choose our team as your backing.
LED Wall Light :
The Definitive Buying Guide
---
This is the ultimate guide to sourcing LED wall sconces in 2022. 
So, if you want to:
●  Learn the basics of wall light
●  The composition of the wall light 
●  Wall light installation and applications 
●  Where and how to source wall light 
then you'll love this new guide. 
Let's dive right in: 

Chapter 1:
Overview of wall lights
---
In this chapter, we'll cover the basics of wall light.
(Including what wall lights are, if they are still popular, and why they are still popular).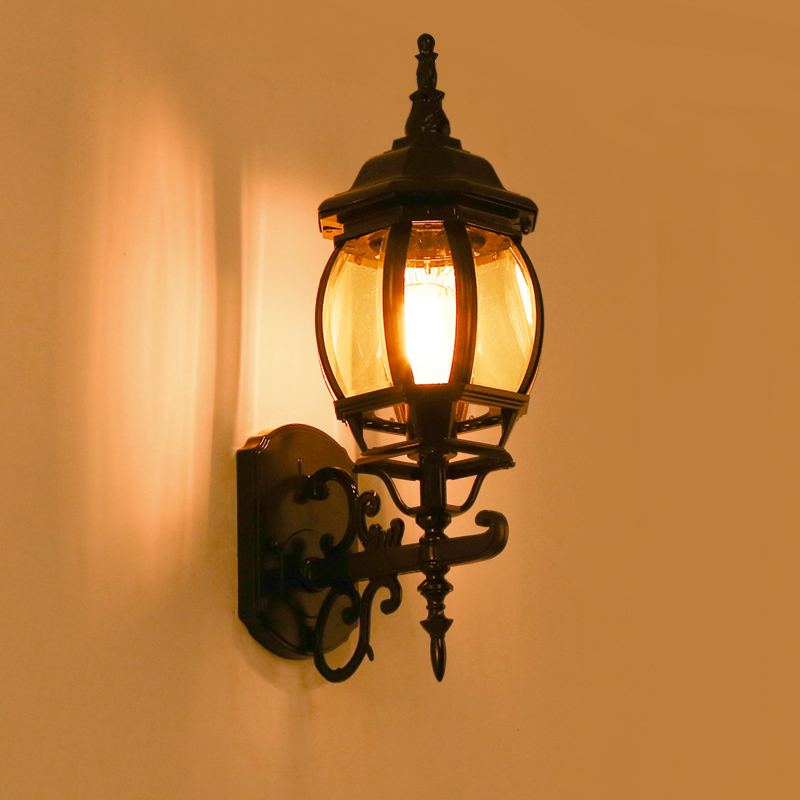 What is wall light LED?
---
Wall lights are lamps mounted on walls and columns, mostly used on walls or columns above beds, dressers, walkways, foyers, etc., often in conjunction with other lamps.

The terms "wall sconce" and "wall lamp" are often used interchangeably and essentially mean the same thing – a lamp mounted on a wall.
Are wall lights outdated?
---
Wall sconces are still popular and will remain so for a long time. Wall sconces have been around for a while, which doesn't mean they've gone out of style.

Wall sconces are a stylish and practical lighting option. Wall sconces provide focused lighting that is ideal for task lighting, and they are high-tech fixtures that are both beautiful and functional.
Why wall lights are still popular?
---
Here are three reasons why wall sconces are likely to be popular for a long time.
1. Style and design

Wall sconces come in a wide variety of designs. No matter what you have in mind, there is a wall sconce that will make it happen. They are a great source of ambient lighting, ideal for providing soft accent lighting for relaxing or entertaining in the evening and creating depth and atmosphere.
2. Can illuminate many different areas

Wall sconces have applications in any room, indoors or out, but they are mostly installed on balconies, stairs, hallways, and passageways, as well as in bedrooms, suitable for long-lasting light, and can even be used for outdoor lighting. You can also use them in combination with a PIR detector to automatically turn on when you are near the sensor.
3. Freedom of placement
Because of the way they are designed, wall sconces will never get in your way like a table or floor lamps. They are always mounted on the wall and don't obstruct your height when you are close to it.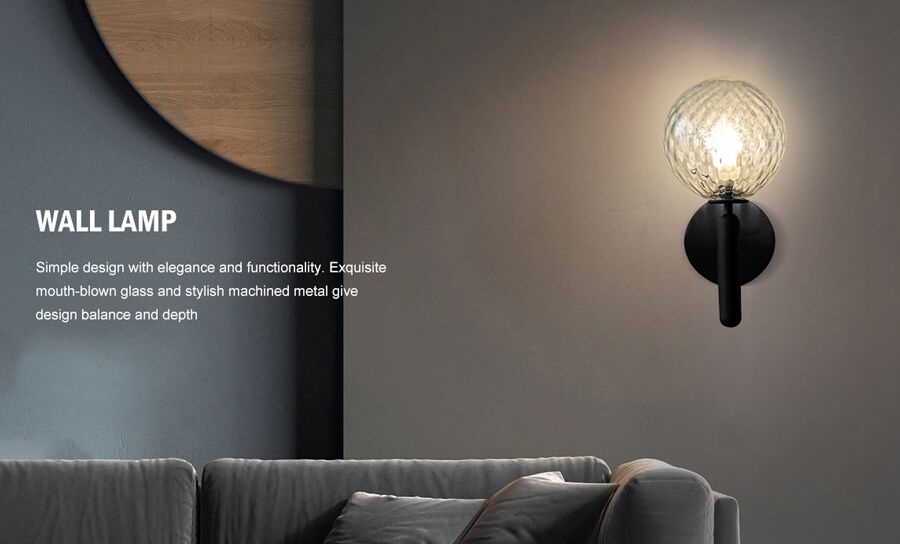 Chapter 2:
The composition of the wall lamp
---
The first step in gaining an in-depth understanding of wall lights is to perform a detailed analysis of the components that make up a wall lights.
In this chapter, I will show you the components of the most popular wall sconces on the market today.
In fact.
Only with a detailed understanding of the components of a wall lamp can you be confident when purchasing and using one.
Let's get started!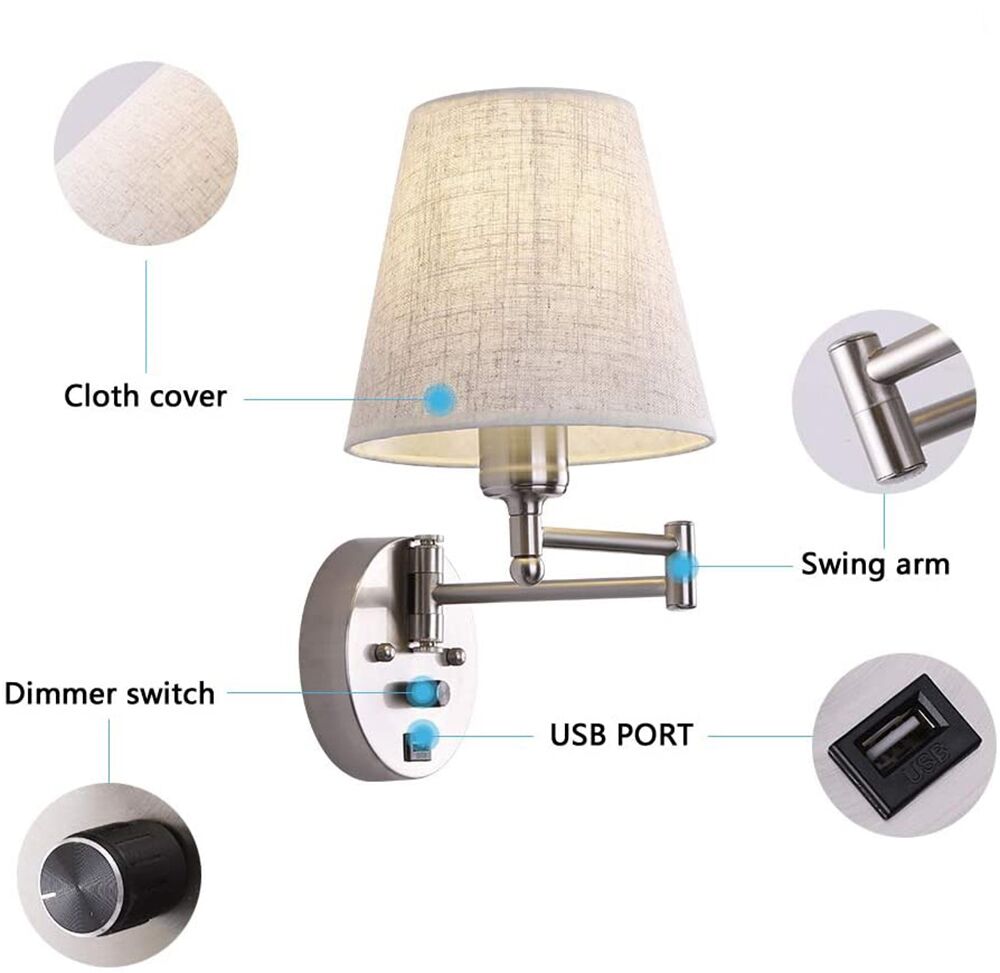 Classification of wall lamps
---
Wall lamps on the market can be divided into two categories, a class of wall lights with arms and a class of wall lights without arms. Around these two types of wall lights, their composition structure is different.
Below, we will elaborate on these two types of wall light structure components respectively.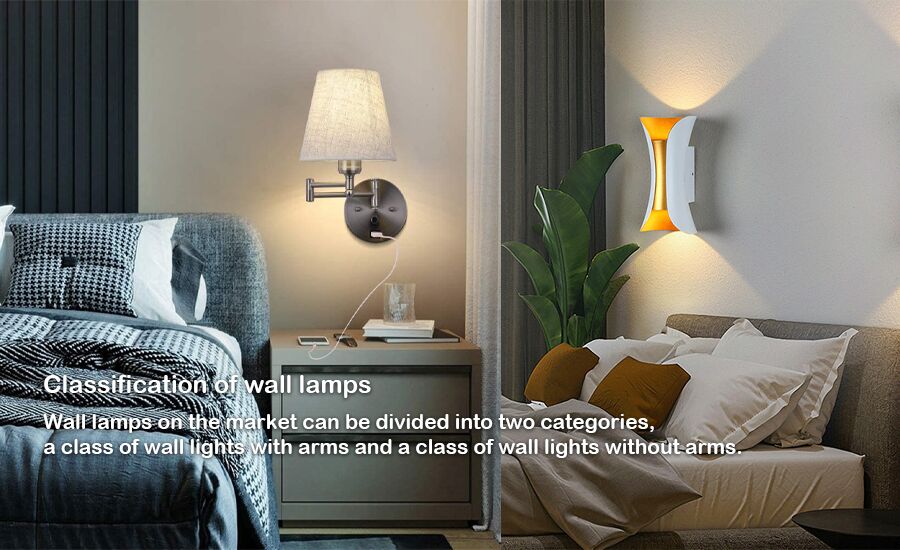 Composition of the wall lamp with arm
---
Wall lamp with arms usually include the following components: backplate, arm, lampholder, fixture frame, shade, wire, light source and some necessary accessories. These accessories usually include cross bar, mounting screw, wire conector, rubber pad, lock nut, etc.
1. Wall sconce backplate

Backplates for wall light fixtures come in a variety of shapes and can often be designed to suit your needs. You have your choice of materials (cast & stamped brass and steel) as well as your choice of finishes (polished & lacquered brass, unfinished brass, Finished in a rich noble bronze color, nickel plated, antiqued, etc.).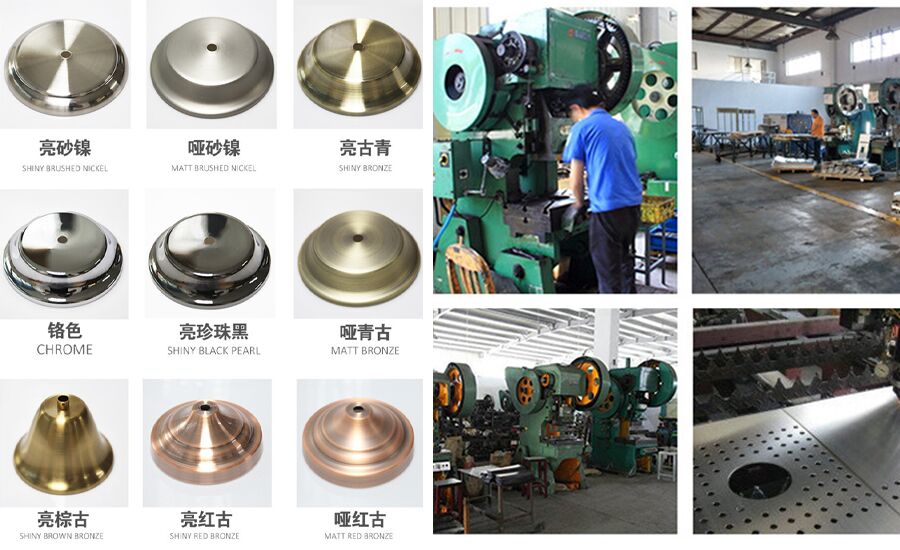 2. Wall lamp arm

Lamp arms are fixture parts used in wall sconces to create additional illumination and create distance in a wall sconce installation.
A lamp arm is a wall sconce component similar to elbows, tees and couplers. Arms are available in a variety of styles including ball, decorative, disc, square and straight.
The arm of the wall lamp includes two categories: bent arm and cast arm, where the bent arm is made of hollow tube, and the cast arm is a part of the hollow lamp, which is poured and solidified by molten brass or aluminum.
Wall lamp arm finishes include: unfinished brass, unfinished steel, polished nickel finish, black finish, antique brass finish, brushed/satin nickel finish, black powder coat, polished copper plating, copper finish, satin nickel, etc.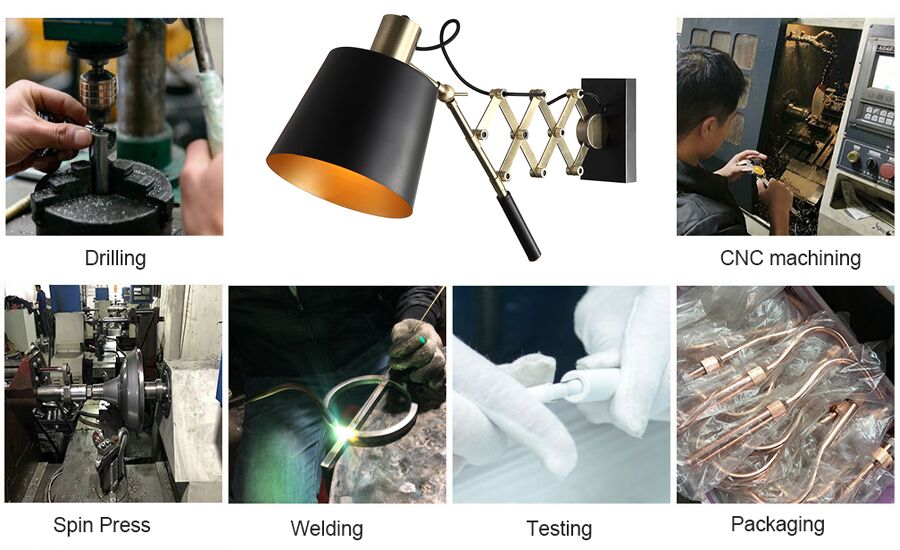 3. Wall lamp lampholder
There are many kinds of lamp holder, from the installation method to points, there are bayonet and screw and so on, from the material to points, there are bakelite, plastic, metal and so on.
The common specifications of lamp holder are G4, G5, E5, E10, E12, E14, E17, E26, E27, E39, E40, B22 GU10, MR16, etc.
Lamp holder is connected to the end of the lamp cord, for the installation of light bulbs with the interface, and the lamp socket is also the end of the lamp, is the light source and the external power connection part, the light source through the lamp socket connected to electricity, produce light phenomenon.
The finish of the lampholder of a wall sconce should usually match the hardware on the fixture. Finishes for lampholders include antique brass, dark brass or bronze, chrome metal finishes, polished brass, antique brass, vintage pearl black, and polished nickel finishes, among others
4. wall lamp fixture frame and shade

Wall lamp frames and shades are mainly divided into two categories for indoor use and outdoor use according to the use of scenes.
Indoor lampshades with the following main include the following.
#1、Fabric lampshade
Abbreviated as cloth lampshade or cloth cover, is made of cloth-like material, covered in a light bulb on a translucent or semi-translucent cover. Mainly used in indoor lamps and lanterns, such as: table lamps, floor lamps, chandeliers, wall lamps, ceiling lamps, etc.
#2、Glass lampshade
Glass lampshade has the advantages of good light transmittance, no gas play at high temperature, no yellowing, weather resistance, high light transmittance, etc. It can be used inside and outside coating, frosting, vacuum coating, frosted aluminum plating, electrostatic spraying, color spraying and other coloring processes.
#3、pc lampshade
The product is light (density less than glass), not fragile (less breakage), the choice of imported PC raw materials 5-10 years basically do not change color, a variety of colors, anti-aging, strong weather resistance (strong wind, ice and snow impact).
#4、Acrylic lampshade
Excellent optical properties and good transparency, other plastics unmatched transparency for the various optical uses.Good weathering properties. Excellent weathering performance. Even after long-term exposure to the outdoor environment, their optical and mechanical properties have almost no decay.
#5、Baked lacquer metal lampshade
Baked metal lampshade in home decoration is not only practical, but also can be mixed and matched with a variety of living room and kitchen styles.
#6、Linen lampshade
Use natural linen material as lampshade, natural material, simple and elegant. Linen fabric with a natural beige color, giving a warm and elegant feeling. Can also be made of pure cotton fresh blue, the same can match the simple European style home environment.
Outdoor use of the wall lamp frame and shade is mainly made of heavy-duty strong metal structure and glass together, using advanced antioxidant coating technology, the surface of the wall lamp is not easy to fall off, can effectively protect the outdoor lamps and lanterns to prevent oxidation and rust. It can resist all kinds of wet places, such as rain, snow and frost. Suitable for porch, patio, garden, corridor, balcony, terrace, garage door, villa, vacant land, entrance.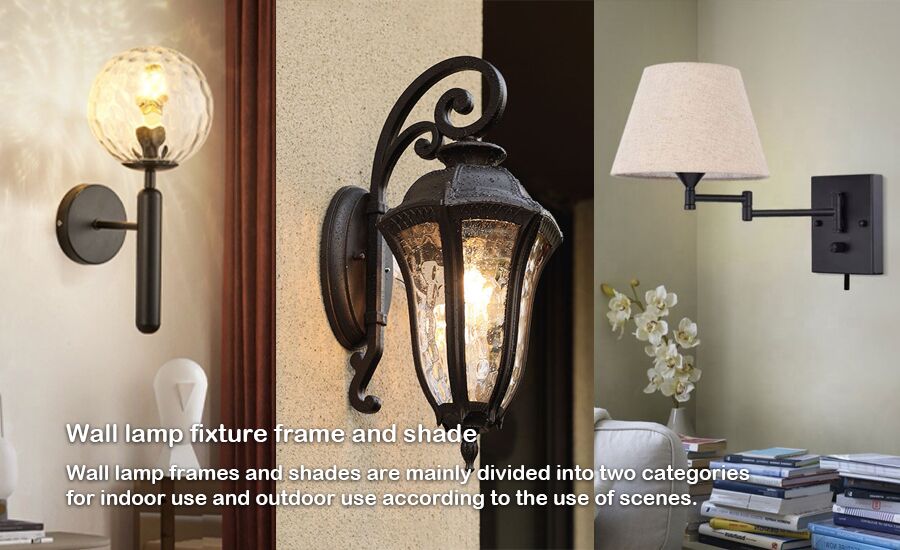 5. Wall lamp light source
The finish of the lampholder of a wall sconce should usually match
Wall lamp light source products include traditional light source and LED light source two major lights.
Traditional light sources include light bulbs, tungsten halogen bulbs (including single-ended, double-ended, reverse-ended, etc.), fluorescent lamps (including straight tube type, ring type, compact, shaped, etc.), high intensity gas discharge lamps (including high-pressure sodium lamps, metal halide lamps, etc.).
LED light source is the most popular wall lamp light source, the use of LED lamps as a wall lamp light source has the following characteristics and advantages.
Features of LED light source:
1, voltage: LED use low-voltage power supply, single voltage between 1.9-12V, safer than the use of high-voltage power supply of traditional light sources.
2, efficiency: high luminous efficacy, the highest luminous efficacy of the current laboratory has reached 180 lm / w (cree), is the highest luminous efficacy of the current lighting products.
3, shock resistance: LED is a solid-state light source, due to its special characteristics, with other light source products can not be compared to the shock resistance.
4, stability: 100,000 hours, light decay for the initial 70%
5, response time: LED lights have a response time of nanoseconds, which is the fastest response time of all light sources.
6, environmental protection: no metal mercury and other harmful substances to the body.
7, color: LED band fast quite narrow, the light-emitting color is pure, no stray light, covering the entire visible light over all wavelengths, and can be combined by R \ G \ B into any want visible light.
The advantages of LED:
1, long working life: LED as a semiconductor solid light-emitting devices, compared with other light-emitting devices have a longer working life. Its brightness half-life is usually up to 100,000 hours.
2, low power consumption: LED is a low-voltage devices, so in the same brightness, power consumption is minimal, can reduce energy consumption. On the contrary, with the future development of technology and materials will have higher luminous efficiency.
3, small size: lightweight, resistance to impact, which are the inherent characteristics of semi-conducting solid devices. Color LED can make all kinds of clear and delicate display devices.
4, easy to dim, color, steerability: can control the brightness through changes in current, but also through the configuration of different wavelengths LED to achieve color changes and adjustments. LED light source application in principle is not limited by space, plasticity is very strong, and can be extended at will, to achieve the building block assembly. At present, the large screen color display is not LED.
5, with LED light source, does not exist, such as watermarks, lead and other environmental pollutants, will not pollute the environment. Therefore, people will LED light sources to become a "green" light source is well deserved.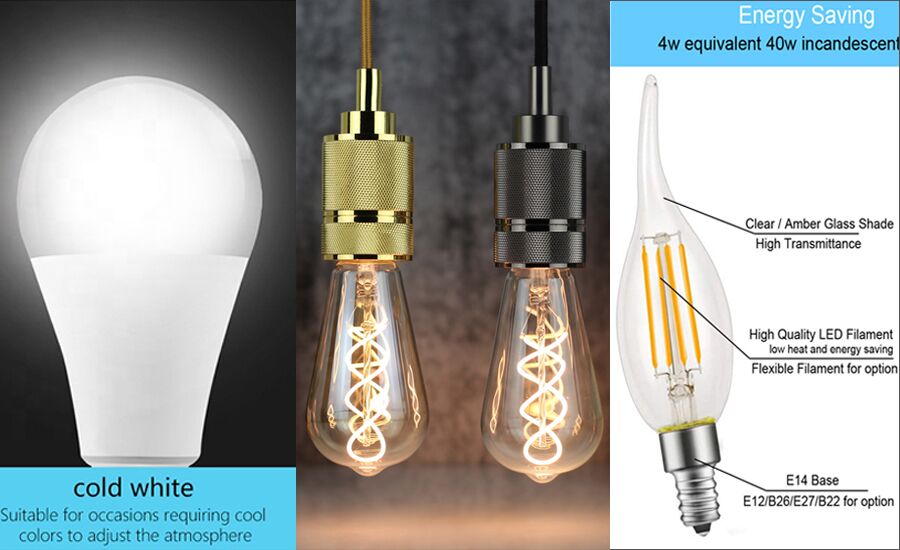 Composition of the wall lamp without arm
---
Wall sconces without arms usually include the following components: the lamp body, driver, LED light source and some necessary accessories. These accessories usually include mounting screws, wires, wire connectors, rubber pads, lock nuts, etc.
1. Wall light lamp body

LED wall light housing can make plastic, steel or aluminum, but the majority of wall lights with aluminum as the housing, mainly die-casting aluminum, extruded aluminum, Aluminum CNC Turning, forged aluminum, etc. As the LED in the work, will generate heat, resulting in its junction temperature rise, will seriously affect its luminous efficiency and life, and even dead lights. The main advantages of using aluminum to make the housing of wall lamps are as follows.
1, LED lamps and lanterns need good heat dissipation materials, and aluminum is relatively good heat dissipation, can be very good heat generated to the surrounding environment.
2, aluminum is easy to shape, aluminum molding process are extrusion, casting, Aluminum CNC Turning and forging four, each using a different technology, product designers can use them for different types of parts and applications.
3, aluminum has a dense layer of aluminum oxide on its surface, which has excellent resistance to oxidation and corrosion.
4, there is one last point, aluminum is cheaper than steel.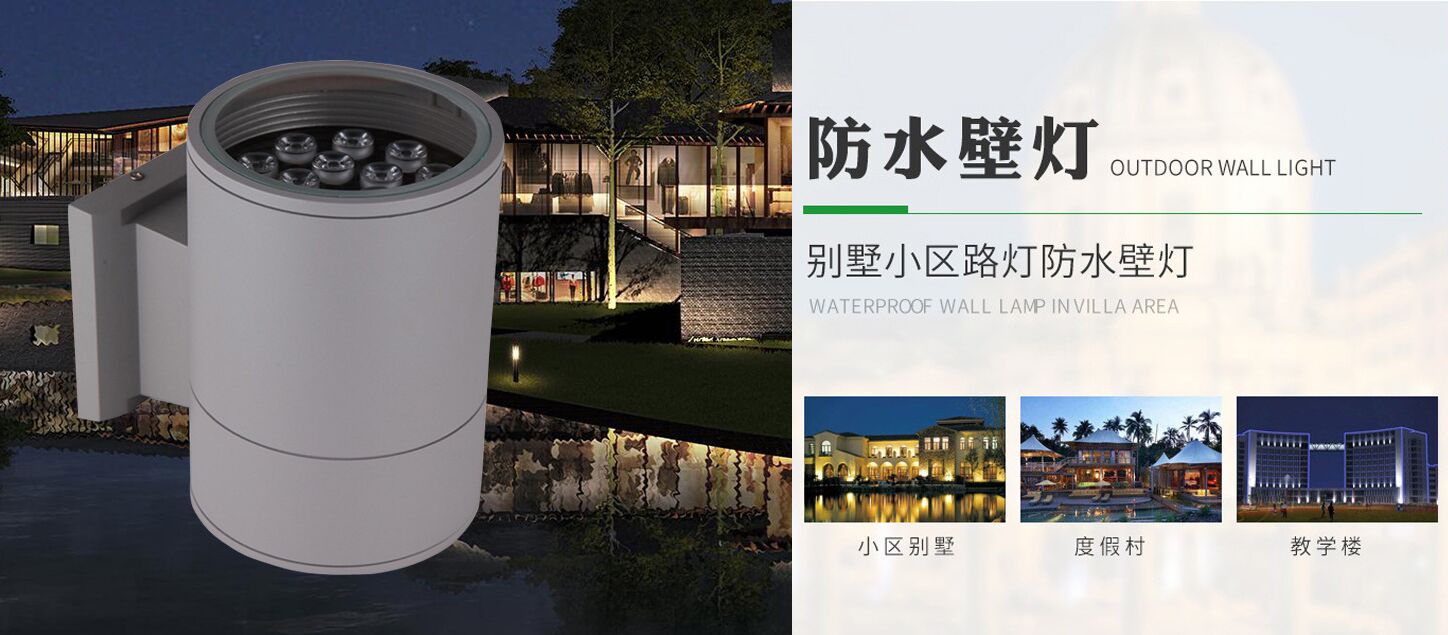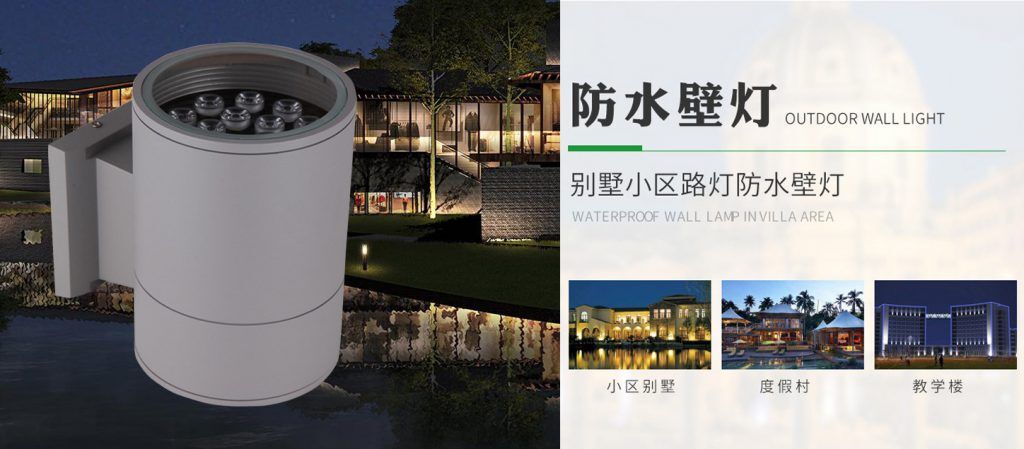 2. wall light power driver

LED drive power supply to convert the power supply to a specific voltage current to drive the LED light voltage converter, in general: LED drive power supply inputs include high-voltage frequency AC (utility voltage), low-voltage DC, high-voltage DC, low-voltage high-frequency AC (such as the output of electronic transformers), etc.
The output of the LED drive power supply is mostly a constant current source that can change the voltage with the change of the LED forward voltage drop value. LED power supply core components include switching controllers, inductors, switching components (MOSfet), feedback resistors, input filters, output filters and so on.
According to the requirements of different occasions, there are also input overvoltage protection circuit, input undervoltage protection circuit, LED open circuit protection, overcurrent protection circuit, etc.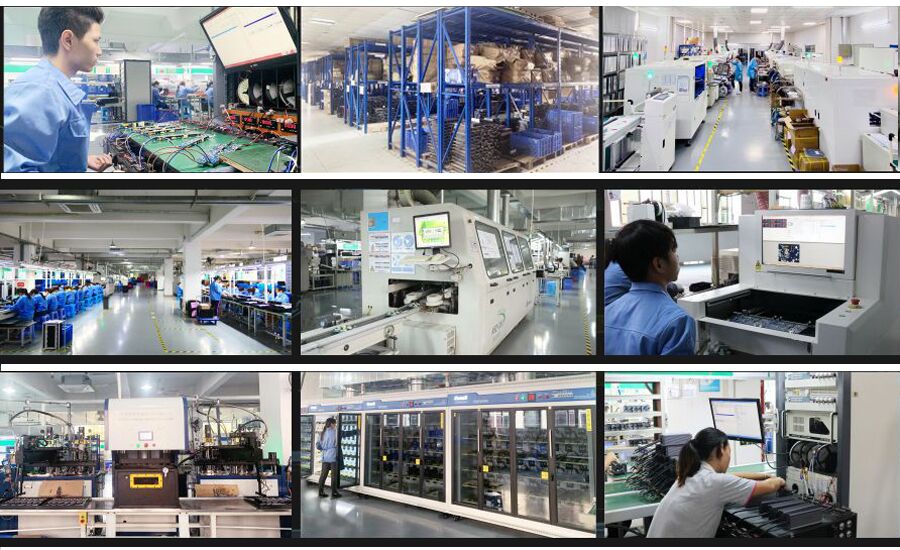 3. LED light source for wall light
The light source of modern LED wall lights mainly consists of COB light source, LED strip light source, LED chip light source, and unique LED light sources such as GU10, E27 bulbs, etc.
Among them, the COB light source in the modern LED wall lamp on the most widely used, which is COB light source has the following advantages:
1. Can overcome the large size of the SMD class LED, the high cost of the shortcomings
2. With anti-aging materials plus 0.2W, 0.5W, 1W small size chip and precision packaging process, can make the LED flat light source module light decay less than 1.2%.
3. Reasonable packaging form can let the chip fully heat dissipation, to ensure the quality and life of the chip.
4. Good uniformity of luminous surface: stable performance, no dead light, no light spot, no ghosting, no glare, no eye injury.
5. Cost savings, COB lamps and lanterns in the production cost is lower than the single crystal LED lamps and lanterns, design without aluminum substrate design, layout, hitting Board process, welding saves the design cost and time, and saves the cost and time of welding board.
6. COB light source products for the module, the application manufacturers can be directly installed and used, without additional consideration of process design.
7. High power, high luminous flux, low thermal resistance and good heat dissipation. Can be made thin, diversified shape design, can be applied to different special requirements Lamp use.
8. High insulation: high voltage resistance of more than 4000v, good safety, matching high voltage and low current power supply, can be certified by European and American safety regulations.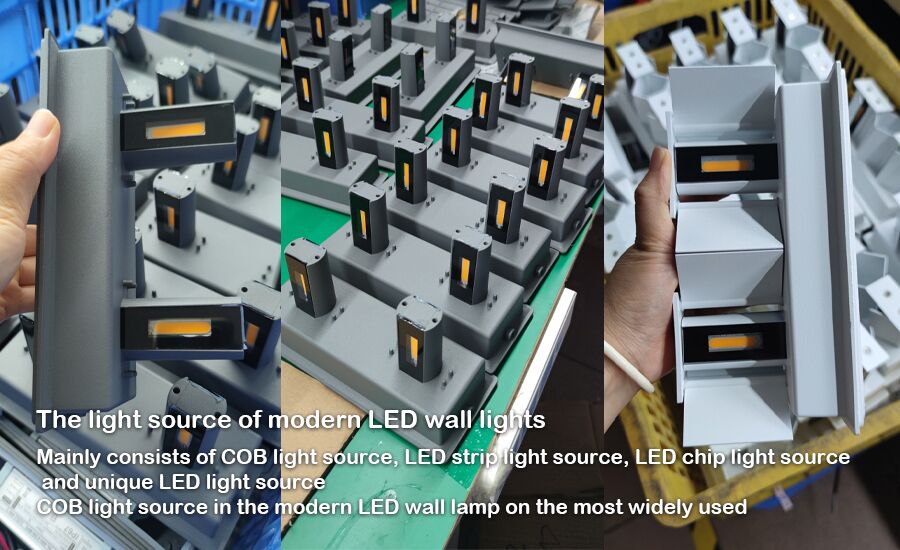 Chapter 3:
Wall light installation and applications
---
Now it's time to show you how to install and apply wall sconces.
Wall sconces are secondary lighting decorative fixtures that are mounted on the wall. In addition to providing beautiful ambient and accent lighting, they can also provide very practical task lighting. Wall sconces are mostly installed in balconies, staircases, hallways and passageways, as well as bedrooms, suitable for long-lasting light.
In this chapter we look at the most common wall sconce applications and how to place them.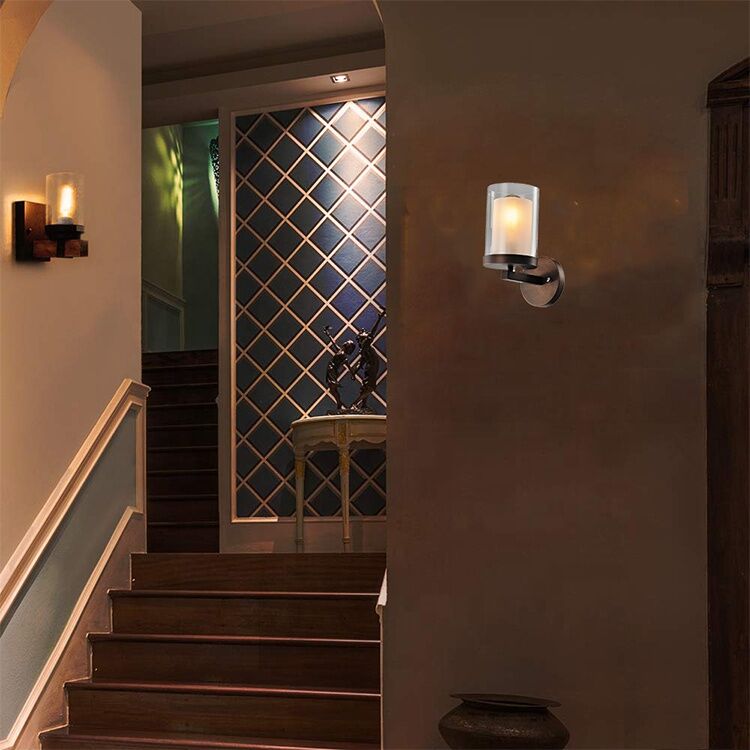 Where should LED Wall Lamps be placed?
---
Wall sconces, there are generally indoor wall sconces and outdoor wall sconces.
The primary difference between outdoor wall sconces and indoor wall sconces is waterproof, outdoor wall sconces need to have waterproof capabilities, while indoor wall sconces do not.
Secondly, outdoor sconces are mostly large sconces while indoor sconces are decorative small wall sconces.
Thirdly, outdoor wall sconces are mostly custom designed and produced in different styles and sizes, while indoor wall sconces are mostly standard.
It can be seen that the best wall sconce installation according to the use of wall sconces and the use of the place to confirm that different locations of the wall sconce to bring the effect is different.
1. Indoor wall lamps
Indoor wall lights are generally installed in the home bedroom, bathroom, corridor, living room, dining room, study, and other indoor environments to play a role in local lighting and decoration.
Among the bedroom wall sconces light to soft, warm tones, not only can create a traditional soft and warm feeling but also can create a modern three-dimensional sense.
There will also be one or two wall lamps installed in general family corridors for auxiliary lighting, as well as some decorative items around the wall lamps, like wall paintings.
Corridor wall lamps are generally equipped with milky white glass shades, bulb power of at least 9-40 watts, which reflect the light through the wall, making the lighting soft, elegant, harmonious, with multiple effects of projection and halo light and can be decorated with elegant corridor environment.
Wall lamps can also be placed in the bathroom space, it is appropriate to use bright and soft light to evenly illuminate the bathroom.
you can use the luminous canopy diffusion or overhead lights plus wall lamps, install downward shining wall lamps above the washbasin, and install mirror lights around the mirror, so that it reveals an elegant and warm atmosphere.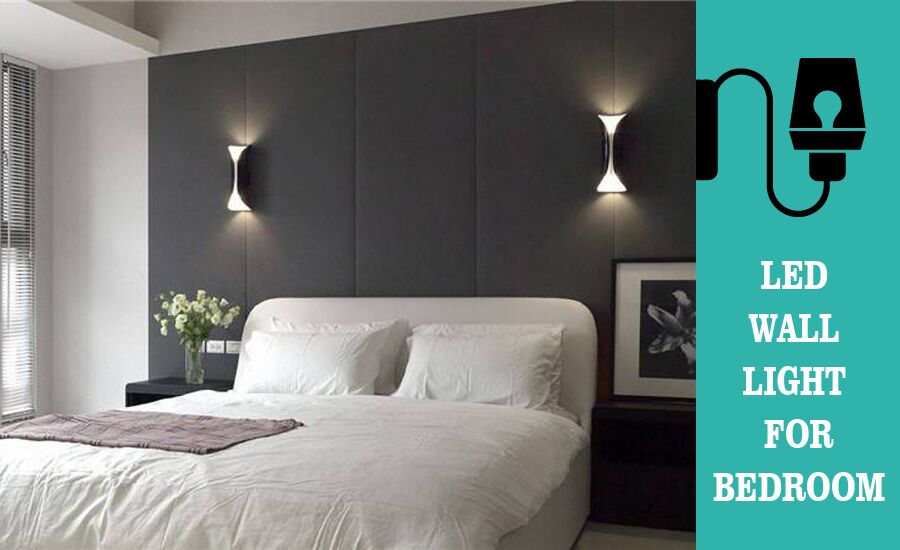 2. Outdoor wall lamps
Compared with indoor wall lamps, outdoor wall lamps have better waterproof performance, mostly closed structures, which can eliminate the erosion of outdoor rainwater on the lamps, which can extend the service life of the lamps.

Outdoor wall lamps besides to the night lighting role, and the decorative role in the daytime are also critical.
due to their long-term exposure to the outdoors.
without damaging the premise of the building and landscape, the style should look good, the appearance can catch the eye,
and the decorative nature of the environment will increase.
Outdoor wall lamp shade is generally made of glass, its bracket is mostly made of metal, purchase to see whether the light transmission is appropriate, and the surface pattern and color, to coordinate with the overall style of the surrounding environment, metal corrosion resistance to withstand the effects of outdoor climate change.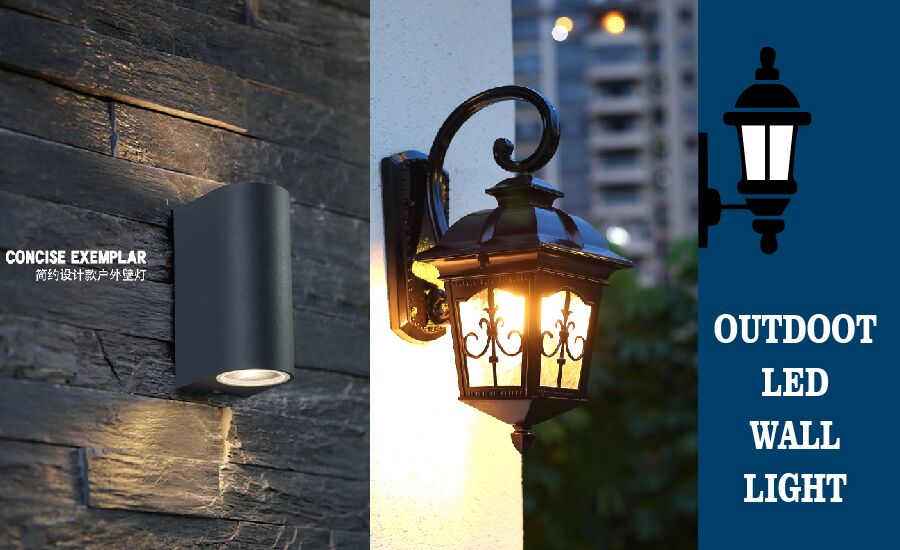 Chapter 4:
Where and how to source wall light
---
In this chapter, I will teach you where to find China wall light wholesale suppliers and what to expect when importing direct from Chinese factories.
Knowing where to find the right wall light suppliers is critical to finding the right lighting products for your business. Fortunately or unfortunately, there are too many LED wall light manufacturers and suppliers in China. There are so many of them that you can't look through them all. Fortunately, you can find these wall light suppliers easily and quickly in a number of ways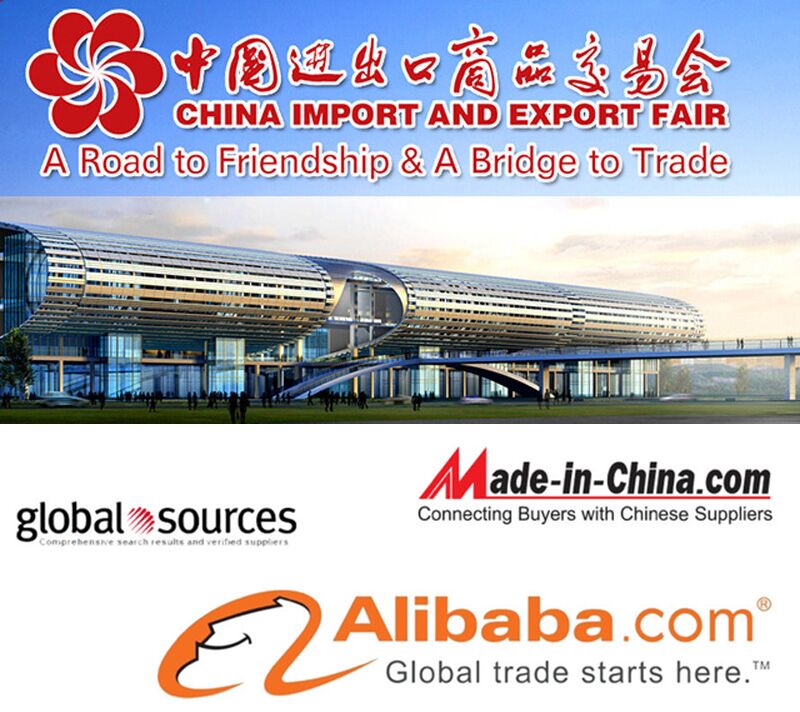 Conton Fair
---
Canton Fair is the China Import and Export Fair, founded in the spring of 1957, held in Guangzhou every spring and autumn, is China's longest history, the highest level, the largest scale, the most comprehensive range of goods, the most visitors to the meeting, the best comprehensive international trade event.
There are many wall lamp manufacturers participating in the Canton Fair, with more goods and more styles,, by participating in the Canton fair can get the following benefits.
1. Get inspiration from new product ideas, so as to establish their own brand business
2. Be the first to sell the new products newly developed by suppliers and not yet sold online
3. Meet your suppliers in person (a handshake is better than an email, trust me!)
4. Find new suppliers and build long-term business relationships
5. Test samples on site and visit factories. No waiting – save time and money on sample shipping
6. You can learn about the market and trends.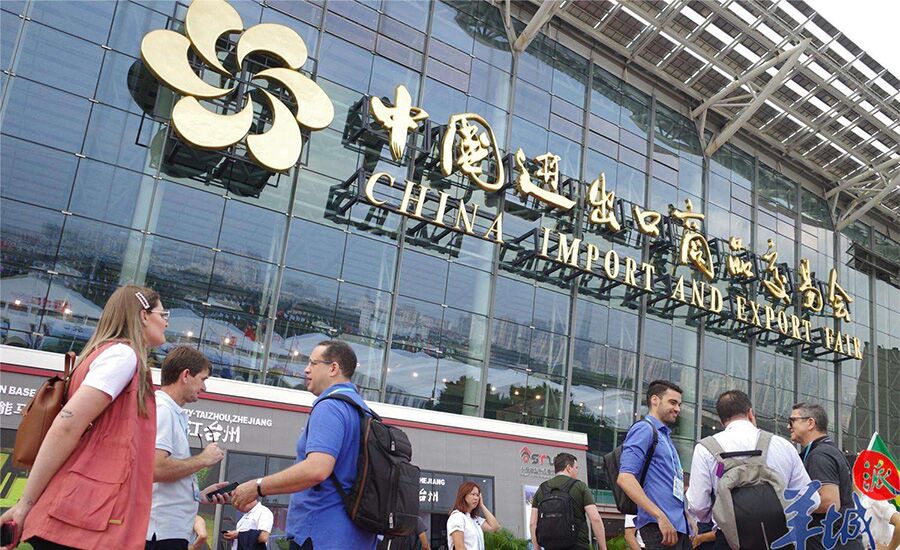 China Online Wholesale Marketplace – Alibaba and Global Sources and Made in China
---
Alibaba, Made in China, and Global Sources are currently the preferred online B2B foreign trade trading platforms for Chinese factory sellers to enter. Through these B2B platforms, sellers can provide excellent service, exclusive products, low prices and good delivery services to their customers, so that they can maintain good relationships and gain loyalty.
Using Alibaba as an example, I will show you step by step how to choose a reliable and dependable supplier.

Step 1: According to the wall sconce you want to purchase, enter the keywords of the wall sconce and set the filters. Find and select the wall sconce you want.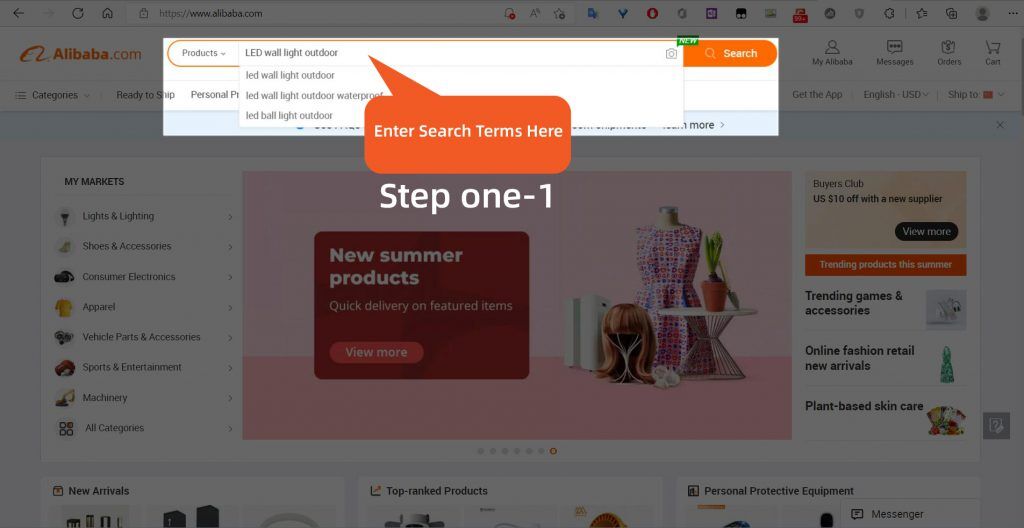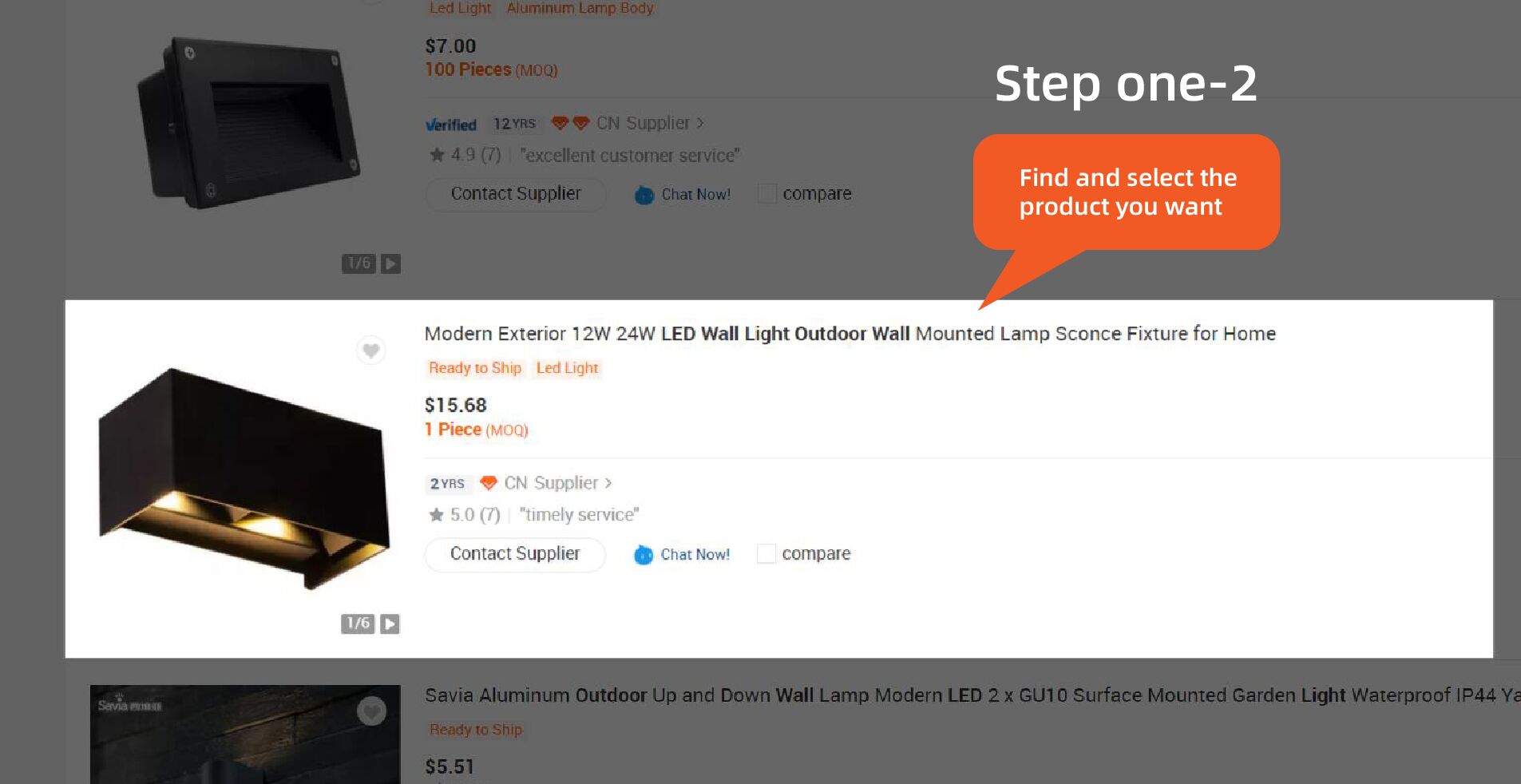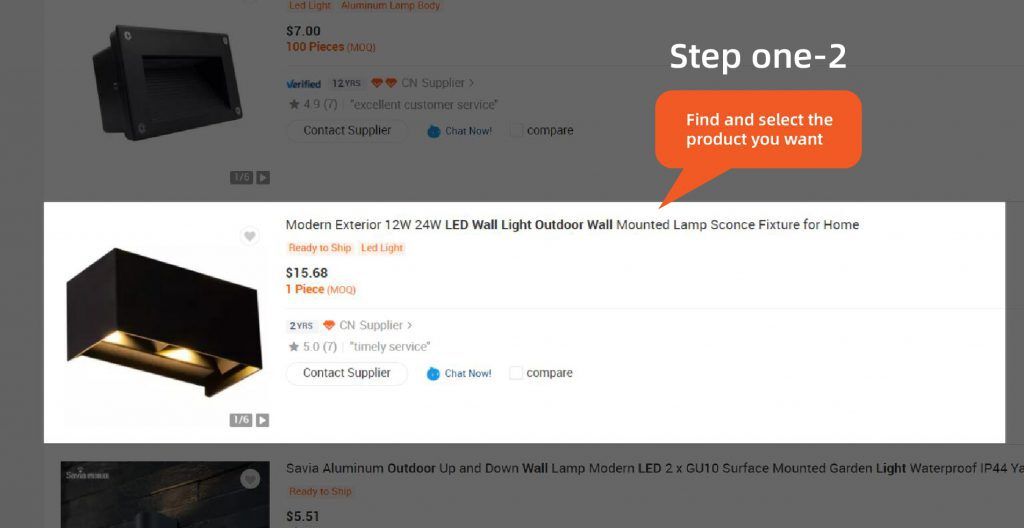 Step 2: is to carefully check the description of each parameter of this wall light product, focusing on the purchase volume and customer reviews of this wall light, as well as the basic situation of this company, such as sales and response rate.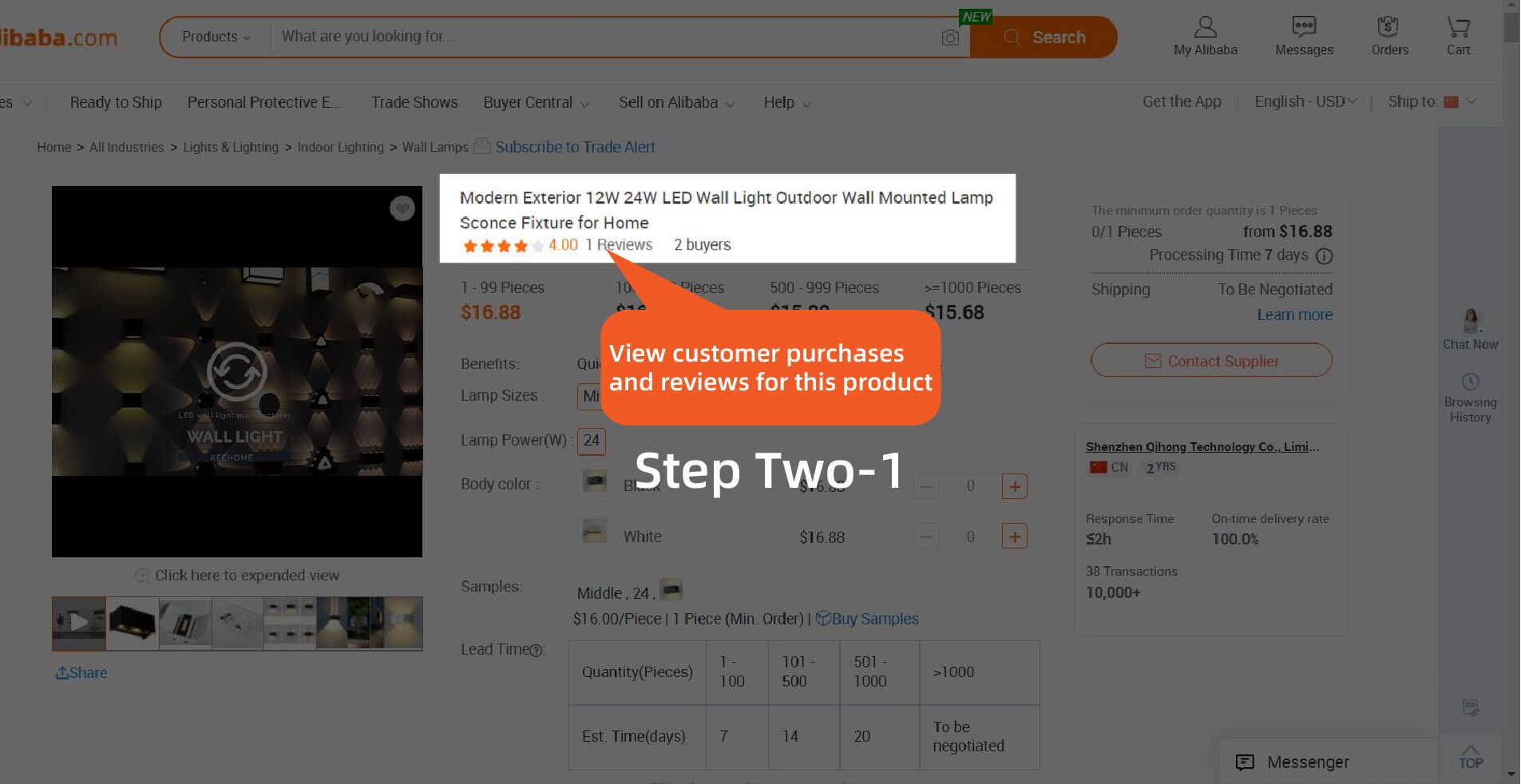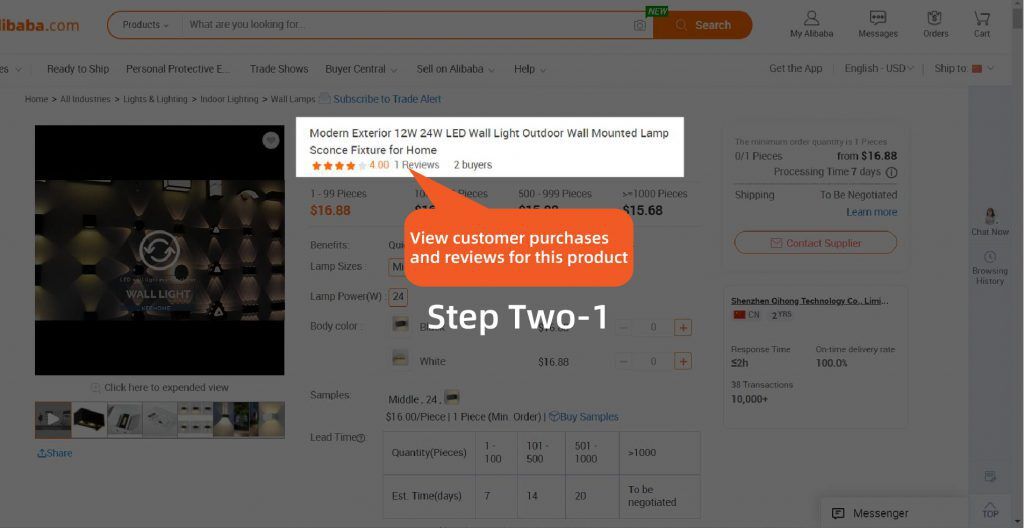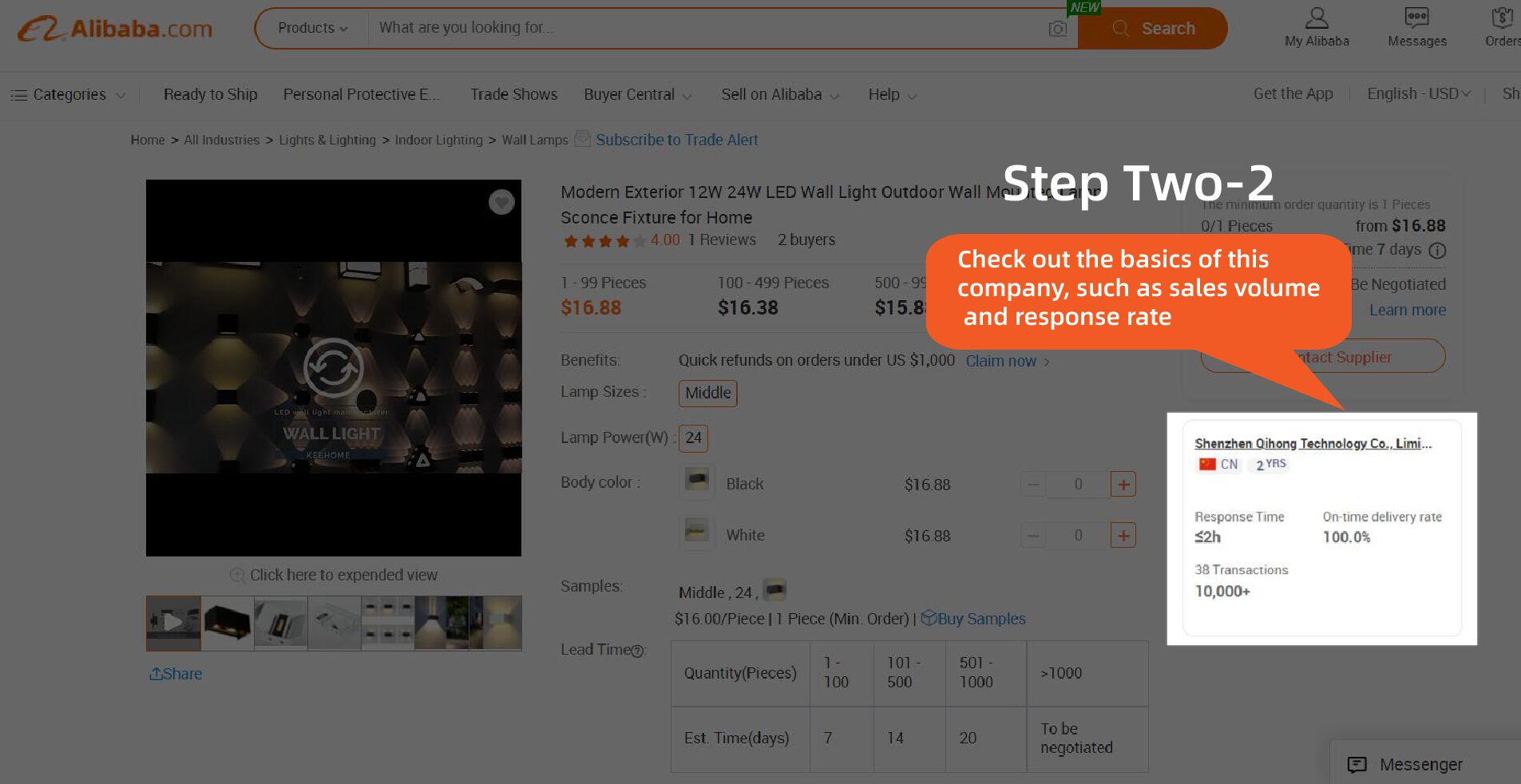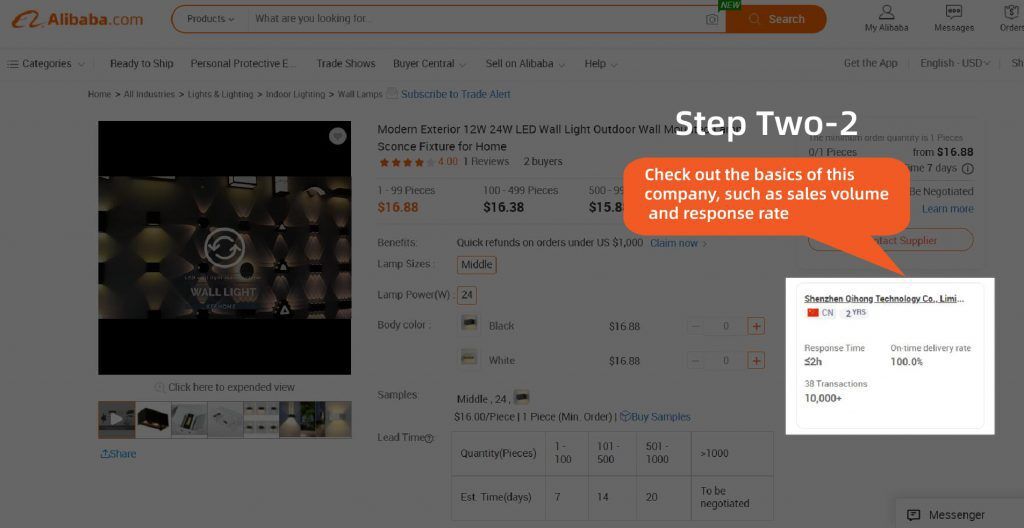 Step 3: check the information displayed in the factory, such as the company outline, production capacity and contact information. The more comprehensive the information displayed, the more competitive the company is, and the better it can serve you.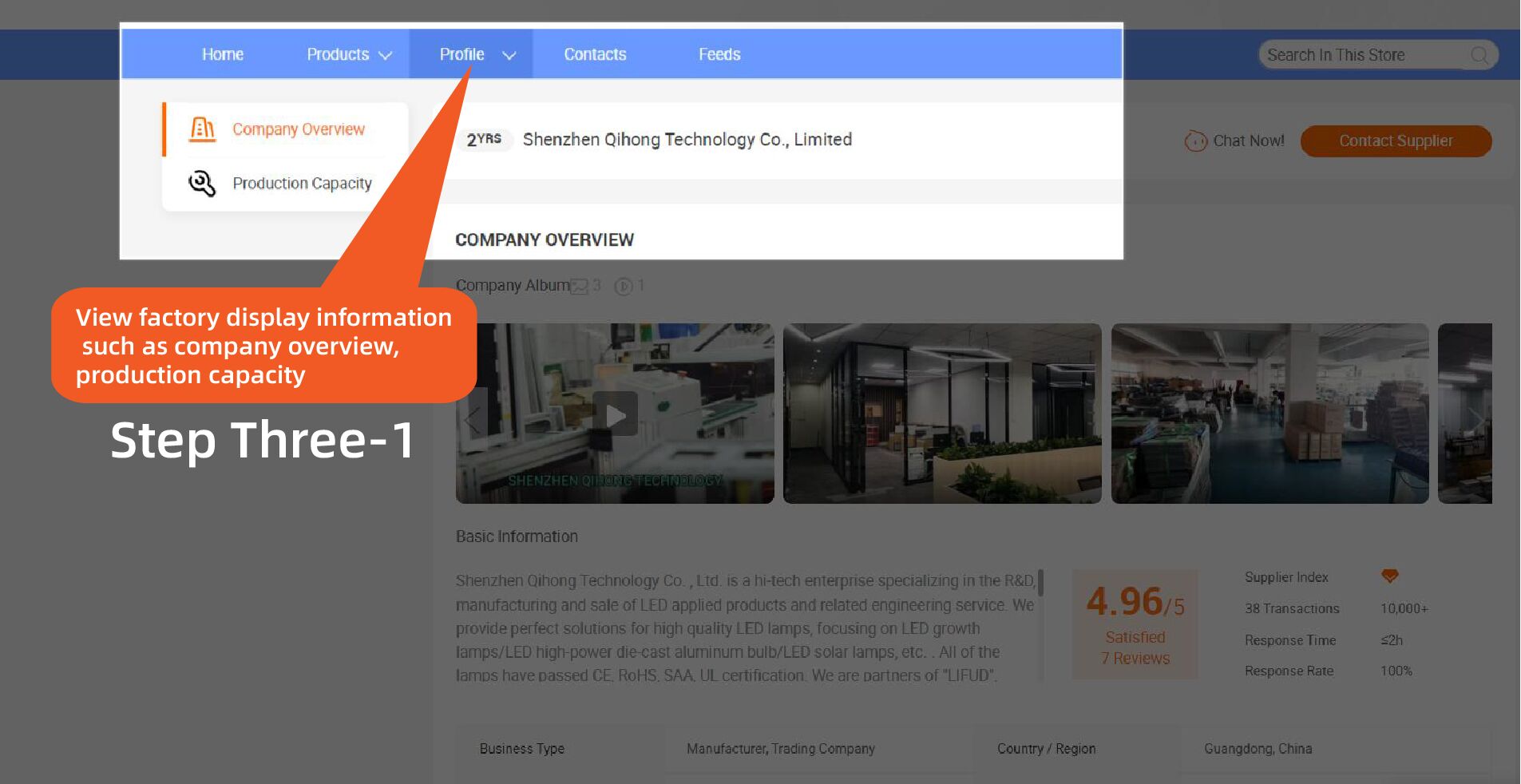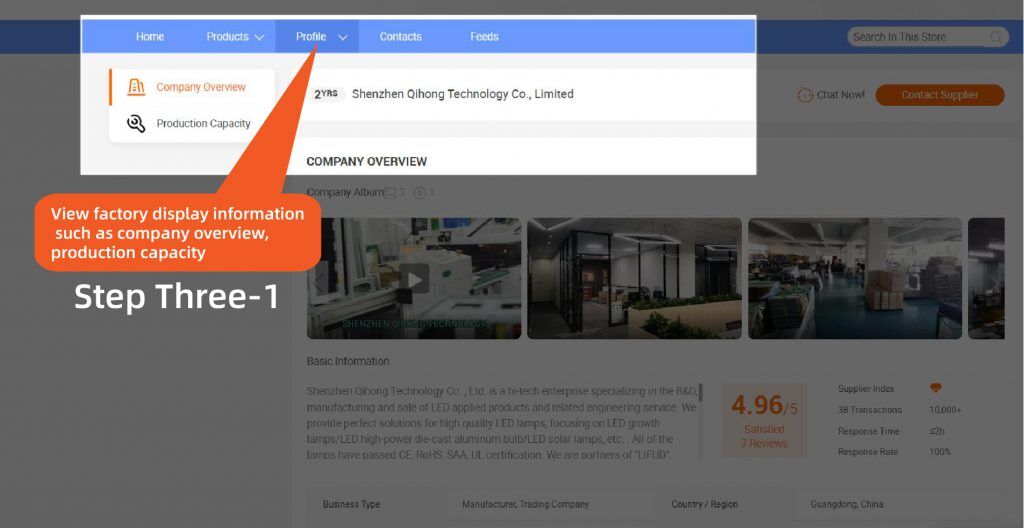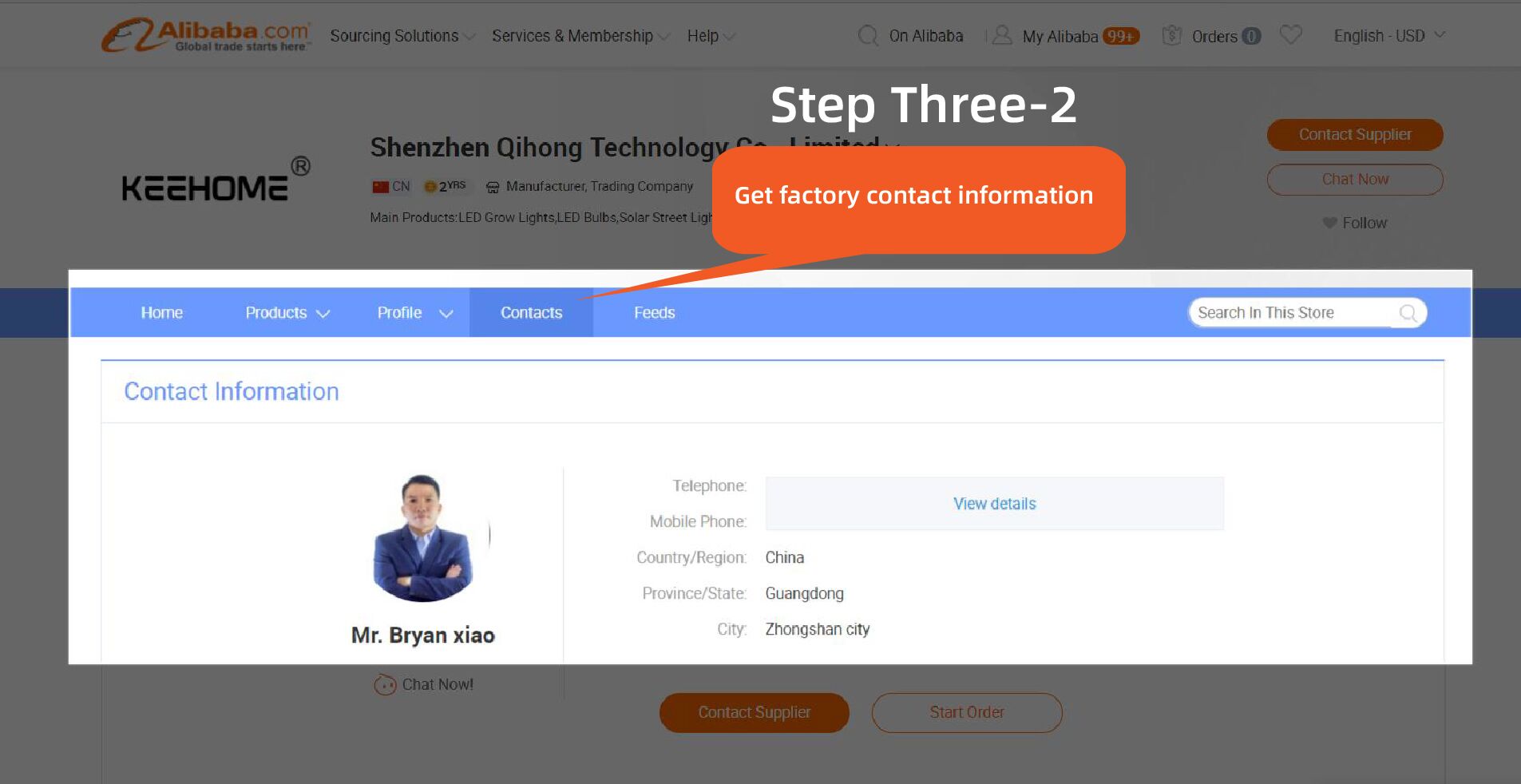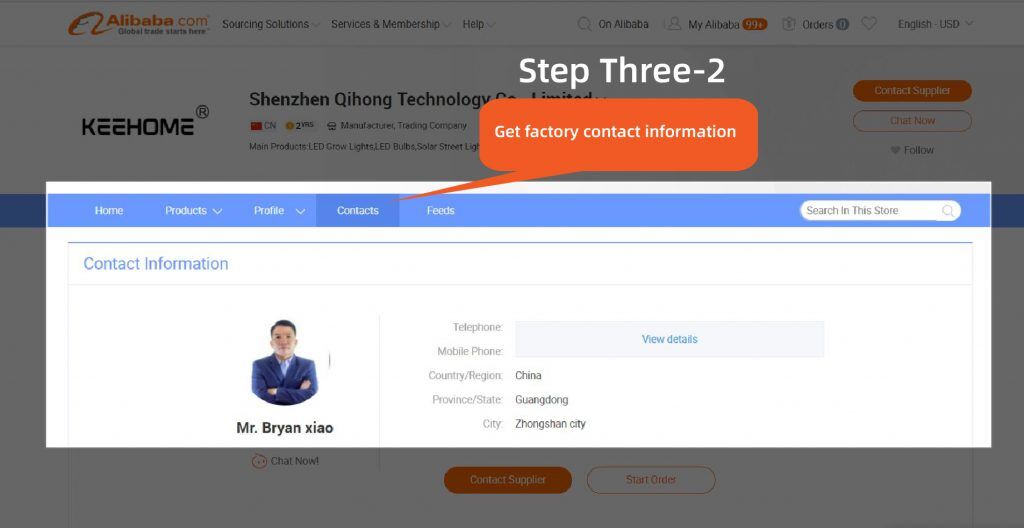 Step 4: contact the supplier's salesman and further check the professionalism and credibility of the supplier through information exchange. And when a step to confirm the order.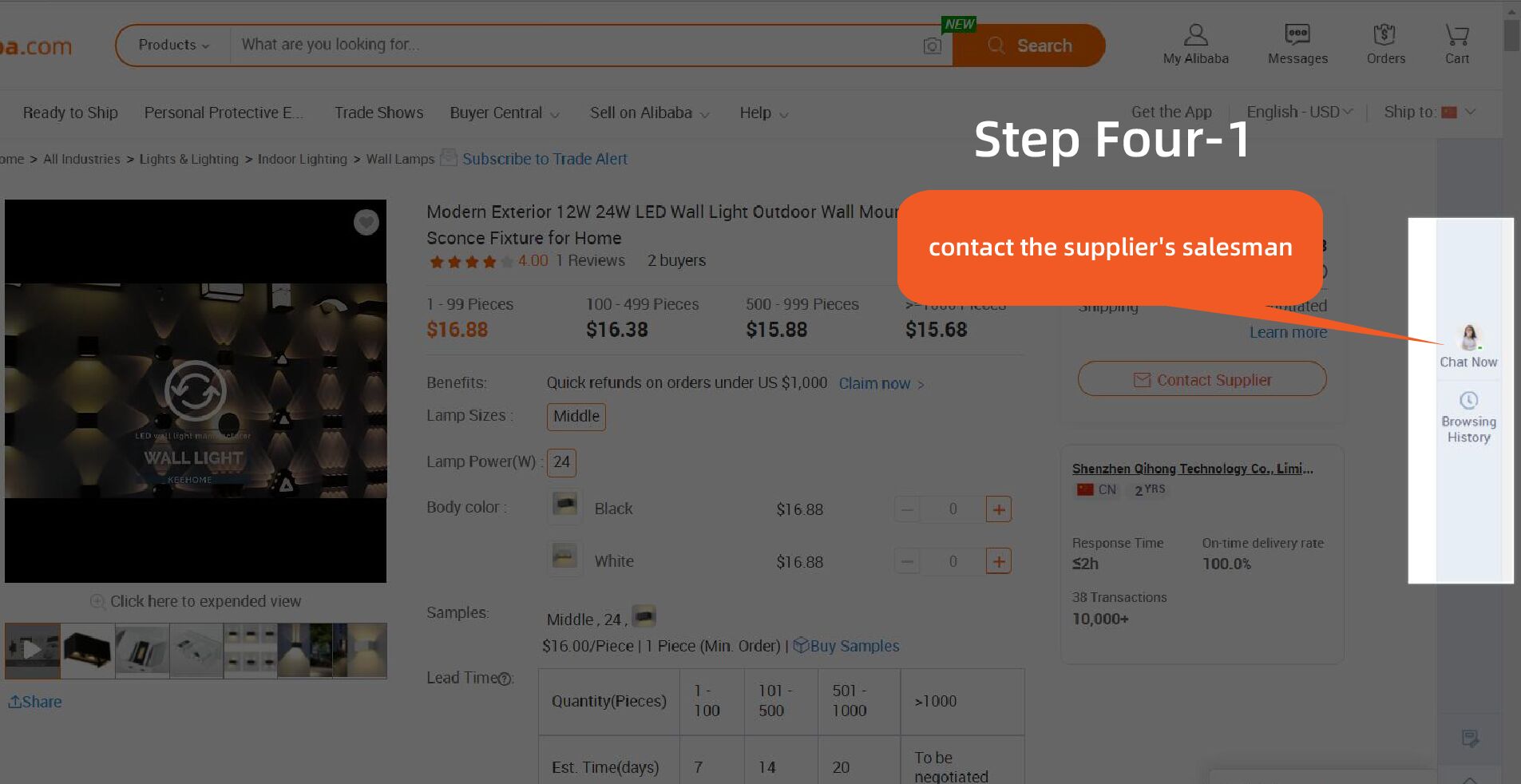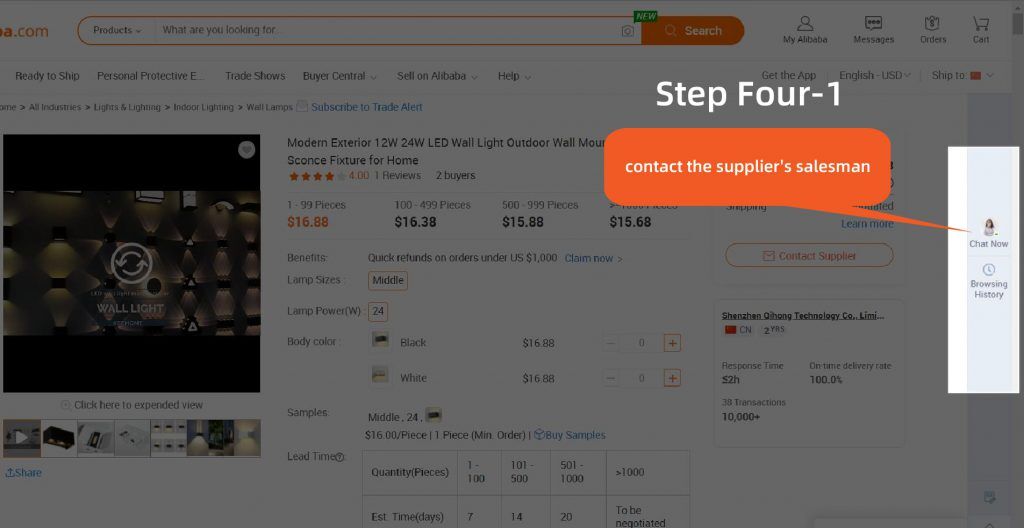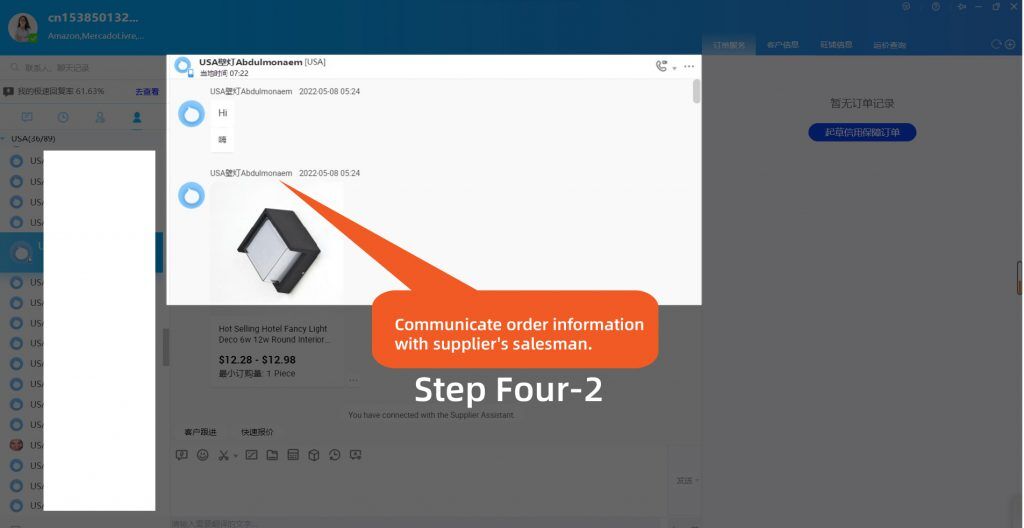 lighting industry production bases
---
According to a report by HKTDC, China's lighting industry has five major production bases in Guangdong, Zhejiang, Jiangsu, Fujian and Shanghai. These four provinces and one city of lighting enterprises account for more than 80% of the entire industry. The characteristics of each of these five production bases are as follows.
Guangdong mainly produces indoor and outdoor lighting fixtures, Zhongshan Guzhen and Dongguan is the leading decorative lighting. Guzhen existing lighting and lighting supporting enterprises of about 38,000, including about 7,739 lighting stores. Most of them are wall lamp factories concentrated here. There are 3 national famous lighting trademarks and 10 famous trademarks in Guangdong Province.
In Dongguan, which is dominated by Hong Kong-funded enterprises and Taiwan-funded enterprises, the products are mainly exported, but in recent years, vigorously explore the domestic market.
Together with Zhongshan, Jiangmen, and Foshan, three cities, and 11 towns, the Guangdong lighting industry cluster annual output value of more than 100 billion yuan.
In Fujian, lighting production is mainly concentrated in Xiamen, where bulb lamps are the main products.
Zhejiang, Jiangsu, and Shanghai mainly produce outdoor lighting fixtures and light sources.
Yuyao in Zhejiang and Gaoyou in Jiangsu are the main producers of street lights.
In Ningbo area, outdoor decorative lighting fixtures are the leading products.
Shangyu, Lin'an, and Jinyun mainly produce bulb lamps, round tubes, and car lamps.
Shanghai and Changzhou in Jiangsu produce floodlights and electrical accessories.
Customers can personally visit the corresponding production bases for research according to their own needs.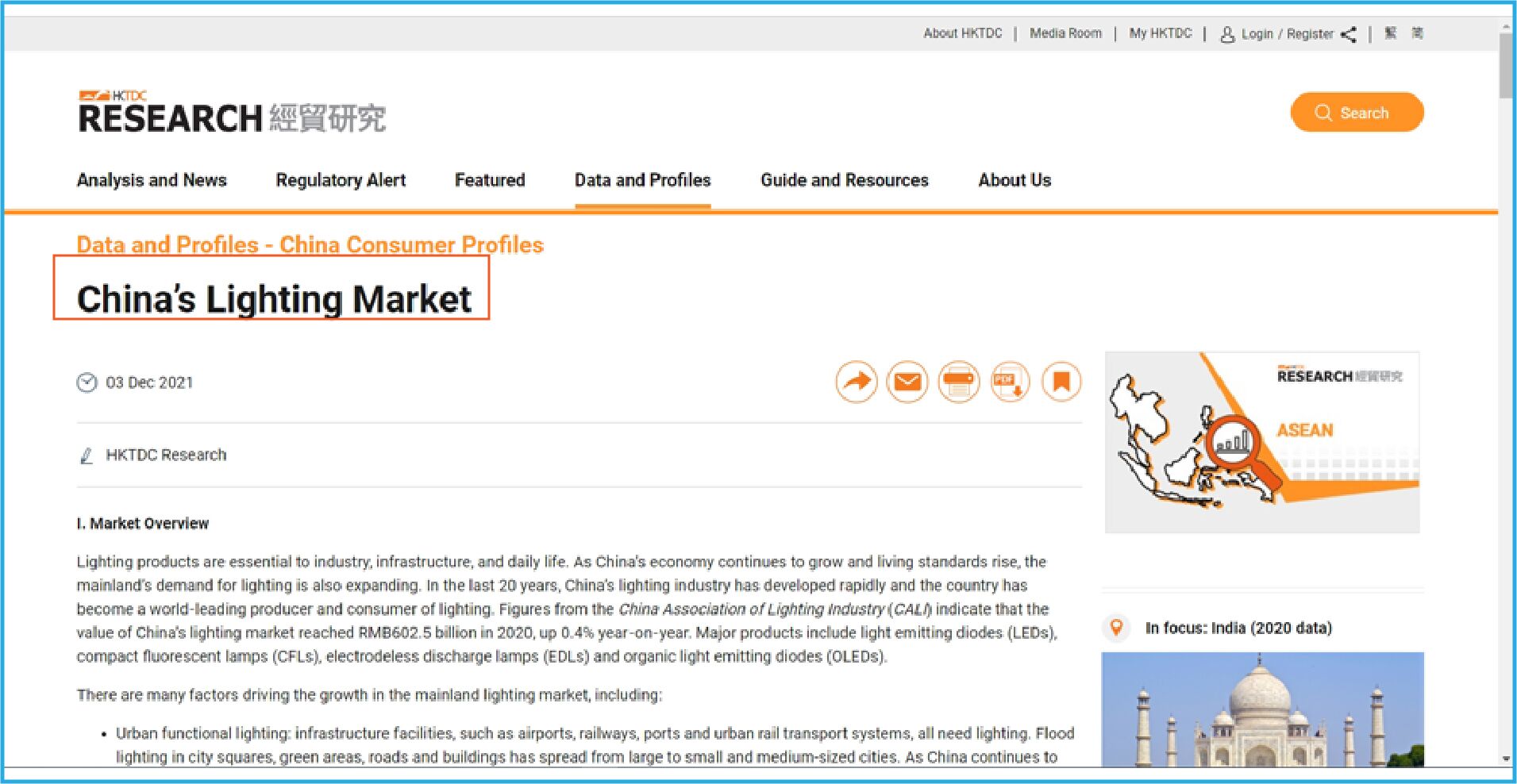 Chapter 5:
What types of wall sconces does Myde offer?
---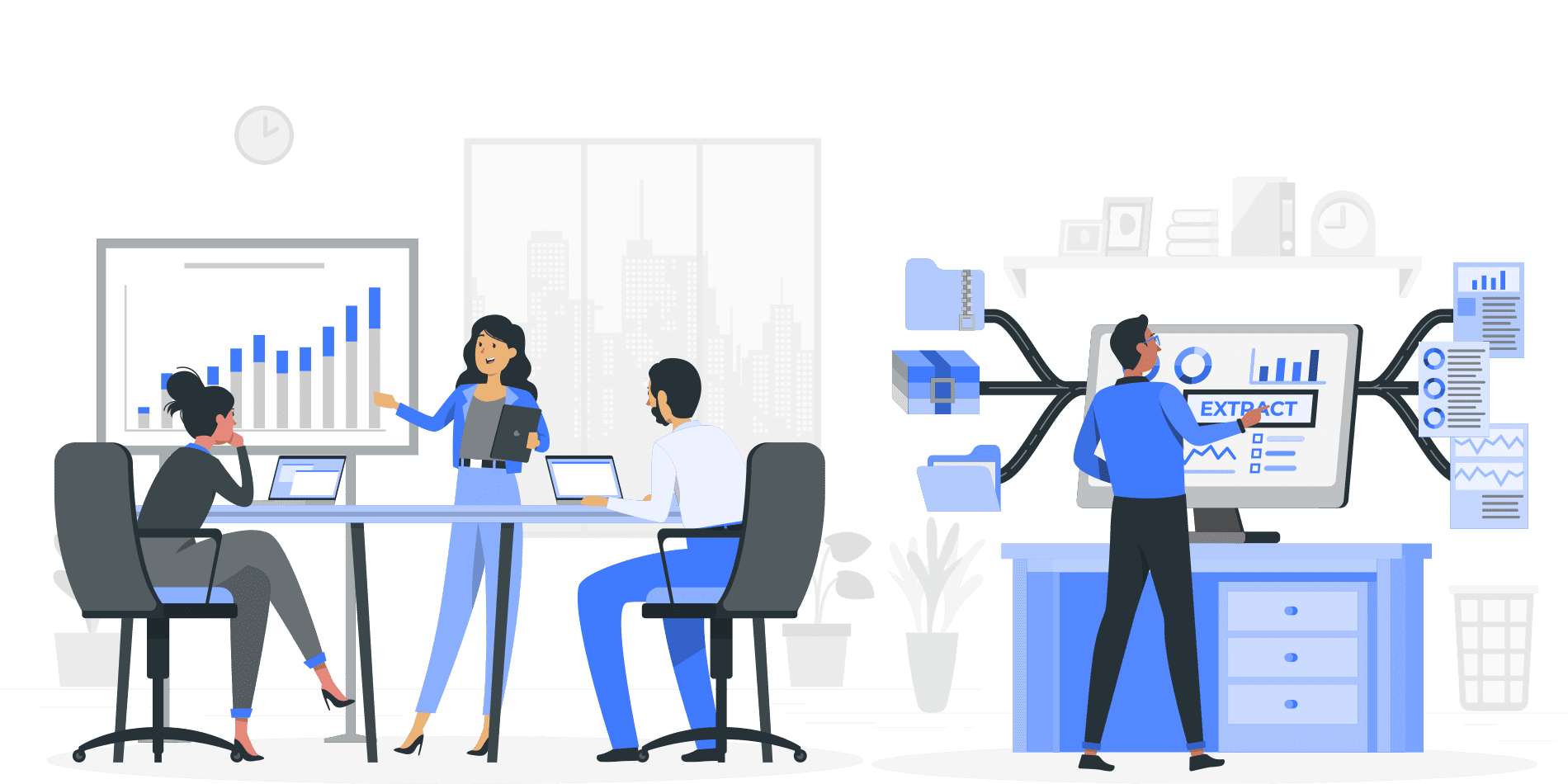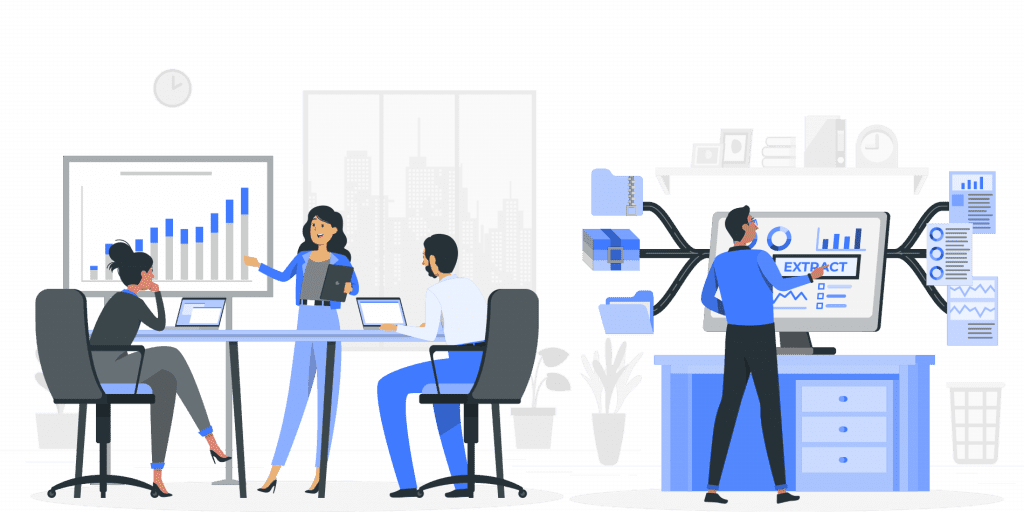 Professional LED wall light manufacturer
---
Myde is mainly dedicated to provide customers with different types of modern wall sconces. It is mainly used in present houses, apartment buildings, hotels, restaurants, bars, clubs, etc.
Myde wall sconces are mainly made of aluminum, zinc, stainless steel, full copper, iron, PC and glass. For outdoor wall sconces installed in the outdoors, and meet the weather for years and years, of course, is to choose the metal material is more secure. In addition, outdoor wall lights need to do corrosion and weather resistance treatment plus waterproof treatment.
Myde LED wall light source using brand high quality LED chip, we use the brand lamp beads are Philips, Corey, Bridgelux, Osram, Addison, Epistar, Sanan, etc., high quality brand
Lamp beads can effectively reduce the light decay of the lamp beads, extending the service life of the wall lamp. More importantly, the high apparent finger, high luminous efficiency, more energy efficient. In addition, some of the myde wall lamps with removable replacement bulb design, easy product maintenance. You can replace the light source with a different color temperature according to your own needs.
Myde LED wall lights also use brand drivers, we use brand drivers such as Mosaic power supply, Meanwell power supply, Igor power supply, Ledford power supply, Dongling power supply, etc. All drivers are certified by CE/EMC/RoHS/FCC, etc.
Myde provides ODM design for indoor wall light, outdoor wall light and staircase light, we can develop your own private mold products according to your requirements.