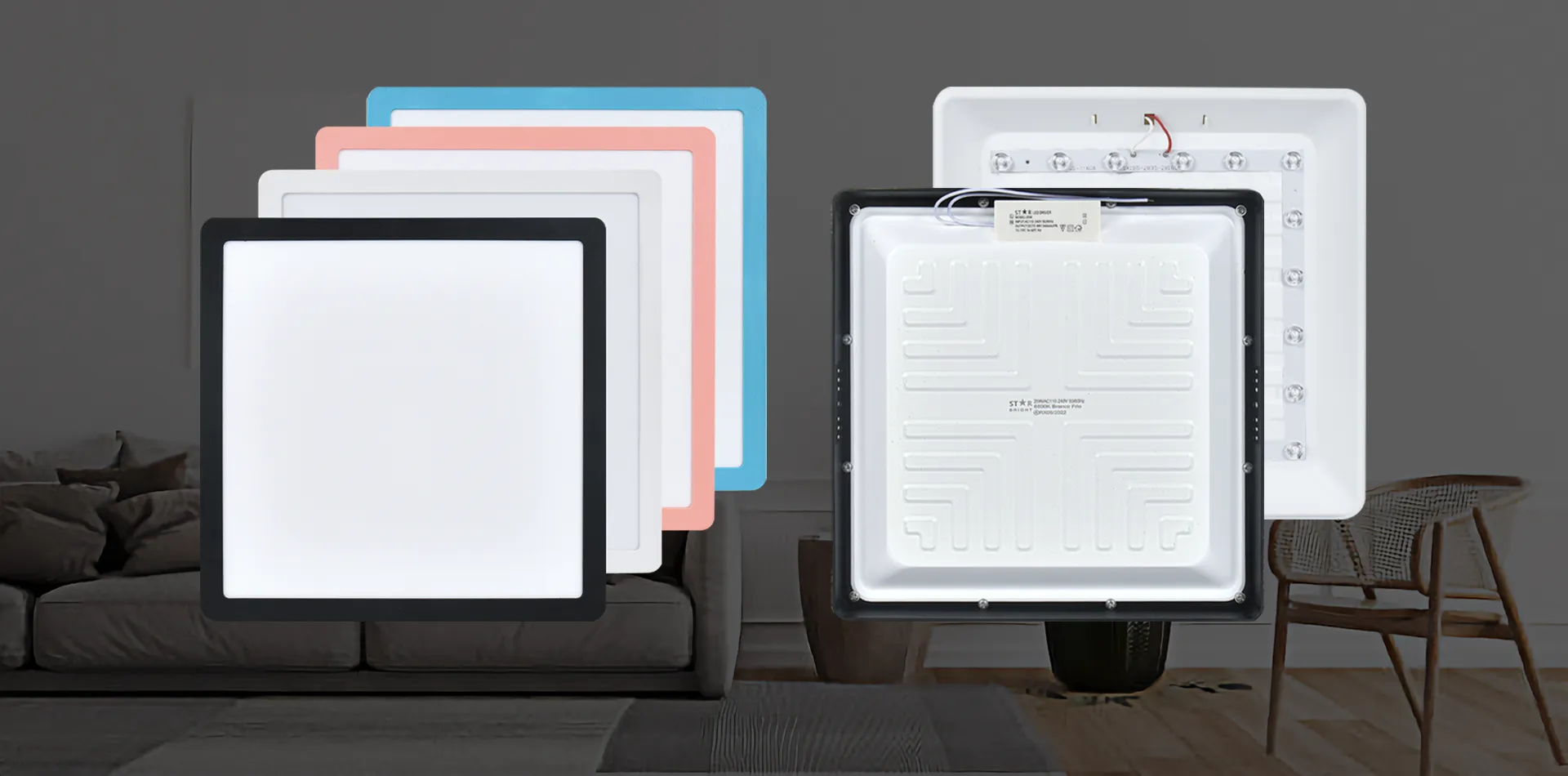 MYDE LED Panel Light Manufacturer in China
MYDE is the most professional backlit LED Panel light manufacturer. We have greatly improved the brightness and lifespan of panel light through the solution of direct backlighting with the lens. At the same time, the weight of the panel light is also reduced by 60%, and the integrated driver solution saves a lot of packaging and transportation costs.
MYDE- Your most professional backlit LED panel light supplier
Panel light is an indoor lighting fixture that looks like a flat panel. It is also called flat panel light. Commonly used areas mainly include restaurant kitchens, bathrooms, living room decorations, corridors, and other home interior spaces, company offices, large shopping malls, and so on.
We use high-quality metal, plastic, optical lens, LED beads, and other materials to develop and design LED panel lights. Through design optimization, the LED panel lights produced can avoid the problems of yellowing, cracking, fast light decay, and shortened life due to the use of time in the middle, reduce the product's weight and save transportation space. In addition, it is easy to install.
MYDE is your reliable LED panel light supplier in China. We have rich experience and knowledge in manufacturing LED panel lights. You can choose different materials and colors of the frame and color temperature from our panel lights to meet your needs according to the market demand.
Contact us for more details about our LED panels!
LED Panel Light Series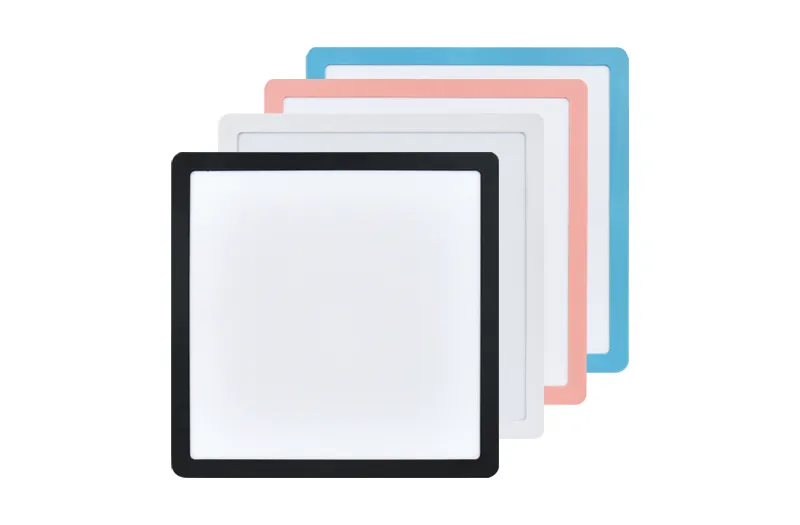 Square ceiling lights super bright led lights
SMD Aluminum PC Housing Square Round surface mounted Slim Panel Flat light 6W 9W 12W 18W 20W 24W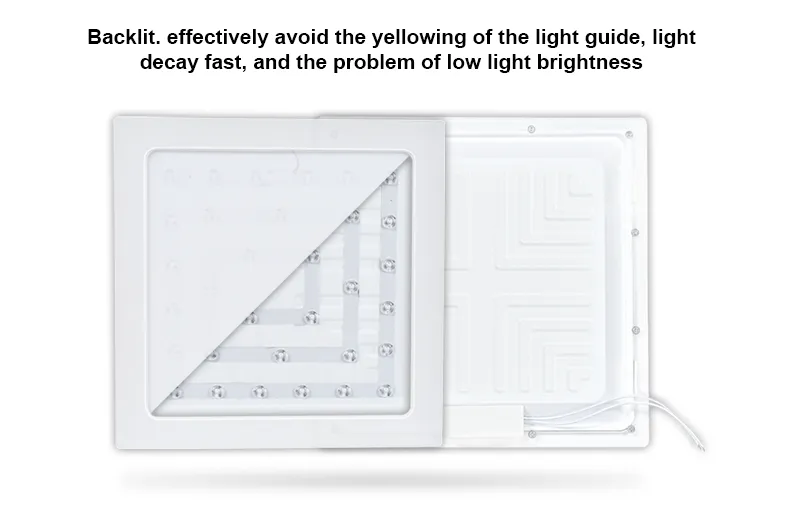 Slim Recessed Smd Square LED Panel Light
Indoor SupermarketSMD2835 recessed LED Panel Light Square 9-24w slim LED panel light white ceiling light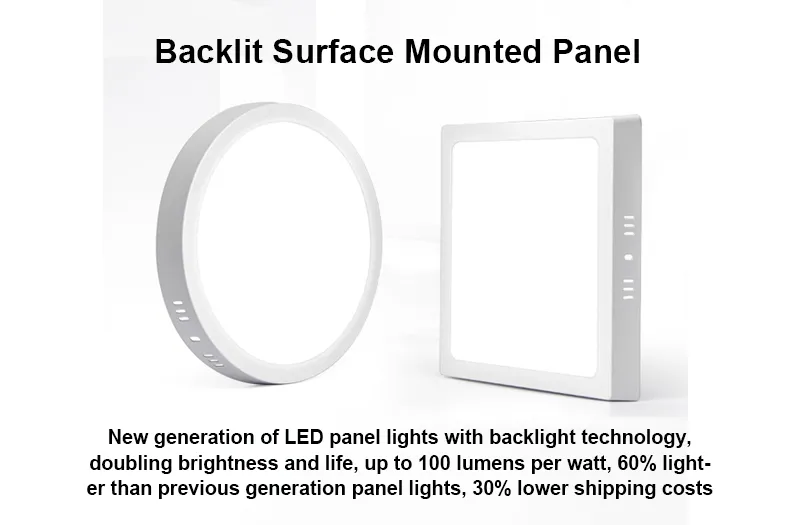 surface mounted panel light /led panel light
Square/round ceiling lights super bright led lights 6W 12W 18W 24W ceiling surface mounted panel light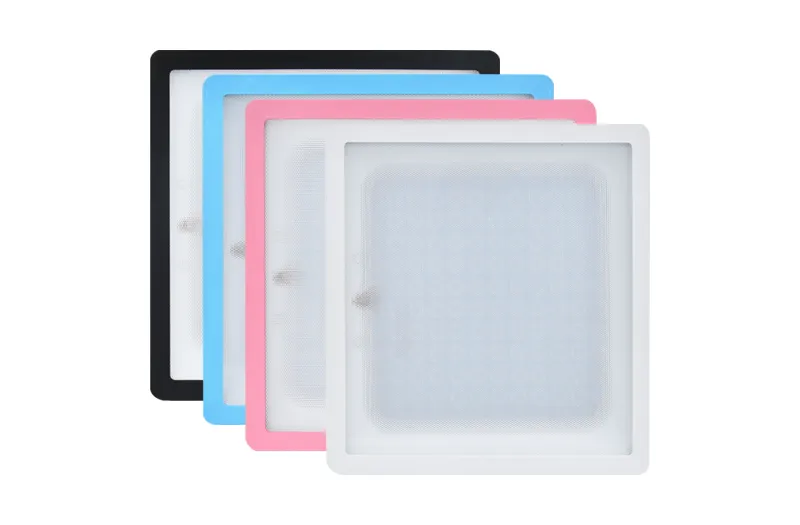 Square Slim Office LED Ceiling Grille Panel Light
Recessed mount ultra-thin 600*600 grille large power 60w 3001200 SKD ceiling led backlit panel light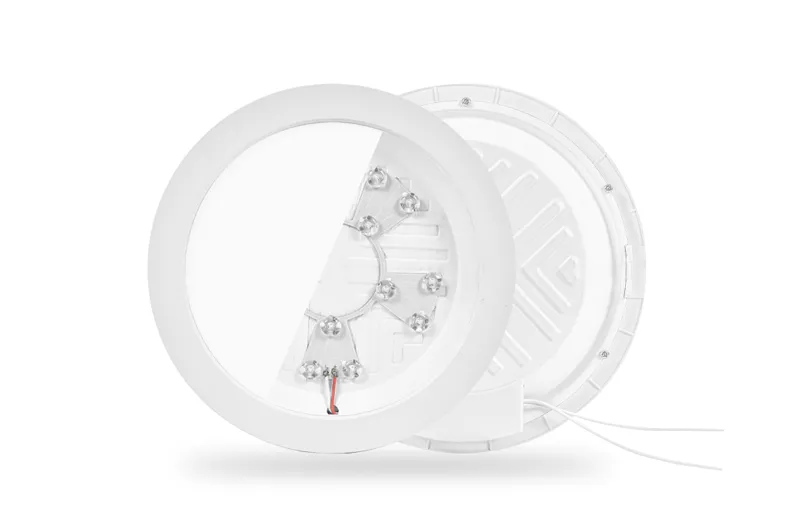 thickness thin 3W~24W round led panel light
Indoor Lighting Recessed Mounted Slim Round Led Panel Light For Home and Office Commercial Ceiling
Surface Recessed Commercial Smd Ceiling Panel Light
High brightness Long Life School Office Backlit Panel Light Ce ETL 2ft 4ft 2×2 2×4 20w 30w 40w 50w
MYDE LED Panel Light Advantages
Super Bright With Optical Lens
MYDE's LED panel light uses the world's leading LED chip plus lens solution, which offers higher lumens and lower power. It requires only as little as 2 inches of ceiling space and fits a variety of ceilings and joists.
Lightweight To Save On Shipping Costs
Using the backlighting solution, thus reducing the glass light guide plate so that the weight of the lamp is decreased significantly; the driver integration solution makes the package more compact and space-saving. Thus, the transportation cost is reduced considerably.
Energy Saving And Environmental Protection
1200LM consumes 12 watts of power, equivalent to a 110-watt halogen lamp, saving you up to 90% on energy costs. Maintenance-free, energy-efficient LEDs are durable and last up to 50,000 hours, eliminating the need to use and replace bulbs.
Easy to install
Ultra-thin panel lights require a hole in the ceiling, connecting the driver to the cable, and using spring clips to secure it to the ceiling. And for surface-mounted panels, take off the mounting bracket and attach the fixture to the desired surface using the included screws. It's all installed in minutes.
Design and Manufacturing
MYDE's professional engineers design the high-performance panel light according to the market feedback in time to solve the shortcomings of the current panel in the market. MYDE's panel light design considers the customer's concerns about high brightness lighting, transportation cost, quality, and safety. We use high-quality die-cast aluminum and high-quality plastic in the design to make the frame and use high heat dissipation coefficient of stamped aluminum as the back plate to ensure the excellent heat dissipation and durability of the panel light; we insist on choosing famous brand lamp beads and optical lens and remove the light guide plate, which significantly improves the luminous efficiency of the panel light, up to 100lm/W, and effectively avoid the problems of yellowing, rapid light decay and a large number of dead lamp beads in the panel light. With strict production processes and testing procedures, we ensure that we meet the demanding needs of our customers for LED panels.
MYDE LED panel production process strictly implements the ISO9001:2008 quality certification system, and the whole product production process is monitored by testing equipment and strict quality control.MYDE has rich experience providing OEM/ODM service for LED panel lights.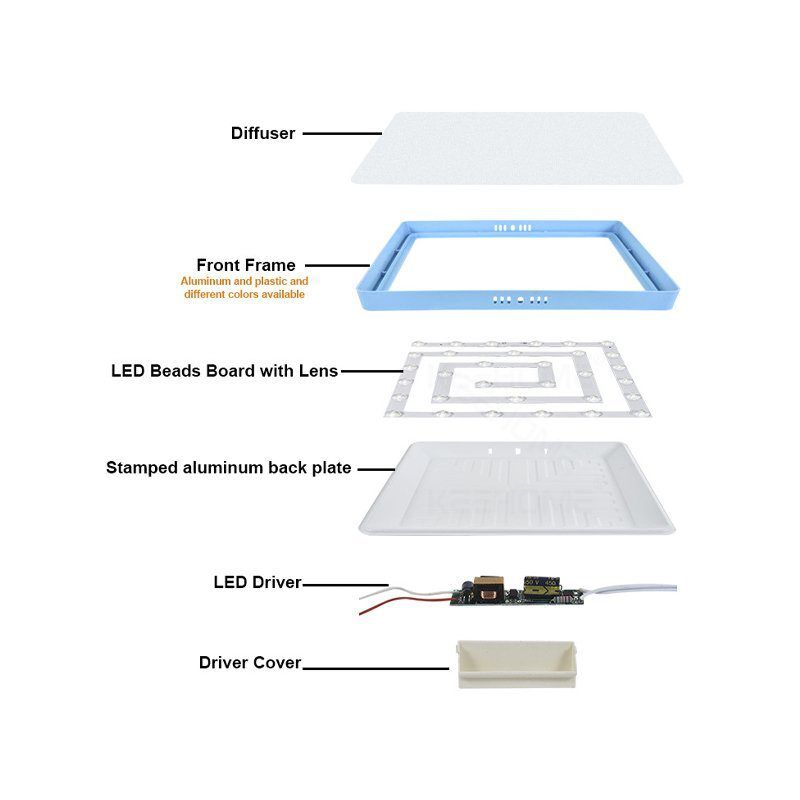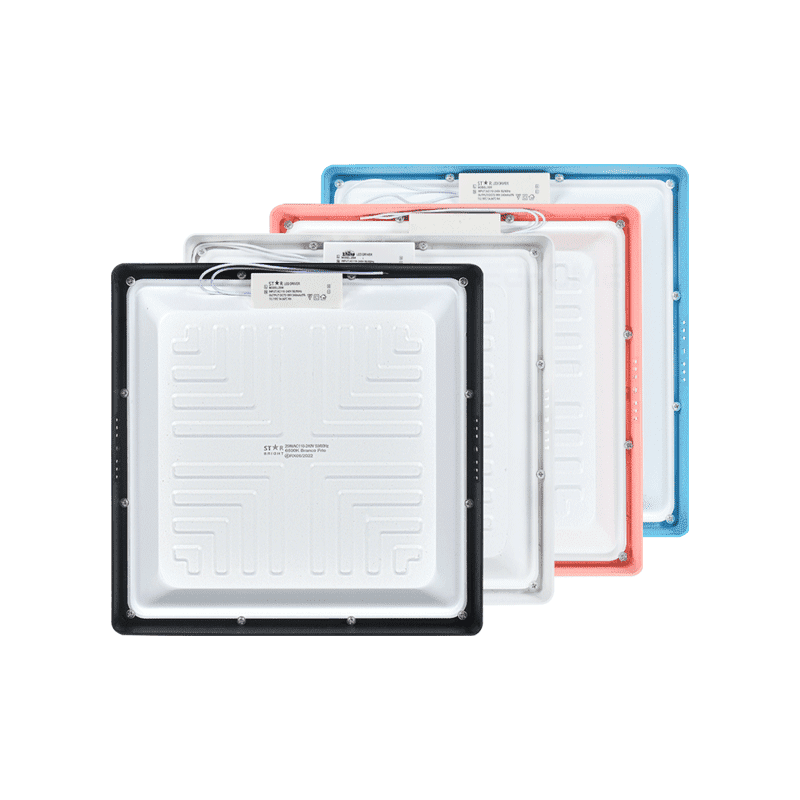 Material selection
MYDE LED panel light is mainly composed of front frame, backplane, light source, optical lens, diffuser plate, power driver, auxiliary materials, etc. The materials of these components mainly include:
Application scope
LED panel light uses LED as the light source, which is environmentally friendly and energy saving, making it suitable for any indoor place. It is popular in living rooms, kitchens, shower rooms, hotels, offices, schools, and other indoor lighting scenes.
MYDE LED panel lights are also used in supermarkets, stores, and hospitals. We will customize the panel light according to your needs; MYDE will manufacture the top panel light for you at a competitive price.
Why Choose MYDE LED Panel Light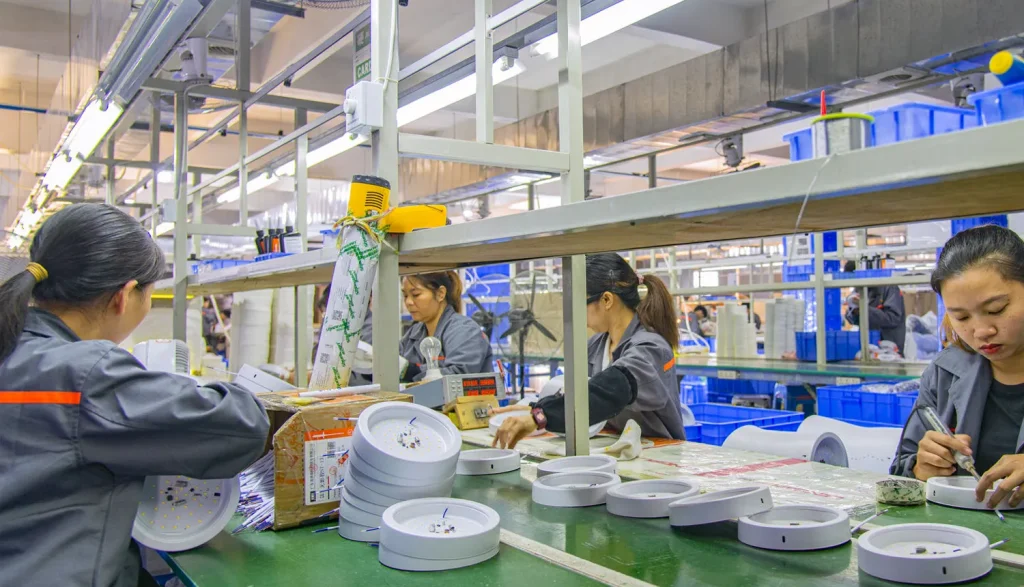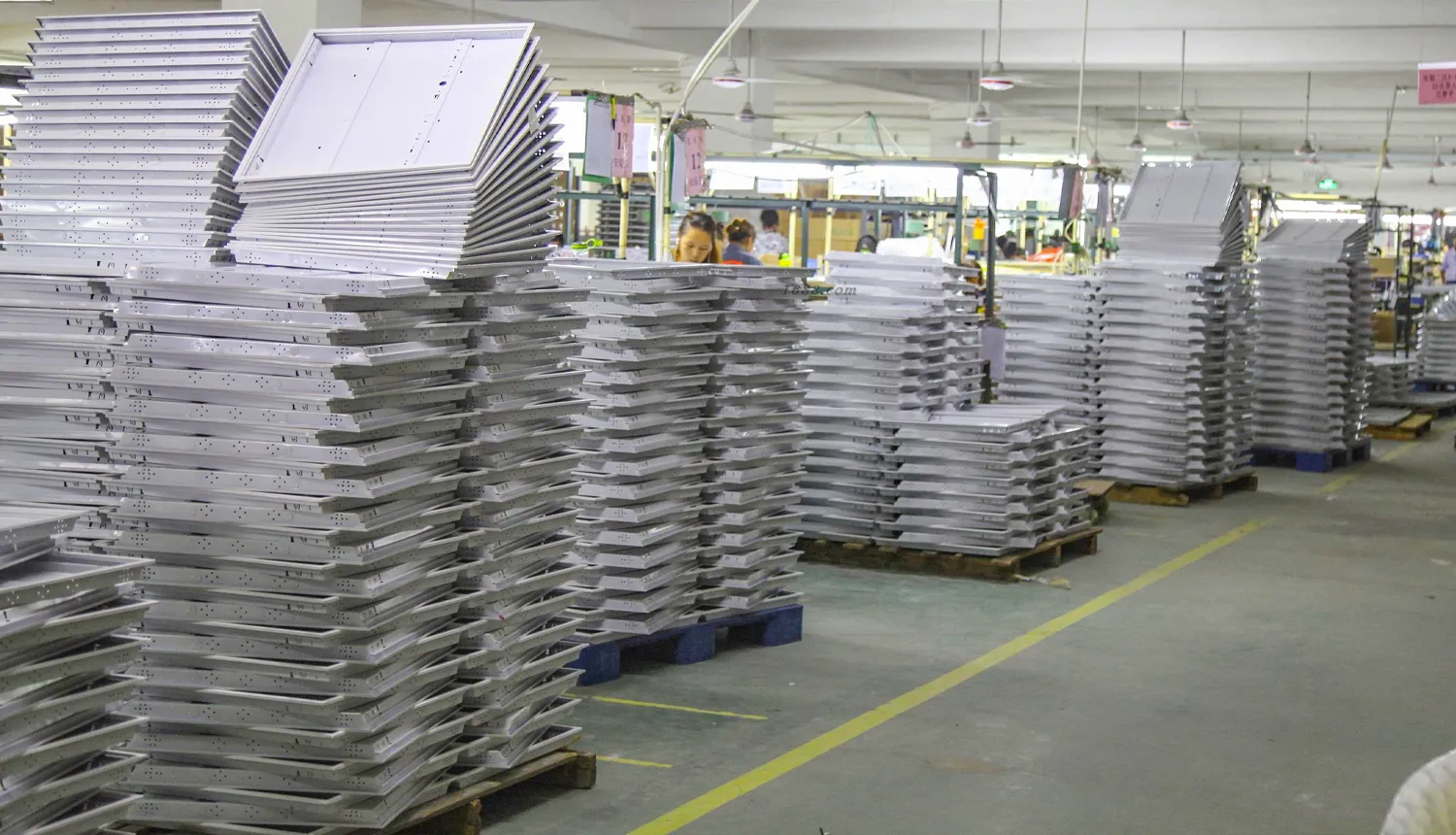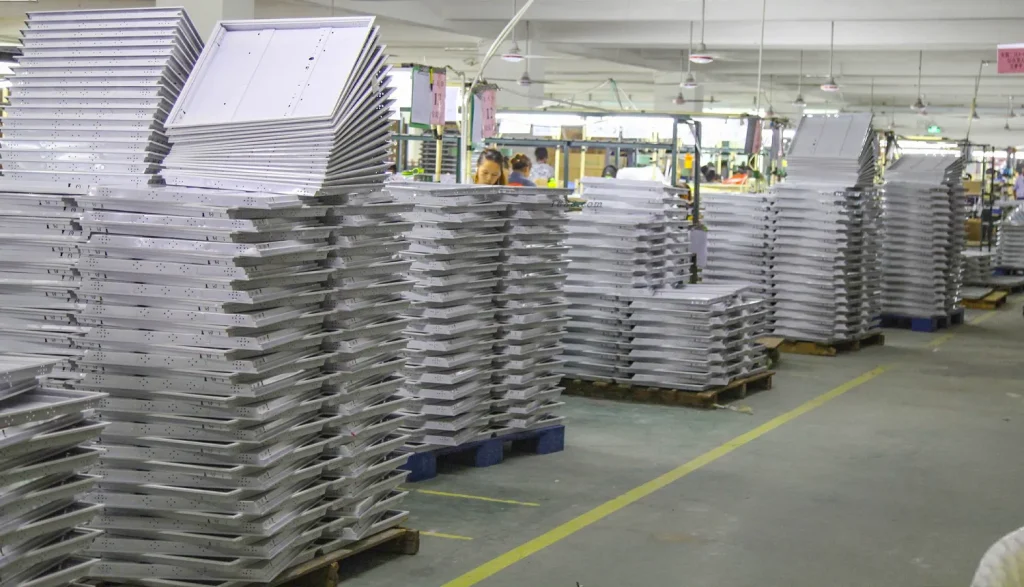 As a leading LED panel light supplier and manufacturer in China, MYDE has professional lighting optical knowledge and rich experience in manufacturing production and export service. If you choose MYDE as your LED panel light manufacturing supplier, you will get the best customer experience and cost-effective products.
Our professional product engineers and skilled production staff strictly follow the order requirements to complete the product production. Whether it's a small or large batch, MYDE will order a complete operation manual to guide the production. We supply high-quality LED panel lights to South America, the Middle East, and Southeast Asia customers.
Please send us a message now, and MYDE's professional sales staff is ready to assist you.
MYDE: Your reliable LED Panel Light Manufacturer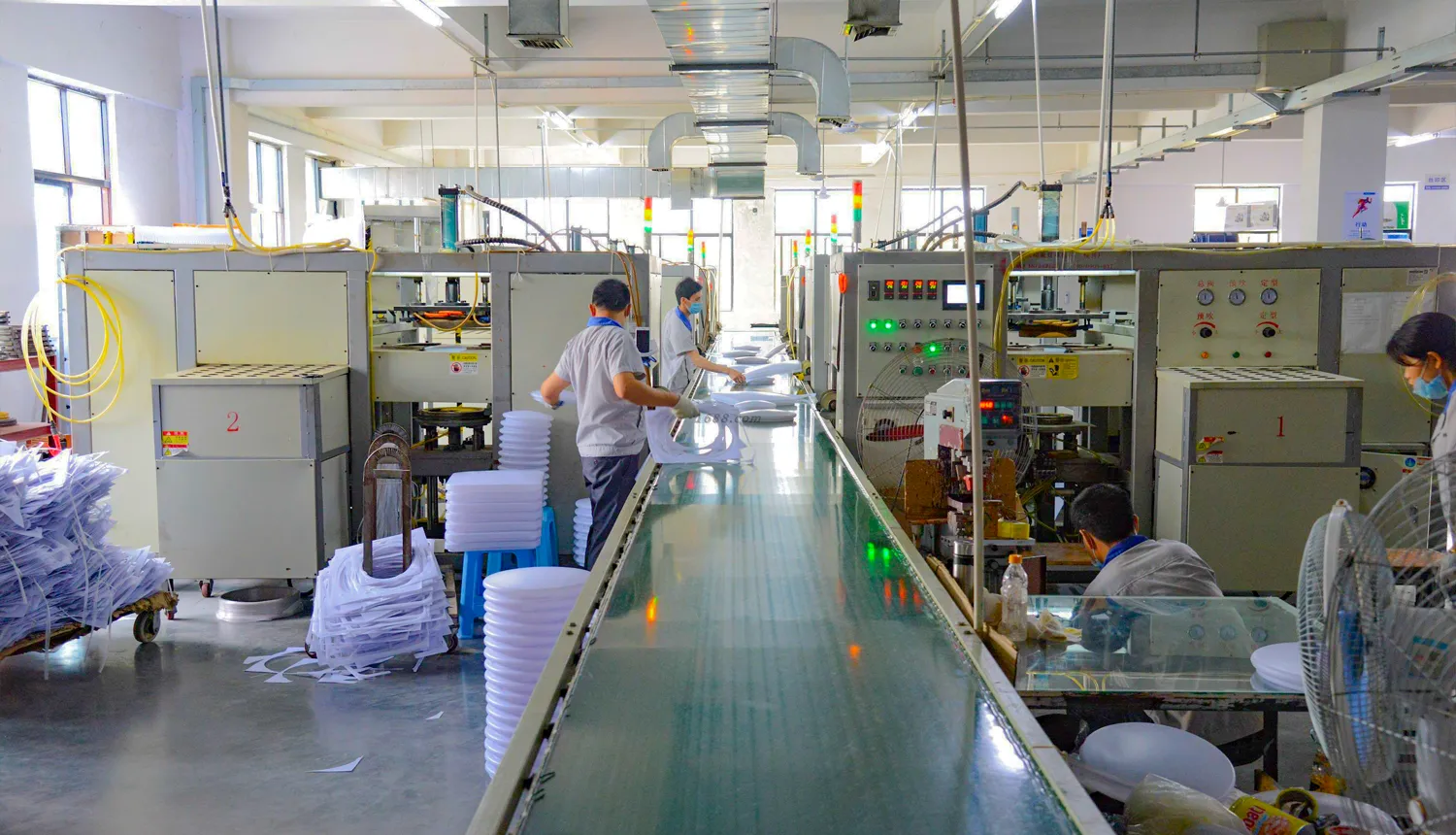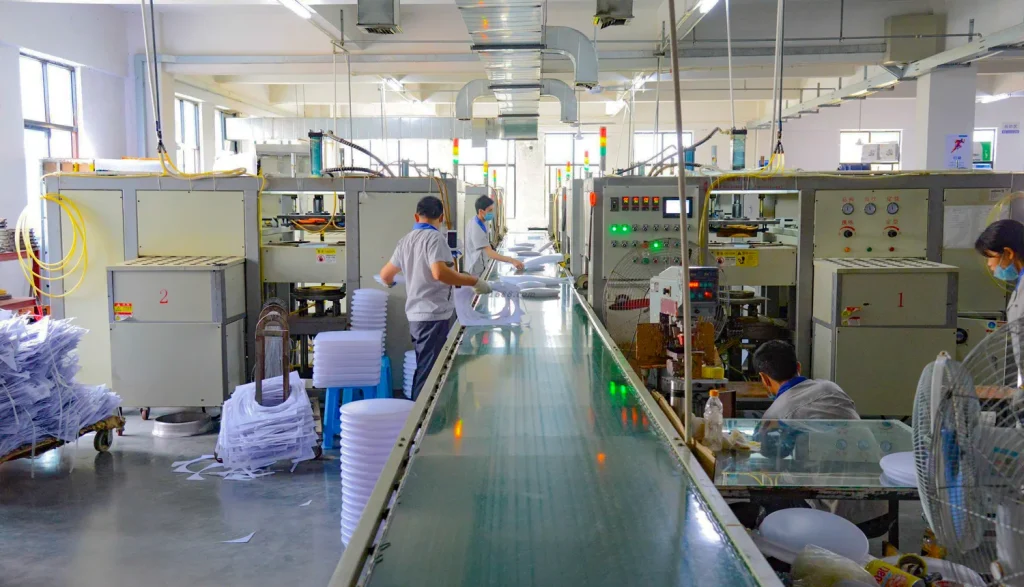 Manufacturing Process
MYDE has developed a detailed manufacturing process based on the requirements of the ISO 9001 quality management system, which allows for high efficiency and productivity in producing high-quality LED panel lights through strict monitoring of production quality. Our panel light manufacturing process includes but is not limited to: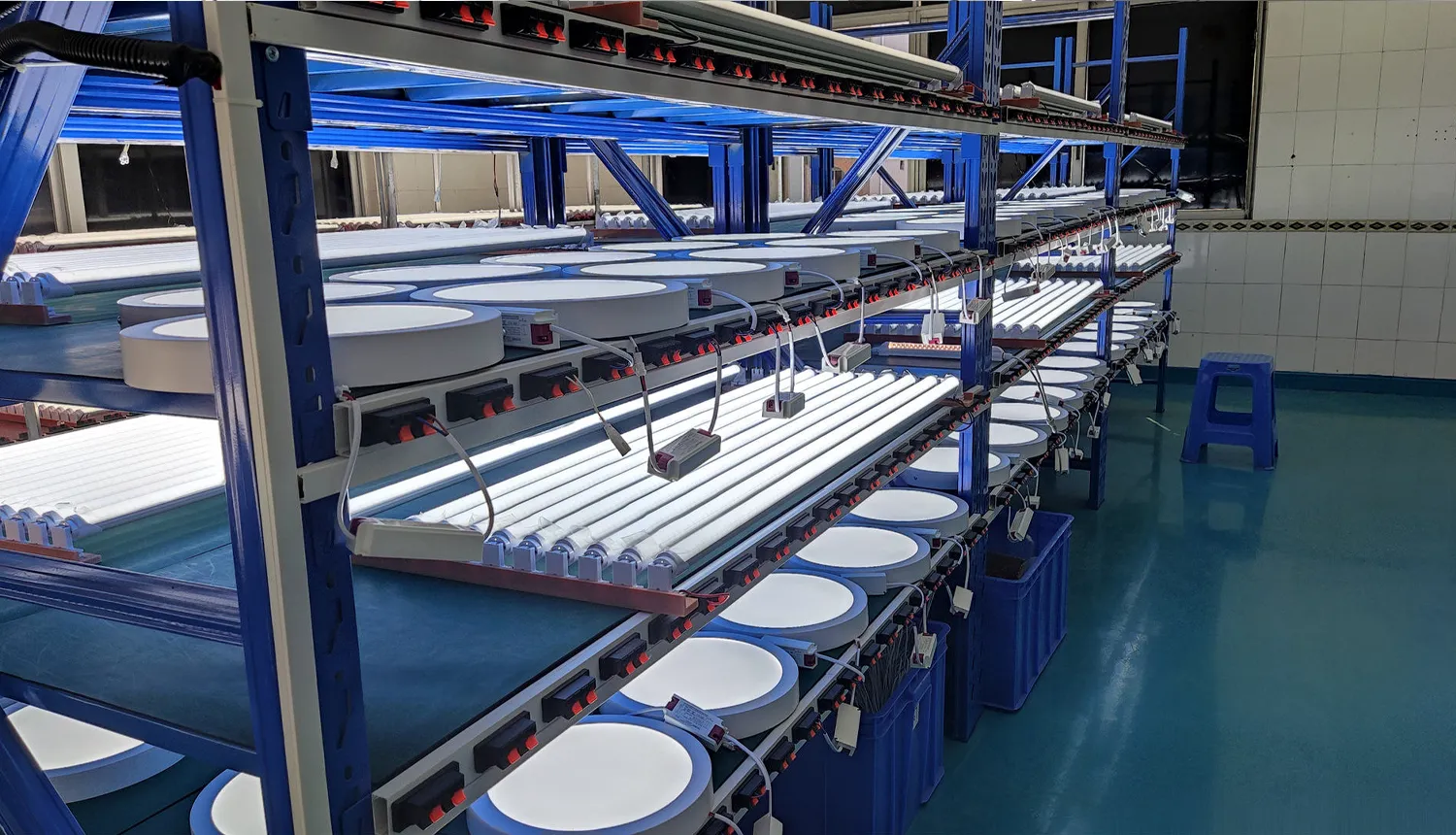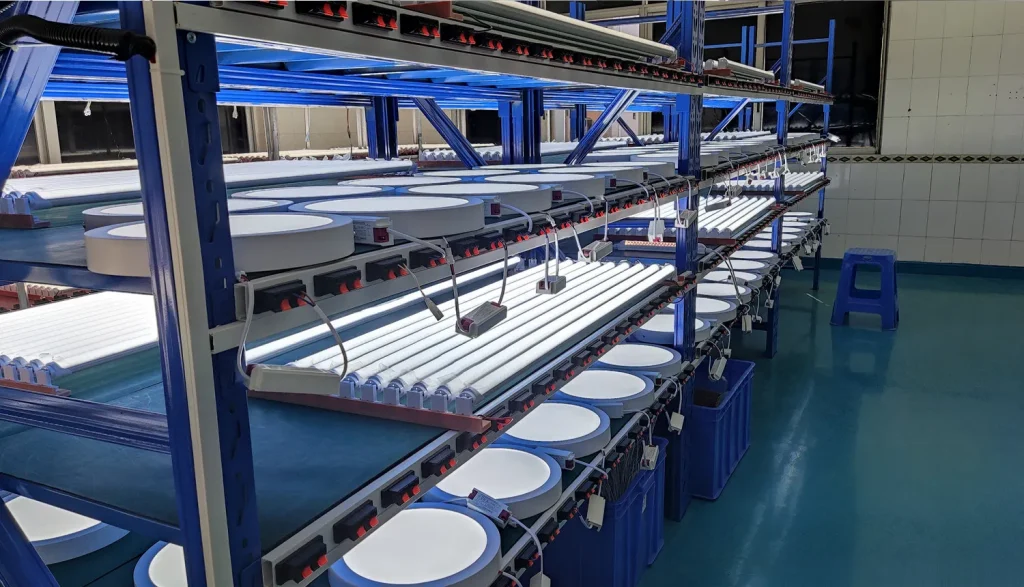 Test Process
MYDE develops standardized process inspection items and judgment criteria based on LED panels and provides inspection guidance to quality control personnel to avoid batch quality problems and ensure that shipped products meet customer requirements. Our panel inspection items include but are not limited to:
ODM & OEM LED Panel Light for Various Applications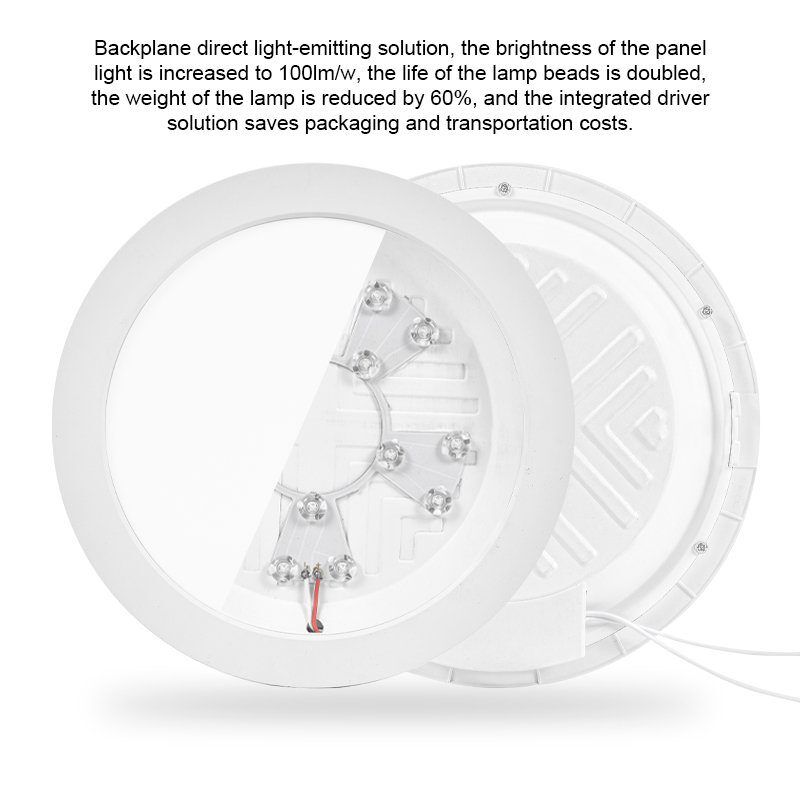 Home
LED panel lights are suitable for some lighting applications in living rooms, bedrooms, and corridors; and are widely used in kitchens and bathrooms in home decoration. Completely replace the original ordinary fluorescent lamps, beautiful and its brightness is higher.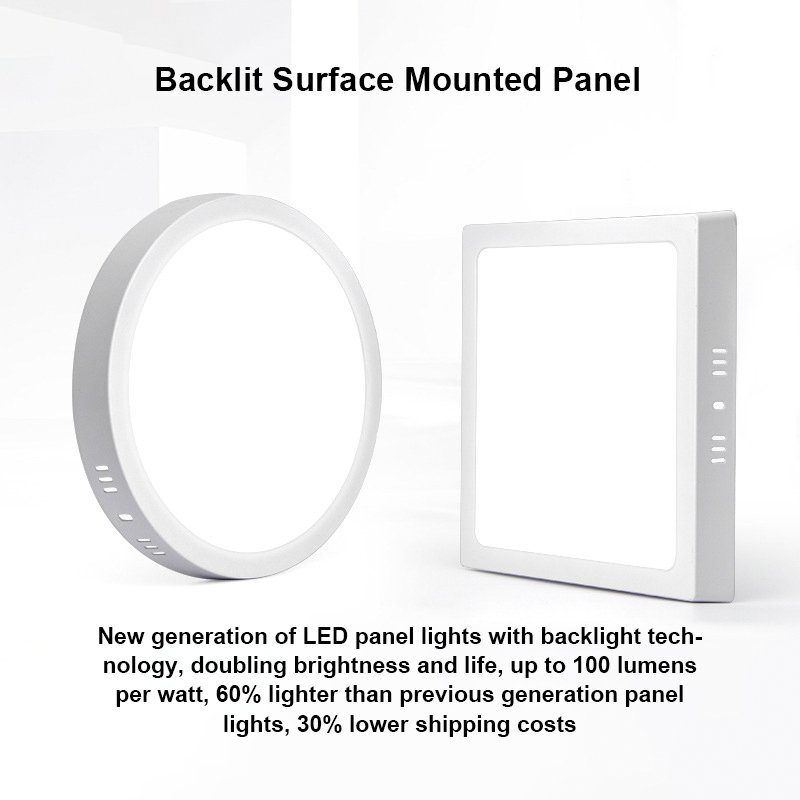 Office
LED panel lights are used in many places in the office. Office lighting should not only illuminate brightly but also make the office staff feel comfortable. The office area uses LED panel lights to make the workspace evenly lit and reduce glare.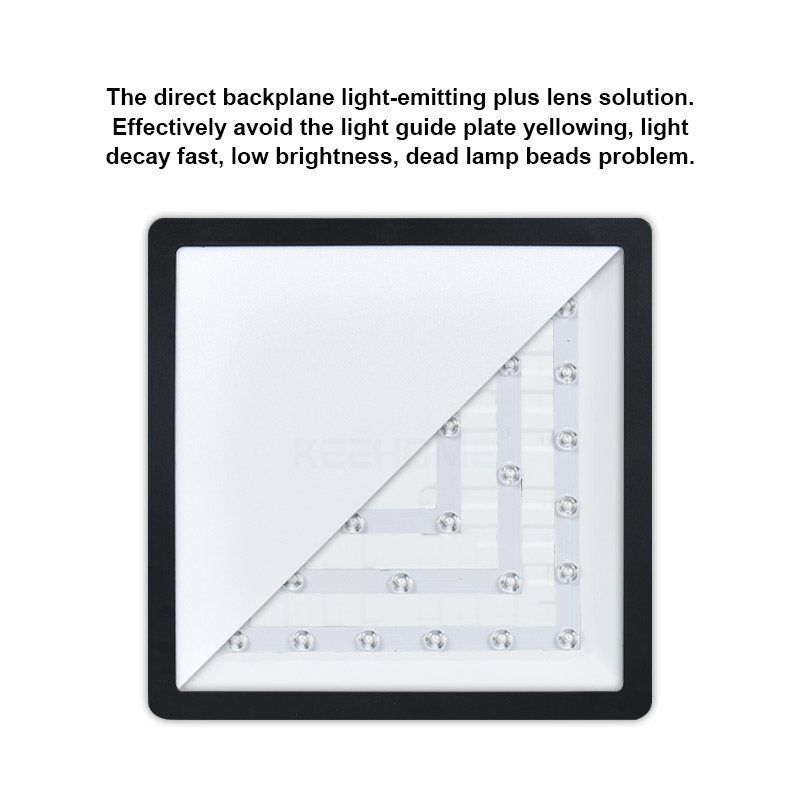 Supermarkets
Large department stores consume a lot of electricity due to the requirements of space display effect. From the perspective of economy and energy saving, LED panel lights are used as the main lighting fixtures to create the most suitable lighting environment while achieving the purpose of energy saving.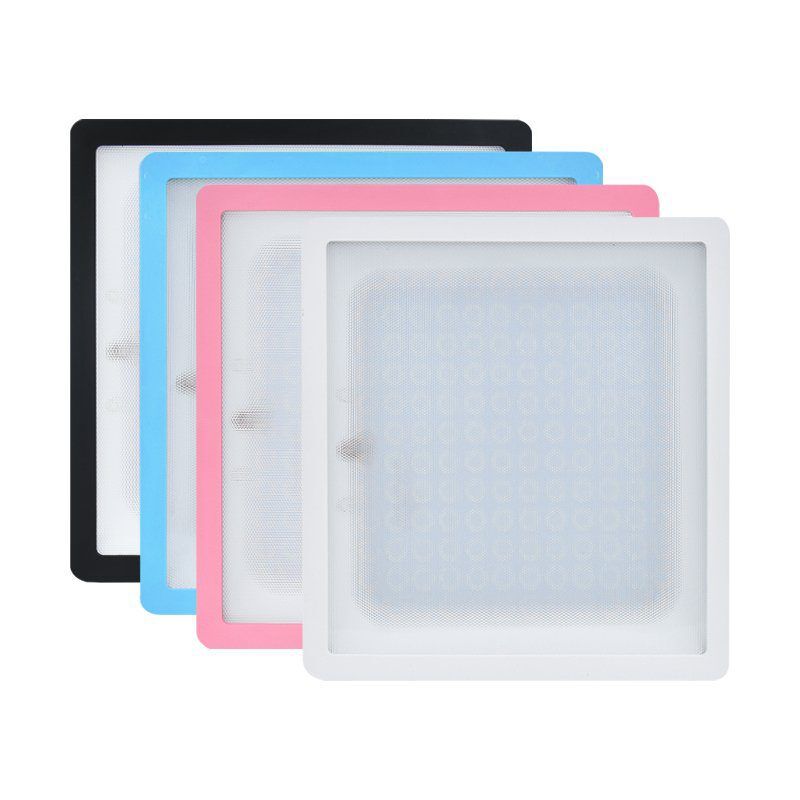 Hospital
Hospital is a public place; LED panel light without infrared induction, no ultraviolet light, not easy to produce harm to the skin, can prevent the onset of skin diseases. The warm light environment created by the panel light can soothe the lousy mood of patients.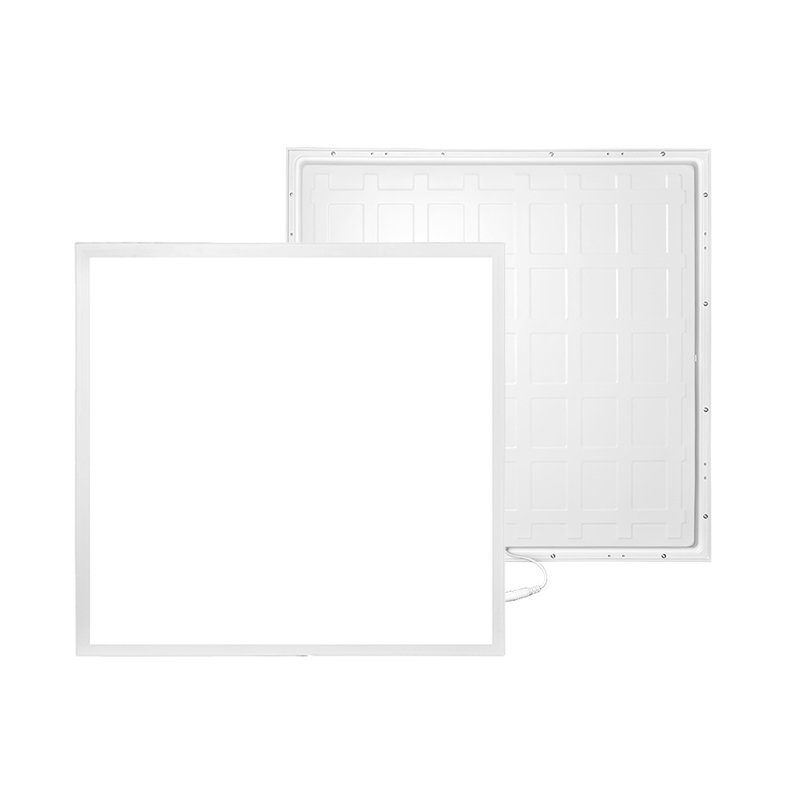 School
The panel luminaire adopts LED as the light source with high brightness and high color temperature, and the light is soft and comfortable without stimulating the eyes. They are widely used in various indoor environments of schools, such as conference rooms, offices, libraries, reading rooms, laboratories, and other places.

MYDE – LED Panel Light Manufacturer in China
MYDE Backlit LED panel lights have double brightness and life, up to 100 lm/w, are 60% lighter than other panel lights, and have 30% lower shipping costs. If you need to import this lamp, please choose our team as your back.
"I am very satisfied with MYDE's solar street lights, they are trustworthy and have provided me with the best service and quality products. Our company has gained a good reputation and good market share in market development."

Abed
"Our company is very grateful for MYDE's work, their manufacturing service is satisfactory and they provided our company with excellent quality solar street lights in a short period of time, allowing us to complete the government project successfully."

Ben CIL
"We are a lighting company dealing with the African market. MYDE's solar street lights are high brightness and long working time, our customers are very satisfied. We plan to purchase more street lights from MYDE in the coming year to meet the needs of different customers. Well done, MYDE!"

Boukhris